What is Neo QLED? Is it worth it?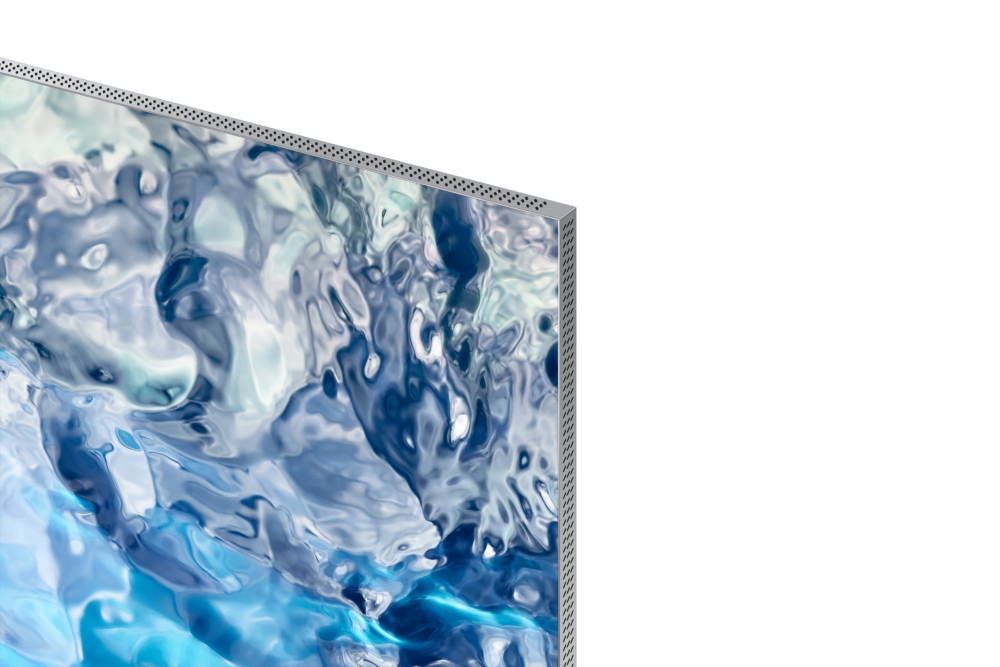 Samsung has debuted a new bit of kit on its 2021 and 2022 TVs. It's called Neo QLED. But you might ask yourself: what is Neo QLED? We've got the lowdown.
What's new?
The TV world is split down the middle. The two warring factions argue constantly about what produces better blacks and more vibrant colours.
One side claims that nothing can beat OLED TVs for vibrancy and depth of blacks. The other, meanwhile, claims that LED TVs can do anything that OLED can do and be cheaper at the same time.
The two leading factions in this war are Samsung and LG. 
Samsung shunned OLED TV panels due to the cost and complexity of their manufacture about a decade ago. LG, however, stuck at it, and is now an industry leader.
Meanwhile, Samsung has been working hard in the background to push LED TVs to yet unseen heights.
At this year's Consumer Electronics Show in Las Vegas, Samsung unveiled a new LED marvel. 
It's an evolution of its Neo QLED technology that makes the technology better and smarter than ever.
It promises better colour, smarter panels and blacks almost as good as LG's OLEDs, for a fraction of the price.
It is in this fair Verona we set our scene.
To understand what Neo QLED is, we have to understand where it came from.
QLED vs Neo QLED: what's the difference?
Samsung's bread-and-butter TV panel for the last few years has been QLED. 
It's a standard LED TV – where a backlight is shone through the screen to produce a bright and vibrant image – with a twist.
These panels are made up of layers to help display the best image possible. QLED TVs have a quantum dot layer that takes the blue light shone through the panel by the backlight to create sharper and more photorealistic colours.
Specifically, it focuses the red, green and blue colour gamut to create a sharper image with less "crosstalk", where the colours blur together inside the pixels which reduces overall quality.
Neo QLED takes this technology and turns it up to 11.
Whereas standard QLED has but a few "zones" of light to help create contrast in dark scenes, Neo QLED has tens of thousands.
It's called Mini LED, and it's the future of LED TVs.
What is Mini LED?
Mini LED takes the concept of LED where a light is shone through a panel and amplifies it exponentially.
Instead of two big lights on either side of the panel, there are tens of thousands of lights behind the panel. They all shine through at different times to help the screen layers create a vibrant and rich image.
In the case of the new Neo QLED models, Samsung says it has the ability to control lighting across 16,384 "steps", as opposed to QLED's 4000 steps. 
It's a significant step up for colour, brightness and contrast control.
It's a bid to replicate OLED-like performance with technology that's cheaper and easier to build for bigger, higher resolution panels.
Read more: Check out our comparison to see how QLED can take on OLED.
As a result, companies like Samsung are able to produce LED TVs at staggering resolutions.
Both LG and Samsung have Mini LED panels available in 2022 up to 8K resolutions. And while they're still expensive, they won't cost you a house deposit like 8K TVs of the past might.
Samsung Neo QLED: 2022 models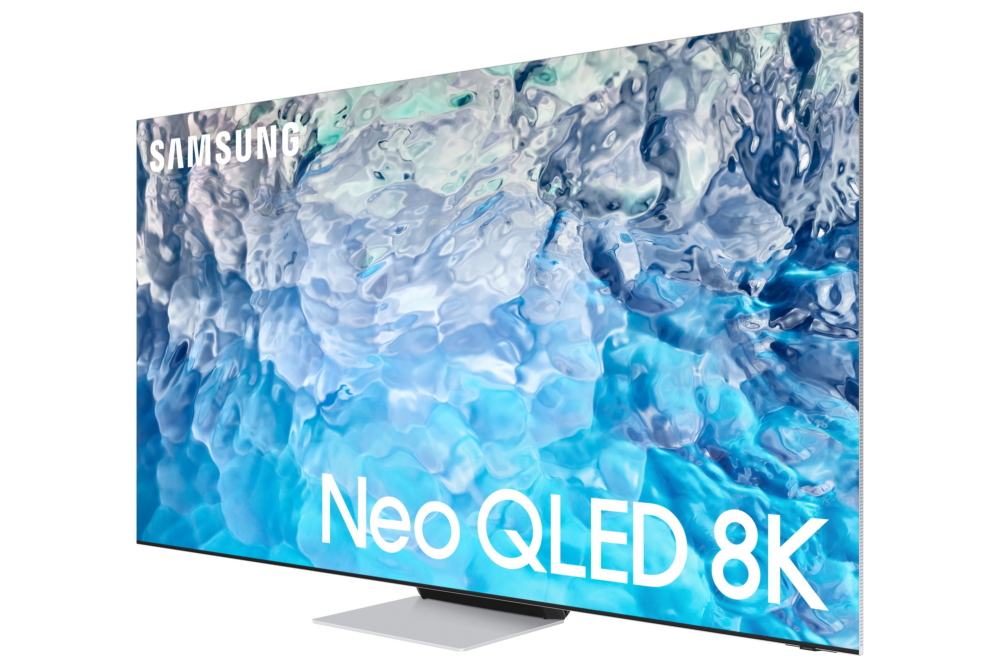 So this brings us to Samsung's new line-up of TVs for 2022.
The Neo QLED range is here and it's ready to knock your socks off. 
By switching from QLED to Neo QLED, Samsung TVs can now control the lighting across 16,384 steps as opposed to just 4096 on previous models. 
That means you're getting a better image across the whole panel, with smarter reproduction of colours and near-perfect blacks.
On top of the new lighting zones, Samsung has beefed up the processors in the new Neo QLED TVs. This means that the processor can analyse what's happening on the TV to produce a better image.
It's called Shape Adaptive Light, and Samsung uses it to analyse "lines, shapes and surfaces to control the shape of light from all the Quantum Mini LEDs". This prevents pixels and individual backlights from shining into each other, known as "crosstalk".
On top of that, the processor analyses objects on the screen to determine what's in the foreground and what's in back. With its Real Depth Enhancer, a Neo QLED panel creates a better sense of depth on a flat panel.
It's even smart enough to know when the sun goes up and down in your neighbourhood. It uses that info to subtly adjust the colour of your panel to match the ambient light in the room, based on the time of day. It's great if you're watching content right before bed!
And because Mini LED TVs can be much slimmer than traditional QLED models, the new Neo QLED TVs go right to the edge of the screen for an uninterrupted experience.
Read more
If you want to know how QLED compares to the powers of OLED in the war of our TV age, check out our comparison between the two.
Luke Hopewell
Luke Hopewell is the editor and co-founder of Redaktör. He's previously been the Editor of Gizmodo, Founding Editor of Business Insider Australia, Editorial Lead for Twitter Australia and more.