25 best rooftop bars in Sydney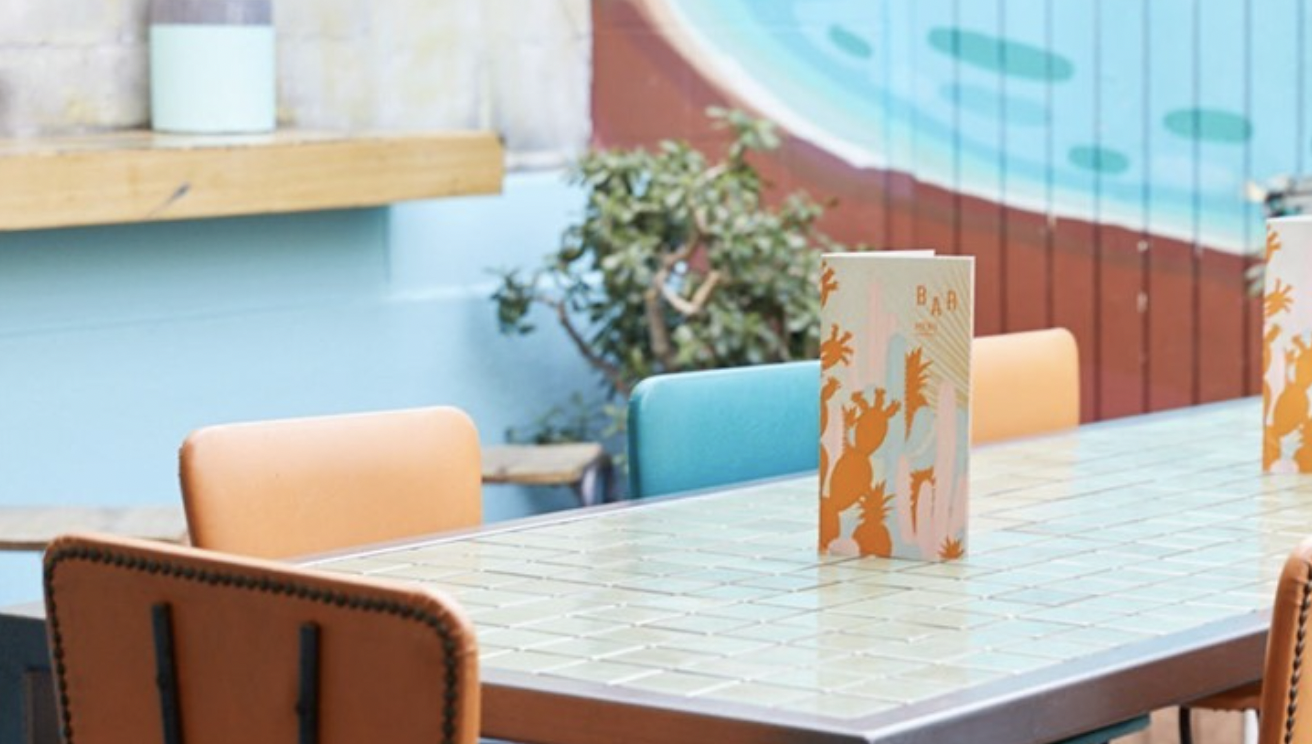 Looking for a brew with a view? We've been to the best so you can forget the rest. These are the best rooftop bars in Sydney for 2021.
There's nothing better than a drink with a view. And Sydney has plenty of views to appreciate.
Our list has everything from inner-city haunts to hot spots in the West.
Best rooftop bars in Sydney
Luke Hopewell is a Sydney expert. From the newest cafes to the coolest bottle shops, he's always on the lookout for a new haunt (preferably with a view).
Email the author: [email protected].
Best rooftop bars in Sydney's Northern Beaches
71 The Corso, Manly
North of the Bridge is a slower and beachier affair. Manly swaps cityscapes for beachscapes, and the New Brighton is a gorgeous rooftop for gazing at the waves.
75 The Corso, Manly
If you fancy a decent gin cocktail while watching life fan out below on The Corso, you can't go past the Glasshouse in Manly. 
Sitting atop the newly renovated and redesigned Steyne Hotel. Glasshouse is a brilliant cocktail bar with an upmarket vibe.
Best rooftop bars in Western Sydney
Level 26, 45 Macquarie Street, Parramatta
Fancy a rooftop bar with a view, and an incredible whiskey menu to boot? Nick and Nora's is the only choice for you!
9 Waterloo Road, Macquarie Park
Macquarie Park is home to big corporate campuses and a thriving university, so clearly it needs a good rooftop bar to match.
The rooftop at the Ess fits the bill perfectly, with great food and cocktails under a string of lights to brighten your evening.
9 Waterloo Road, Macquarie Park
The Governor is another great Macquarie Park rooftop. 
You may not find the views you're after here, but the partially covered area complete with gorgeous leafy outlook is perfect for grabbing a drink in the sun.
Best rooftop bars in Sydney's Inner City
33-35 Darlinghurst Road, Kings Cross
Nested above the Potts Point Hotel, Sweethearts is a rare find.
It's a larger rooftop which you don't always see on an inner city rooftop bar. And it has a rich calendar of events like trivia, movie nights and stand-up.
Level 7, 56-58 York Street, Sydney
The Rook is a great rooftop for Sydney's unpredictable seasons. 
It's partially covered which means you can still enjoy the view when it's drizzly. And it has a great menu of food and cocktails to enjoy while you're there.
69-73 Pitt Street Sydney
If you're looking to kick off a night out in The Rocks or in Kings Cross, Taylors Rooftop at the Republic Hotel is a great place to start.
It's at the convenient intersection of both, and it's so nice and leafy you might decide to blow off your plans and stay here instead.
Level 3, Gateway Building, Alfred Street, Sydney
If you're looking to be closer to the Opera House and Harbour Bridge, Bar Ombre is a great place to situate yourself.
Located in the Gateway building, it's a lower rooftop where you can smell the sea air and enjoy the incredible food from Salt, Meats Cheese.
236 Clarence Street, Sydney
If you're a city slicker who wants to hit a bar after work on foot, Sweeney's is your ticket.
Sure, it's a smaller rooftop, but you can pretty much fall out of the front door and onto a train or tram at the Town Hall station.
320 George Street, Sydney
For a true luxury weekend sesh, you can't beat the vibes of the Ivy's Pool Club. 
Situated in the posh Ivy complex, it's all about pool parties, DJs and cocktails at this upmarket venue. 
Level 4, 199 Clarence Street, Sydney
Another smaller, partially covered gem, Old Mate's place is great for a sit down and a chat.
If you don't want to be blasted with music and enjoy the company of your very own old mates, Old Mate's Place is the spot for you.
47-49 William Street, East Sydney
A great haunt to start your Kings Cross night at! Located at the bottom of William Street, Slims has recently received a facelift to keep it young and fresh.
Grab a burger while you're there!
122 Flinders Street, Darlinghurst
If you're a real craft beer head, you'll probably already know about the Taphouse in Darlinghurst.
They serve the largest collection of new and interesting craft beer I've ever seen. And it's close to the Sydney Cricket Ground if you're starting or finishing a long day of drinking at the game.
214-216 Harris Street, Pyrmont
Another favourite for the craft beer lover! Quarryman's is located in Pyrmont, giving an atypical take on the rooftop views.
Plus it's one of Sydney's best heritage pubs, so you'll get a great experience.
1 Loftus Street, Sydney
The Paragon was never a typical rooftop affair, but after a recent remodel turned the second floor into an open-topped, leafy oasis, it makes the list!
453 Elizabeth Street, Sydney
There are fewer more iconic pubs than the Strawb. 
Thankfully, the rooftop is just as legendary as the pub itself, with great food to boot.
244-248 William Street, Sydney
Not every pub in Kings Cross died during the lockout era. The iconic Kings Cross Hotel still stands.
As does it's awesome rooftop, which now has views not only of the notable Coca-Cola sign, but also some of Sydney's newest and most expensive inner-city real estate.
Best rooftop bars in Sydney's Eastern Suburbs
Oxford Street & Jersey Road, Woollahra
Of course, you don't have to go into the city to experience a great rooftop bar!
The Light Brigade in Woollahra is an historic Art Deco vibe situated in Sydney's East. At 83 metres up, you'll get an unreal view of the city skyline as the sun goes down.
237 Glenmore Road, Paddington
If you're after a heritage pub with a gourmet flair, The Royal Hotel in Paddington is the go. 
Set against the crooked footpaths and jacaranda trees of historic Paddington, you'd be hard pressed to find a cocktail they don't make here.
Best rooftop bars in Sydney's Inner West
323 King Street, Newtown
In 1832, Eliza and John Webster opened the New Town Store. Almost 200 years later, their store is the site of Websters Bar: one of Newtown's best rooftop bars.
Taking inspiration from the 1950's, Webster's is a delightful spot. Planelovers and AV-geeks will especially love this one for spotting flights on the way back into Sydney Airport over a beer!
156 Norton Street, Leichardt
If you want the feel of a Byron Bay balcony bar in the heart of the inner-west, you can't go by the Royal in Leichhardt. 
With an unreal selection of craft beers, cocktails and a top shelf burger to boot, it's everything you've been looking for.
35 Erskineville Road, Erskineville
Drenched in sunlight and gorgeous pastel umbrellas, The Imperial quietly beckons you for a session.
And you'll rarely be bored at The Imperial, with regular drag shows, trivia nights and more to keep you busy.
Best rooftop bars in Sydney's North Shore
1 Young Street, Neutral Bay
Technically, SoCal is a restaurant. But with a courtyard this cute and margaritas this good, it's hard to omit it.
Swing in for a few drinks in the courtyard and you'll almost definitely stay for dinner amongst the cacti and pastels.
719 Military Road, Mosman
Plant lovers, rejoice. The Fernery is here to put you at the centre of a leafy cocktail experience in the heart of Mosman.
If you're a plant parent, this is a must.
Read more
Looking for a takeaway drink instead? Check out our definitive list of Sydney's best bottle shops for 2021.
Luke Hopewell
Luke Hopewell is the editor and co-founder of Redaktör. He's previously been the Editor of Gizmodo, Founding Editor of Business Insider Australia, Editorial Lead for Twitter Australia and more.