Returns and refunds in Australia: What you need to know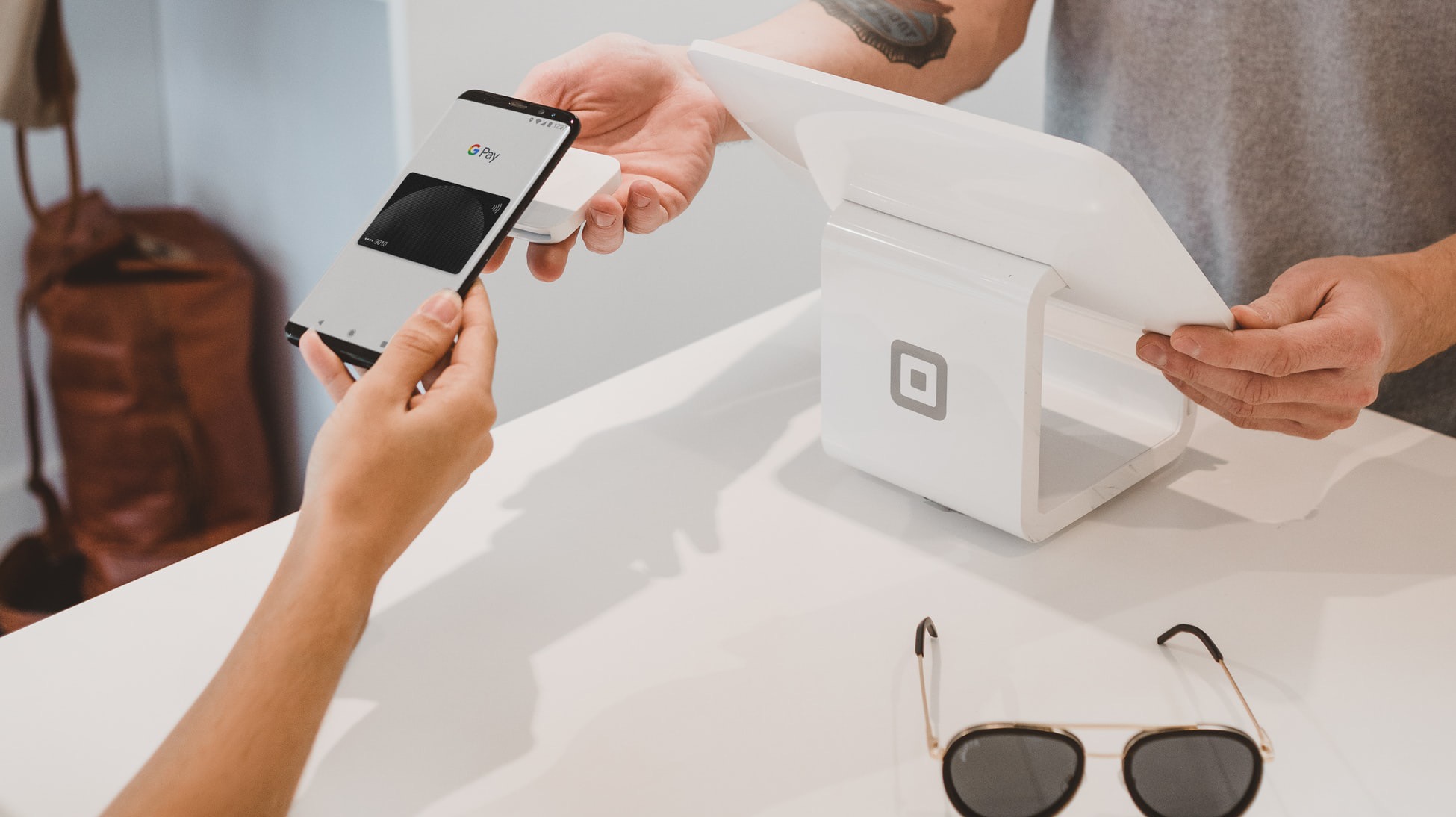 Working in fashion and beauty media as long as I have, I often get questions daily about returns and refunds in Australia, particularly with online brands. Just this week I've had a friend who bought tickets to an event but was charged more than the actual price; someone who bought a skirt but received the wrong colour; and another friend who bought clothes they changed their mind about, and the brand won't accept them back.
No one seems to be crystal clear on exactly what your entitlements are and when they apply. It's something that confuses a lot of people, when in reality, the rules are very simple. 
I'm here to lay it out for you.
How returns and refunds work in Australia
In Australia you are only entitled to a "remedy" if the product or service is faulty.
That's it. It's as easy as that. This is called your Australian Consumer Guarantee.
So if you've bought something and changed your mind, I'm sorry, you're at the end of the road. 
The brand does not have to give you a refund. Many of them will, because they're a business and they want to keep customers happy. But there is no law that compels a business to refund you simply because you didn't like something.
What is a "remedy" under the Australian Consumer Guarantee?
Let's say the item or service you received was "faulty", in that case you are entitled to a "remedy". According to the ACCC guidelines around Consumer Guarantees, a "remedy" in that instance is defined as "a refund, repair or replacement."
How do you know which one you'll get? Well, that depends on the nature of the "fault". In the case of a major fault, you can choose (within reason) which particular remedy you would like. 
Remember that your choice needs to be reasonable, you can't choose a replacement for an item that is no longer being made. In the instance of a minor fault, the retailer or brand can choose which remedy to provide you with.
A personal case study
Here is an example I had to contend with. I bought a KitchenAid food processor from a big retail chain. When I took it home, I plugged it in only to find that it didn't work. It didn't turn on at all. 
I called the store and explained the issue. Since the device was completely broken and not working at all, it was categorised as a "major fault" and I was allowed to choose my "remedy". I chose replacement and I was able to pick it up the next day.
Several months later, the new food processor broke. One of the drivers that allowed me to use the slicer had somehow fused itself to the base. I couldn't get it off and therefore couldn't use any other function. I hadn't misused it or dropped it or forced it. It just happened. 
I called the store again and explained the fault. It was categorised as a "minor fault" which gave the store the ability to choose the "remedy". The store chose a repair. We took the device back to the store and they sent it to a repair shop where it sat for over six months. It was not ideal and the process was very frustrating. But those are the rules. It was a "minor fault" and the store wanted to try and fix it.
[NB: This is no slight against Kitchen Aid products. I love them and have a whole kitchen full of them that I use multiple times per week, so statistically one of them was bound to break.]
What is a fault under the Australian Consumer Guarantee?
So, according to the ACCC rules and guidelines, there is no technical definition of a "fault". Instead the guidelines stipulate that the product or service must be of "acceptable quality". If the product or service fails this assessment – that's when the item or service can be considered faulty.
Here is a direct excerpt from the Australian Consumer Guarantee guidelines:
"Products must be of acceptable quality, that is:
safe, lasting, with no faults
look acceptable
do all the things someone would normally expect them to do.
Acceptable quality takes into account what would normally be expected for the type of product and cost.
Products must:
match descriptions made by the salesperson, on packaging and labels, and in promotions or advertising
match any demonstration model or sample you asked for
be fit for the purpose the business told you it would be fit for and for any purpose that you made known to the business before purchasing
come with full title and ownership
not carry any hidden debts or extra charges
come with undisturbed possession, so no one has a right to take the goods away or prevent you from using them
meet any extra promises made about performance, condition and quality, such as life time guarantees and money back offers
have spare parts and repair facilities available for a reasonable time after purchase unless you were told otherwise."
I find it's often better to explain with examples. So, here are some scenarios that would be covered under these guidelines:
You purchase a top online and when the item arrives, the colour is significantly different from what is shown in the picture.
You buy a stick vacuum cleaner that claims to have 40 minutes of battery life but you repeatedly find it only provides 20 minutes of battery life.
You buy a pair of jeans and find that the stitching unravels when you try them on.
You purchase a food processor that claims to also slice vegetables but when you take it home, you find that you have to buy an extra (not included) attachment to use the slicing function.
What is counted as a service fault under the ACCC Australian Consumer Guarantee?
Faulty services are also covered under your Australian Consumer Guarantee. This means that any service, like a beauty treatment or a car repair, is also required to be of "acceptable quality."
Here are the guidelines around services:
"Services must:
be provided with acceptable care and skill or technical knowledge and taking all necessary steps to avoid loss and damage
be fit for the purpose or give the results that you and the business had agreed to
be delivered within a reasonable time when there is no agreed end date."
So when does your Australian Consumer Guarantee end?
That's the thing: it doesn't. 
A lot of people believe that once a product is out of warranty, that's that. But the Australian Consumer Guarantee supersedes any warranty a brand may place on a product.
If you buy something, you should reasonably expect it to work. Even if there is a label that says "warranty for six month only". Your Consumer Guarantee will protect you.
Who do I claim my Consumer Guarantee from?
You should talk directly to the store or company that you bought the product or service from.
In my earlier KitchenAid example, it is the store's responsibility to deal with the faulty item, not KitchenAid. It would only be a responsibility of KitchenAid if I bought directly from a KitchenAid store.
Stores and businesses are not allowed to send you to a third-party. You bought from them. They need to fix the issue for you.
They're also not allowed to make you wear any costs associated with fixing the issue. Let's say you bought a faulty product online, a business is not allowed to charge you for return shipping. The business needs to cover that cost for you.
See Also

What if I've just changed my mind?
Sorry, you're out of luck. No business in Australia is required to give you a refund just because you've changed your mind – yes, even if you bought it yesterday and you take it back straight away, any business is well within their rights to deny your request for a return.
What's the deal with store credit?
If you're lucky enough to get store credit for a "change of mind return", be happy with that! The business didn't need to give you anything at all.
But if your product is faulty, store credit is not an acceptable remedy. The only acceptable remedies according to the ACCC are "refund, replacement or repair."
What about product misuse?
Read your product descriptions and use guidelines carefully! Because if you've misused a product in any way shape or form, your Consumer Guarantee is void.
An example I had recently: I bought a rather expensive pan from a home and kitchen store. It was big and hardy and I was very excited to use it. At the check out, the sales assistant very politely told me that you can't use spray oil on this type of pan.
The propellant in spray oil reacts with the coating and causes it to deteriorate. She explained that even one use of spray oil will completely invalidate my Consumer Guarantee and that the manufacturer is always able to tell. I use a lot of spray oil and would have never thought it would be an issue. Which was a good reminder to always read the directions. If she hadn't said something, I would have gone home that evening and got to work ruining a $250 pan.
Other examples include using non-official coffee pods in a particular brand of coffee machine or using off-brand printer ink in a particular brand of machine. Or even getting your phone wet. Phones often have a water damage sensor that alerts the company when a phone has been damaged by liquid no matter how much rice you subject it to.
Moral of the story: read the directions and follow them.
What do I do if a business is refusing to refund me?
First things first, check if you actually qualify for a remedy under the Australian Consumer Guarantee. Remember to look at our checklist above.
If you are entitled, dropping the phrase "Australian Consumer Guarantee" is usually a pretty quick way to get what you're entitled to. It is also helpful to very clearly outline the issue and why this makes the product not of "acceptable quality".
If you're still having an issue, you can talk to the ACCC directly and report the business. I reported a major chain once for claiming to offer "free returns" when in reality they only offered free returns on faulty items – which is part of the Consumer Guarantee guidelines anyway. I noticed a few months later the store had changed its advertising. I'm not sure if it was because of my report, but what I'm saying is that the ACCC is pretty good at dealing with these issues. 
For smaller cases, they'll usually put you onto your state department which in NSW is the Department of Fair Trading. They're also pretty good at getting businesses to comply with the law.
You can read more on the ACCC website or check out the guidebook to your Consumer Guarantee.
While you're here, you might also like our guide to budget (but still living like a young person) or our introduction to points hacking.
Feature image: Photo by Clay Banks on Unsplash