Road Trip: Inside a Ferrari owner's weekend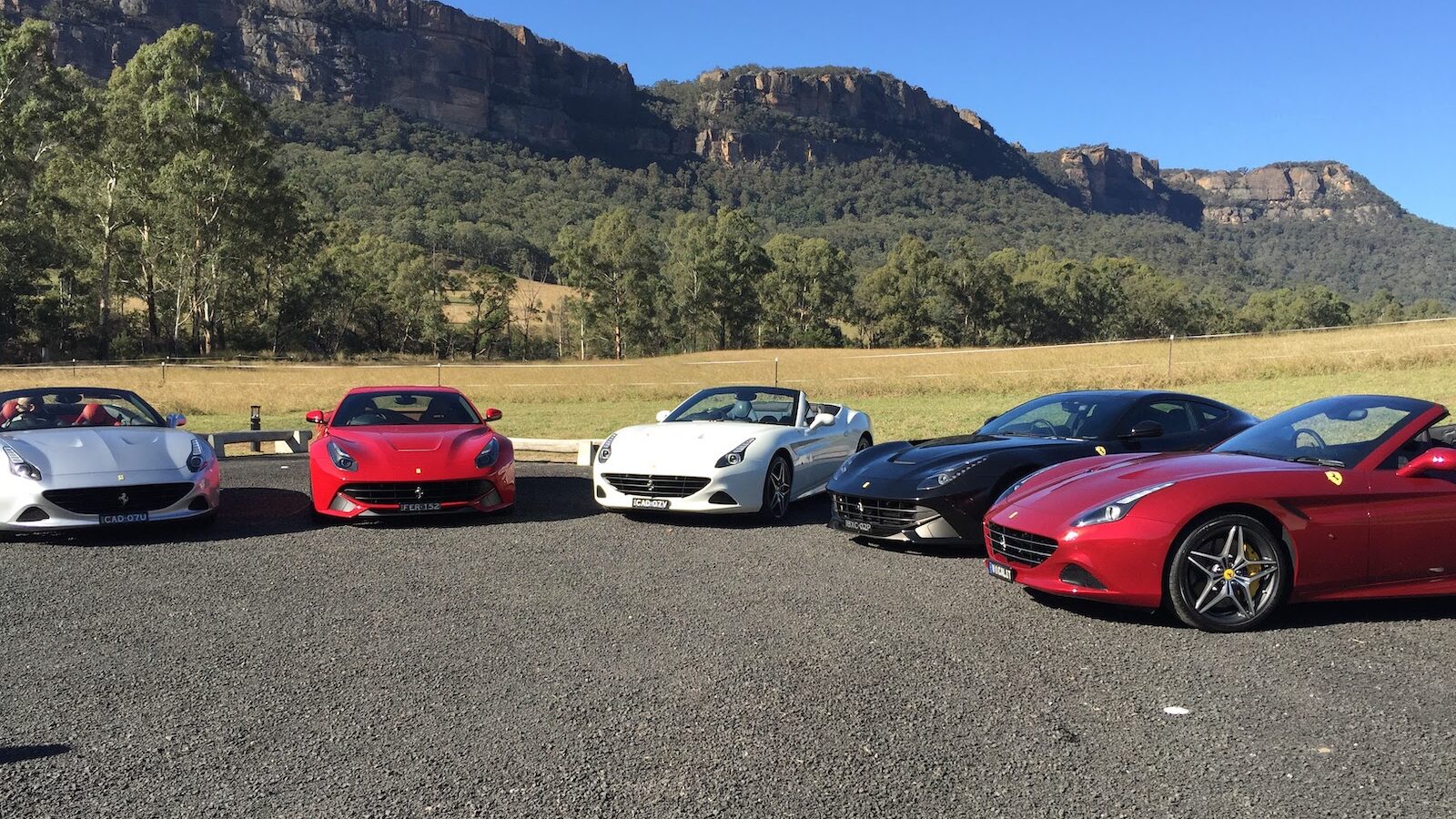 Helicopter transfers. Luxury accommodation. Gourmet food. And of course, a chance to test drive the latest from Ferrari over two days. Here's what it's like to be treated to the road trip of your dreams – a Ferrari review.
Owning a Ferrari is more than just about having a nice car to look at in your driveway. Ferrari is keen to extend the "Ferrari lifestyle" to its owners so you can live as well as you drive.
That's why, periodically, select owners and potential owners are invited to a driving experience like no other. It's a tour through some of the best roads in the country, sampling incredible food and meeting wonderful people. And along the way, you're put in the driver's seat of the latest models from Ferrari.
Here's what it's like to drive and review a Ferrari, courtesy of the brand.
A review of the Ferrari owner's experience
Organised by a crack team of luxury event specialists, the Ferrari owners trip is a way to take in the best that Ferrari ownership has to offer. 
Only a handful of couples are personally invited to take part by Ferrari's Australian MD, who meets you at the airport for your private helicopter transport to the day's festivities. A short 45-minute flight to the NSW Blue Mountains sees you met by a fleet of Ferrari to ferry you to Lilianfels Resort and Spa for lunch.
The day's drive will take you north from 100 kilometres away from Lilianfels on a series of backroads from the Blue Mountains, through Australian bushland to Bathurst's Mount Panorama circuit. 
There, after a few laps of doing the signposted 40km/h speed limit (honest, officer), you continue another 90 kilometres onto your overnight accommodation: the Emirates One&Only Wolgan Valley. 
Perched on a gorgeous nature reserve in regional NSW, the One&Only is — as the name suggests — truly one of a kind. With private villas, private pools and a dining room to die for, it's truly somewhere you'll never want to leave. 
On the way to the One&Only's private dining room, you'll dodge kangaroos and wombats before being treated to a sustainable and deliciously prepared three-course dinner with paired wine in the private dining room with the other drivers and Ferrari's Australian team. 
The morning sees you drive almost 200km to Lilianfels, where the helicopter ferries you back down the mountains and into the real world. 
It's not just a driving weekend: it's a glimpse into the Ferrari-owner's lifestyle.
Review of the cars: Ferrari California T, Ferrari F12 Berlinetta and Ferrari 458
Of course, the sweet digs and incredible meals were fringe benefits. The real attraction was the ability to road trip a number of Ferrari supercars across country Australia. The cars on offer were the California T, the F12 Berlinetta and the 458. Each stop came with the opportunity to grab a cup of coffee, discuss what we liked about what we were just in before swapping keys to put the boot into another model.
Roads included the backroads of Bathurst, the Mount Panorama circuit, the winding roads of Oberon and more.
While we were given the opportunity to drive some of the fastest cars Ferrari had to offer as part of the owners trip, it truly solidified my love for the California T. 
The T appended to the moniker stands for turbo, which makes and already great engine better, and paired with a new and incredibly responsive gearbox, it sings a symphony of speed with a million miles of clear sky above your head.
Many complain that the California isn't a "real" Ferrari. I've even had friends tell me it's the rich guy's Mustang because of its wide convertible design. The very cheek. Others ding the California for its relatively paltry horsepower (as if 553 of them is something to sniff at) from a front-engined V8. 
If you listen to the haters, the mark of a "real" Ferrari is an exotic mid-engined two-seater with no storage and track-focussed suspension that melts your spine on an ordinary road.
Anti-Californians will also bring up just how many Ferrari sold when it was in production. Ferrari die-hards often prefer rarer models, and the California sold over 17,000 models in its production run. Compare that with around 2000 F12 Berlinettas sold and you start to see their point.
But over a bottle of Grange speaking with Ferrari owners who have had stables of Prancing Horses stretching back decades, the mark of a real Ferrari is more than a top speed or where the engine sits. According to the owners I spoke to, the mark of a real Ferrari is how it makes you feel, and the California comes with a wave of emotions as standard.
One owner even made the case that a Ferrari like the California or even the modern Portofino is a car you buy when you want to use it everyday. With ample boot storage, four seats (more or less) and an exhaust that won't wake the neighbours when you start up your early-morning commute, I think he might be onto something.
So if you're ever in the market for a Ferrari of your own, ask if they have any driving experiences coming up. You might just get lucky and stumble onto an invite.
While you're here –
Check out our review of the Tesla Model 3 or read our guide to asking for a raise in 2020.
Luke Hopewell
Luke Hopewell is the editor and co-founder of Redaktör. He's previously been the Editor of Gizmodo, Founding Editor of Business Insider Australia, Editorial Lead for Twitter Australia and more.