Sony VISION-S 02 SUV: the self-driving SUV of the future

There's a new electric car on the block. It's an SUV from Sony and VISION-S. Here's what you need to know.
What is VISION-S?
In 2020, Sony announced a new moonshot: VISION-S. It's a brand new company owned by Sony designed to supercharge the future of electric, self-driving, connected transport. 
At CES 2022, it announced a big leap forward with a new SUV: a sequel to the original VISION-S sedan.
The VISION-S 02 SUV
Sony and VISION-S showed off the VISION-S 02 SUV at the 2022 Consumer Electronics Show. 
It's a smart little SUV that looks like a marriage between a Tesla Model Y and a Porsche Taycan.
VISION-S is already testing the 01 sedan on public roads. The VISION-S 02 is an SUV form-factor that will be powered by the same self-driving platform as the 01.
SUVs are some of the world's biggest sellers. Sony and VISION-S are smart to target family buyers looking for bigger and smarter cars.
Sony and VISION-S are putting their best feet forward with the new 02 SUV, with the best the tech company has to offer put to work on the road.
The car is covered in cameras powered by high-res CMOS sensors like Sony's cameras. The images are processed and synthesised for the driver and the computer alike via the Bravia Core software adapted from Sony TVs.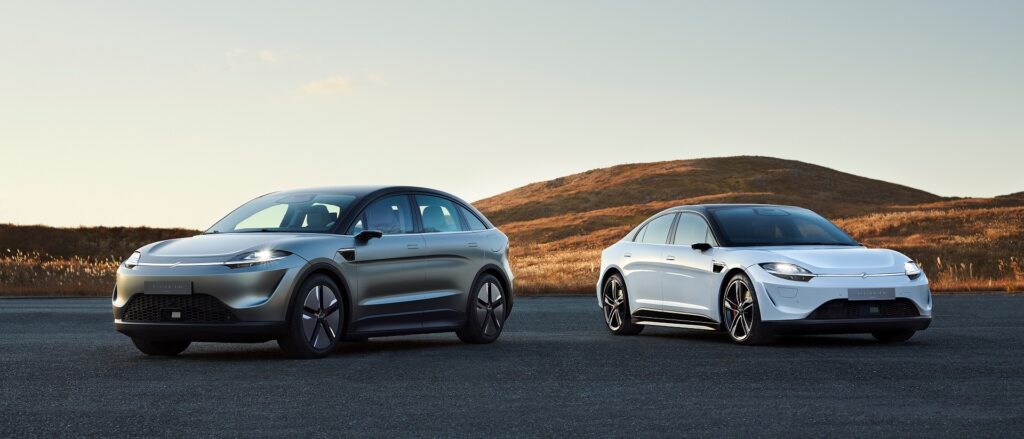 The seats are filled with speakers to create Sony's trademark "360 Reality Audio" for an immersive sound experience that happens all around you.
Both the speaker and screen tech pair together to create an immersive viewing experience as the car drives itself via 5G. The on-board 5G will be used to establish connectivity to the road around you for safer driving.
You can even use that 5G connection to stream cloud games, reminiscent of your PS5 at home.
Sony is putting VISION-S to the forefront of its electric vehicle efforts by combining it with different AI and autonomous products. This amalgamation will form a new division of Sony called Sony Mobility Inc in mid-2022.
Luke Hopewell
Luke Hopewell is the editor and co-founder of Redaktör. He's previously been the Editor of Gizmodo, Founding Editor of Business Insider Australia, Editorial Lead for Twitter Australia and more.