Tesla Model 3 2020 Review: Driving The Electric Car For All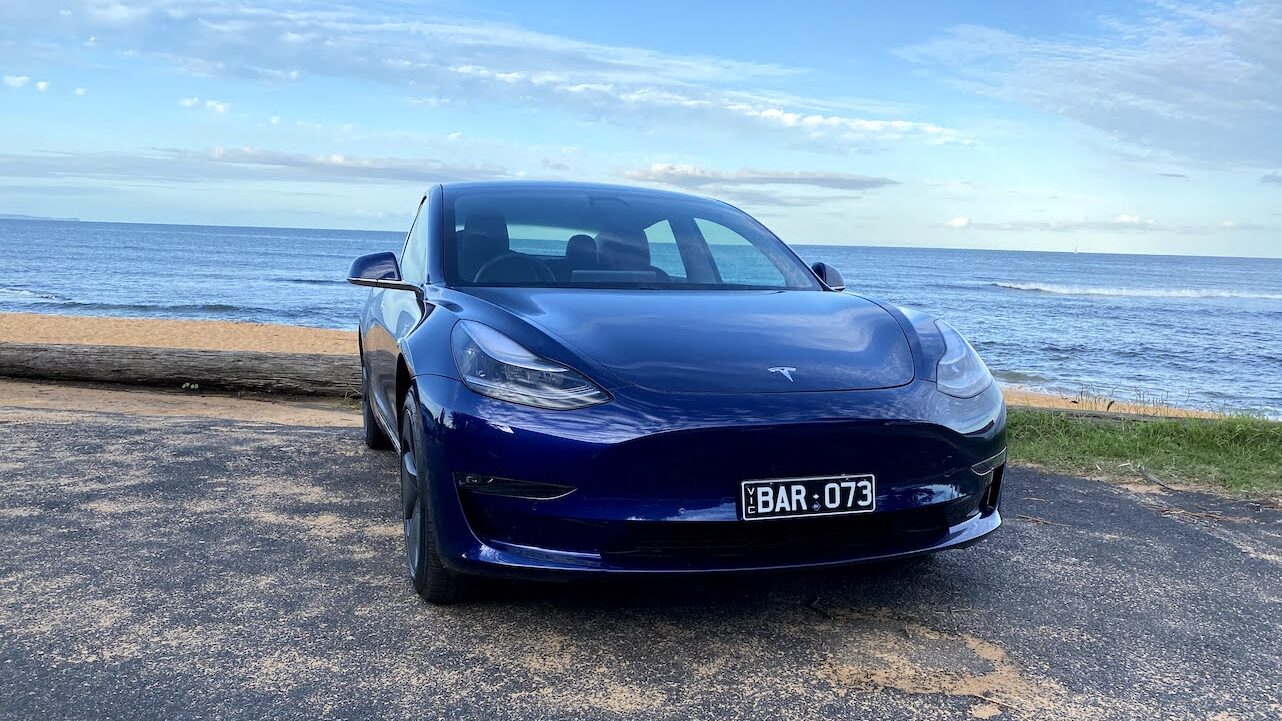 I've driven a lot of electric cars in my time as a reviewer. The Tesla Model 3 is the first one I can honestly recommend to anyone. Here's why.
What's Good?
Editor's note: we published this review in December 2019 after driving the Model 3 Long Range. We've since updated it to reflect our thoughts driving the Model 3 Standard Range Plus. The car photographed is the Standard Range Plus.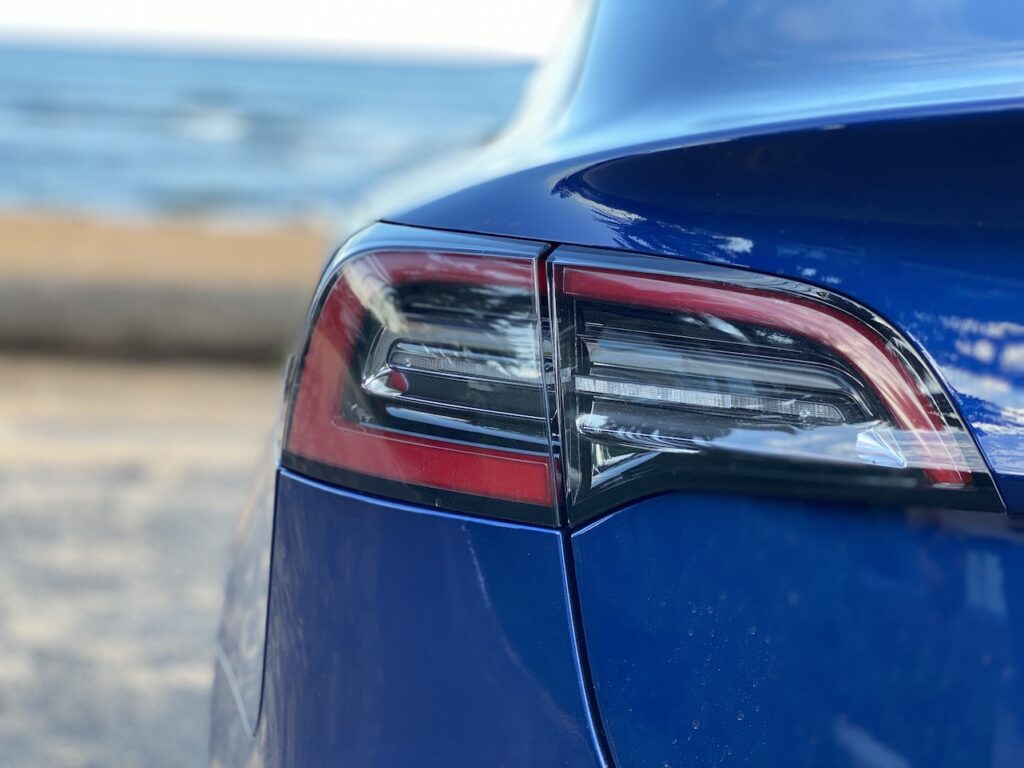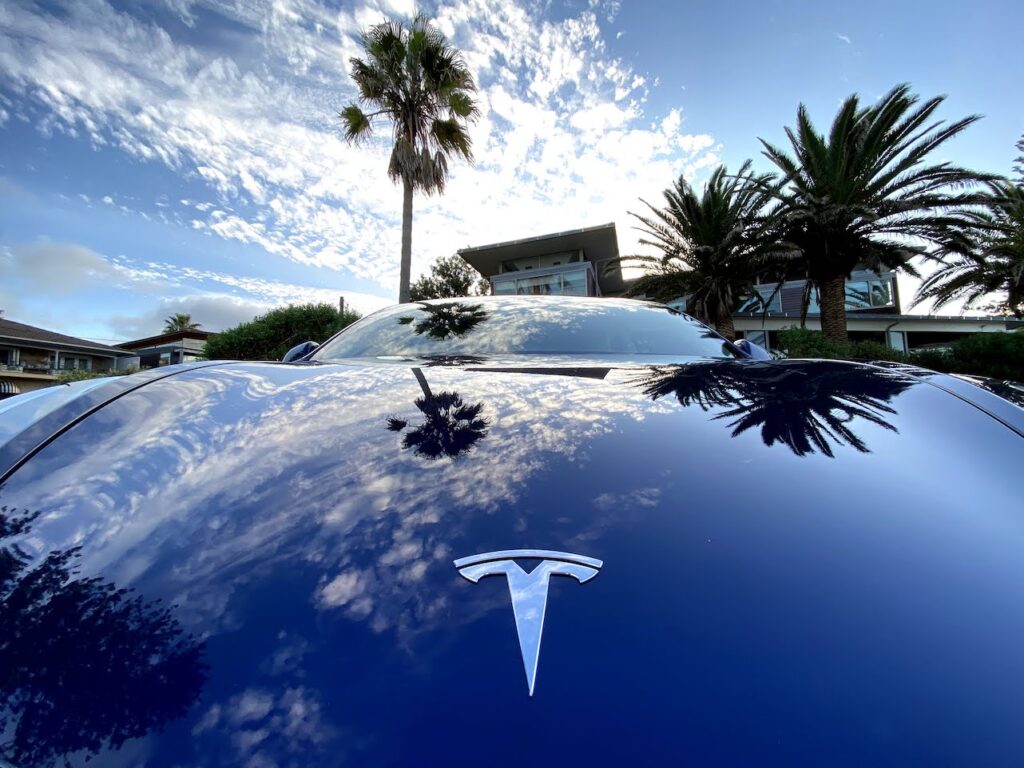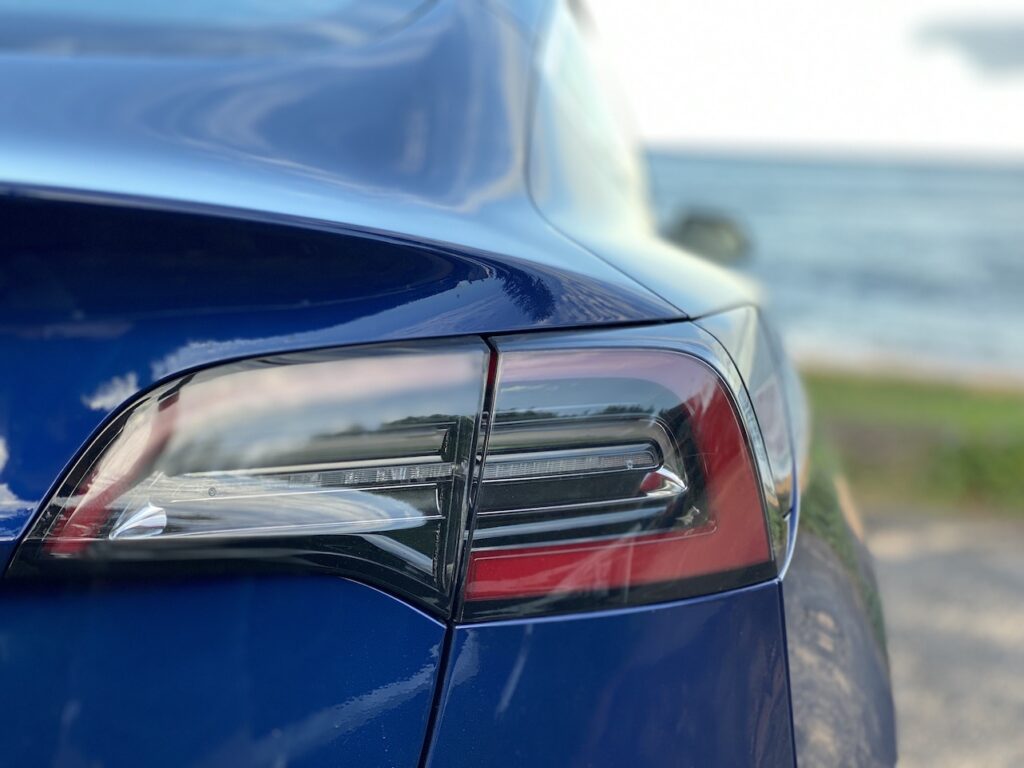 When Tesla built the Model S, it was criticised for building a car with mid-range sedan feel and a premium sedan price. The company still grapples with this as it continues to tweak the apex EV to the car to suit the upper crust's taste, but the designs found a new home in the incredible Model 3.
For reference, I initially reviewed the Model 3 Long Range. It sits in the middle of the lineup with its premium interior, above the Model 3 Standard Plus and the Model 3 Performance. 
I also recently spent a week with the Model 3 Standard Range Plus, the entry-level model. The two obviously differ in range, but also in motor design. The Long Range model is a dual-motor model with a larger battery, and the ability to achieve 620km on the NEDC compared to the Standard Range Plus' 460km range.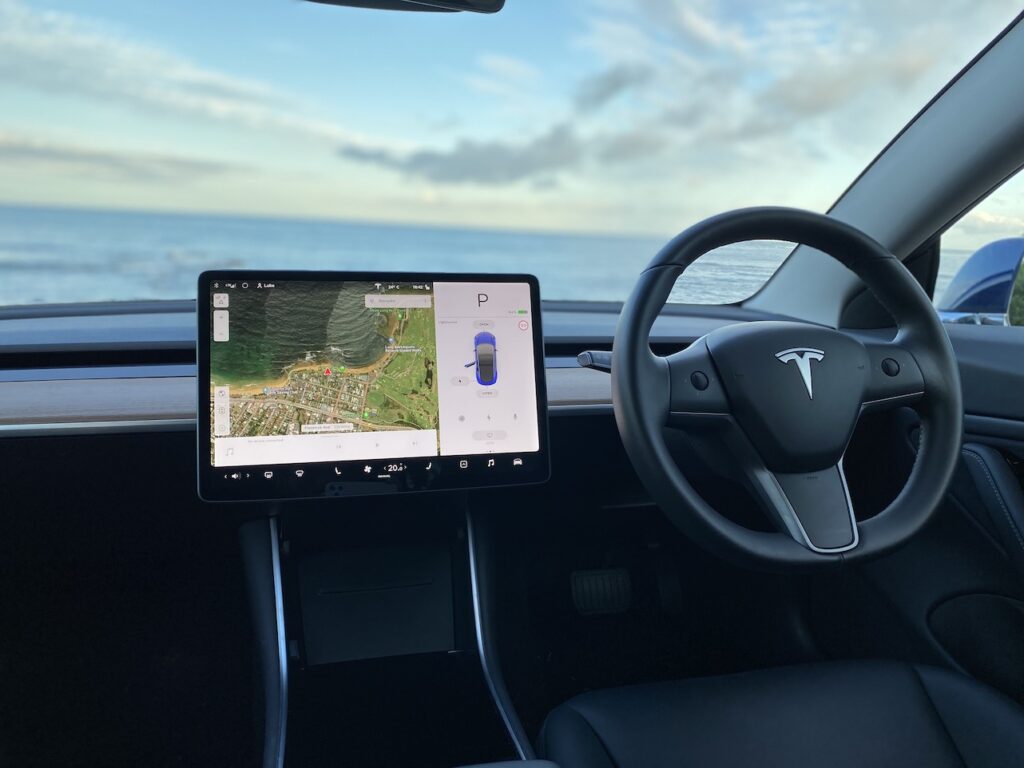 The Standard Range Plus we tested comes with the Partial Premium interior, which packs the 12-way power-adjustable heated front faux-leather seats; upgraded audio for immersive sound and 4 USB ports around the car for charging all your gear.
The Long Range and Performance models get an interior bump with the Premium Interior package. It adds on heated rear seats; a premium audio system with more speakers; a year of free connectivity package that includes updated satellite maps, streaming music and an internet browser; LED fog lamps and floor mats.
The Premium Interior is perfect for a mid-range sedan. It's basic, and suits the tastes of minimalists, so I found it to be a beautiful experience. But don't be swayed by an options list: if you don't need the additional range, the Partial Premium interior of the Model 3 Standard Range Plus is more than sufficient. The sound is incredible, the seats are comfortable and the connectivity pack is still available for a paltry monthly-fee through Tesla.
Speaking of connectivity, Tesla's famous for enormous touchscreens, and the Model 3 is no exception. Dials and instrument displays? Tesla doesn't know her. Instead all your vital information is displayed through a two-third split-screen setup.
One third is consumed by your car status — including speed, battery percentage, tyre pressure, door warnings and more — and the rest is taken up by the app you're using. For me it was always subsumed by an incredible Google Maps-powered satellite navigation system.
It takes a bit of getting used to which I don't love and will talk about more below, but overall it's a unique and interesting way to use a car that you familiarise yourself with after a few trips.
Elsewhere, there's an air-conditioning system ripped straight from a Dyson fan, a wireless phone charging option in the centre console and storage cubbies everywhere.
The wood grain finish adds a premium touch to your mid-range sedan experience, and it's honestly just a great place to be. You'll never be upset in the cabin, as a passenger or the driver.
Plus, you'll never pay a fuel bill again. No more gas stations. Not even one. Electric means you can charge it via a charger you install in your house and/or the ever-expanding Tesla Supercharger network.
You'll be paying for the power either way, but you'll pay sub-$10 each time you charge and with a home wall box you'll have a car with full range every time you go to the garage to use it.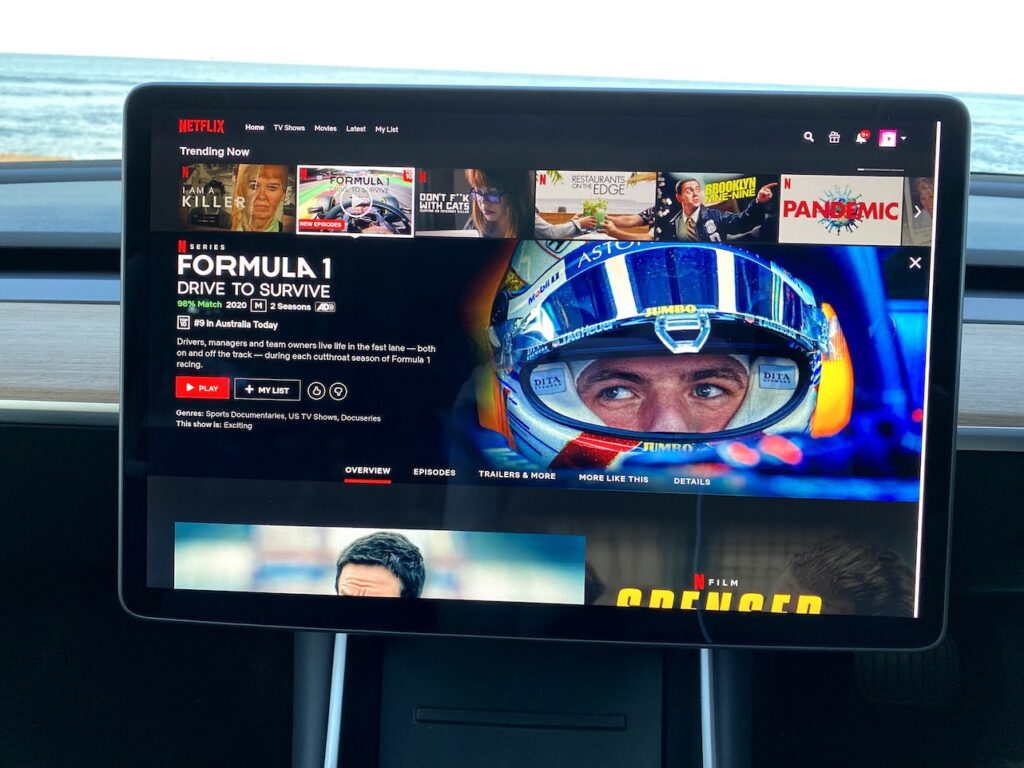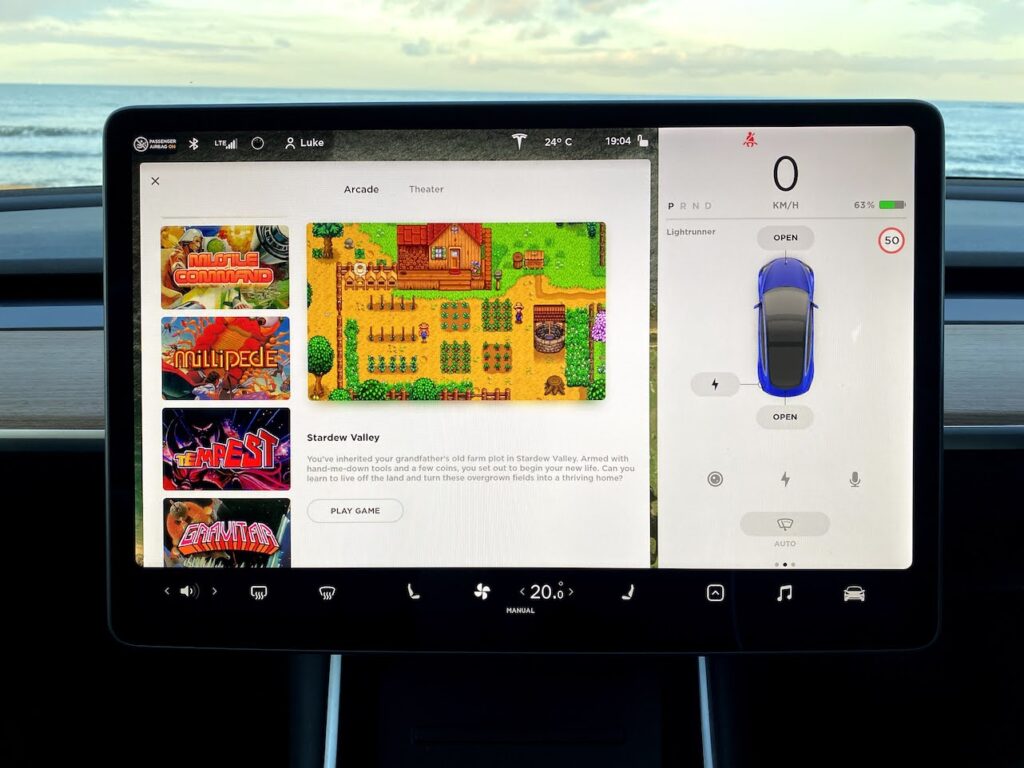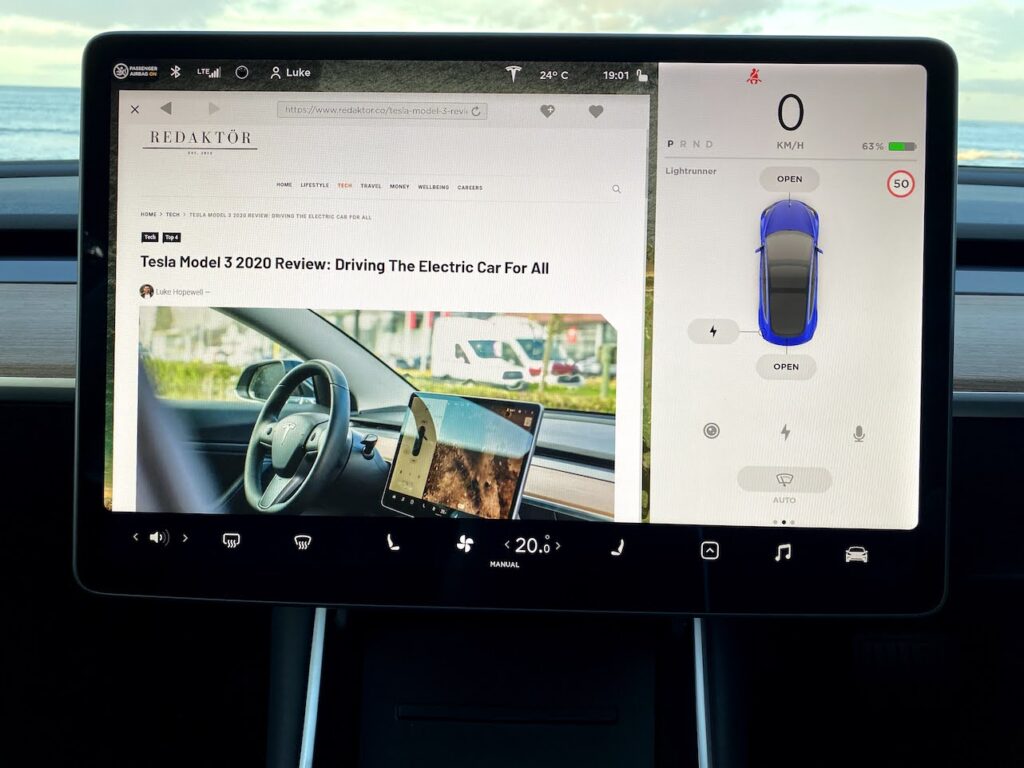 The car is also getting better all the time thanks to over-the-air updates from Tesla. The first Model 3 Long Range I tested was the stock-standard car experience, but in the six months in-between, Tesla updated the infotainment to include games (including the long-hyped Stardew Valley) and Netflix support. Of course, none of this works while you're driving. It's more for something to help you pass the time while you're waiting for the car to charge at a destination charger or Supercharger.
And speaking of charging, as Teslas continue to catch on, more and more charging spots are being added. Many hotels and restaurants, for example, will now have destination chargers that can power your car at 11kWh for an extra range boost overnight or during your meal. Watch it charge up via the app remotely before you decide on dessert. Easy as.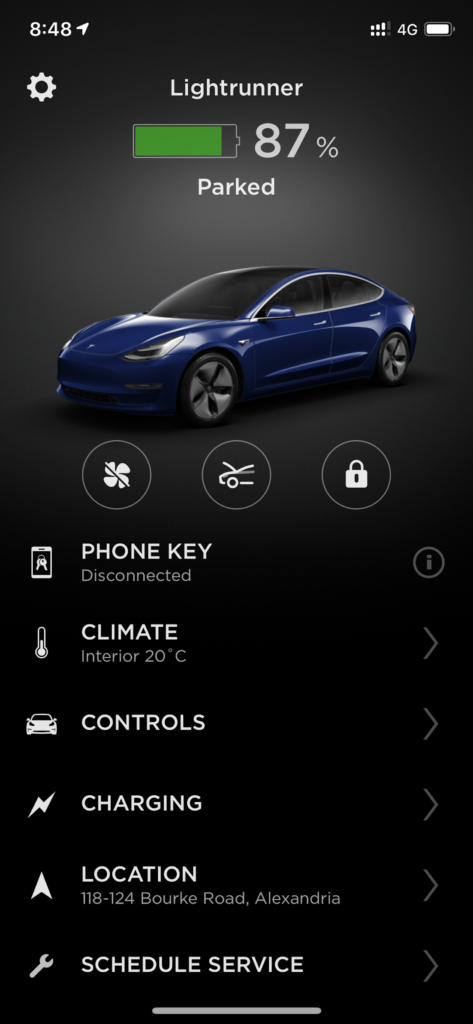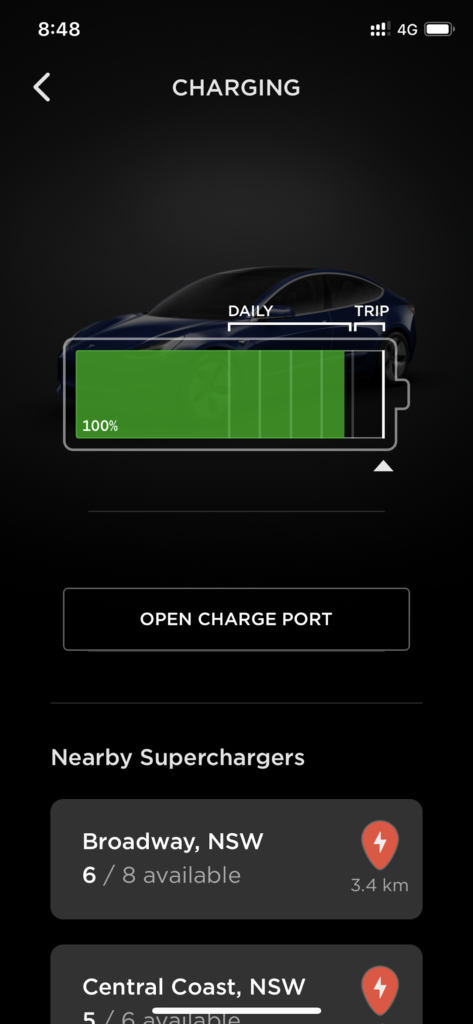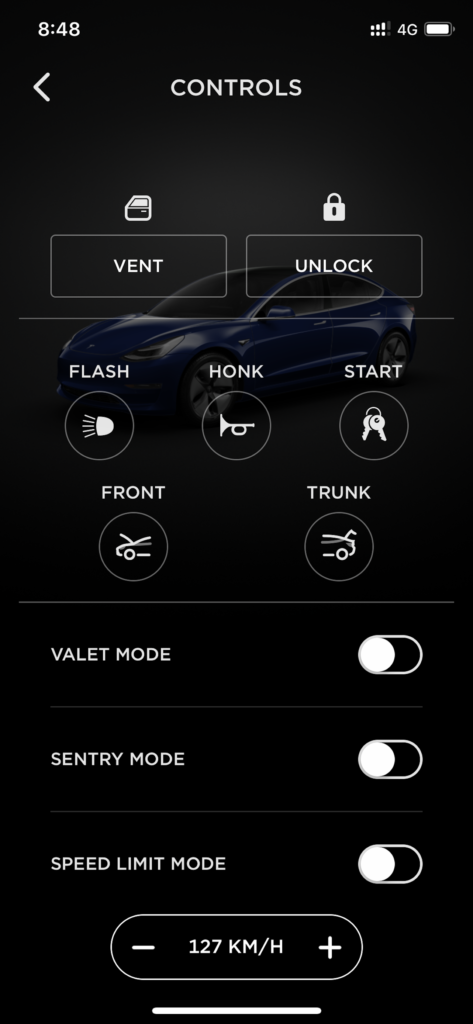 And the Tesla Supercharger network is now so advanced that you can drive the length of Australia's east coast using only Superchargers to get you from the top-end down to the Victorian countryside for only a few dollars.
But even with the expanded charging network, I never experienced "range anxiety" when driving the Standard Range Plus. The GPS will even help you plot out where to go to get charge along the way.
When we had it, we went for a weekend wine trip to the Hunter Valley. The 200km highway and byway journey sapped just over 50% of the Model 3 SR+'s battery, but with a bit of research over coffee that morning, I was able to nab us a restaurant booking at the incredible Botanica, which has an 11kWh destination charger nearby.
There aren't enough good things I can say about the Model 3. Test drive one if you don't believe me.
What's Not?
Honestly? The only thing I can fault the Model 3 on is price, especially if you live at the mercy of the US exchange rate.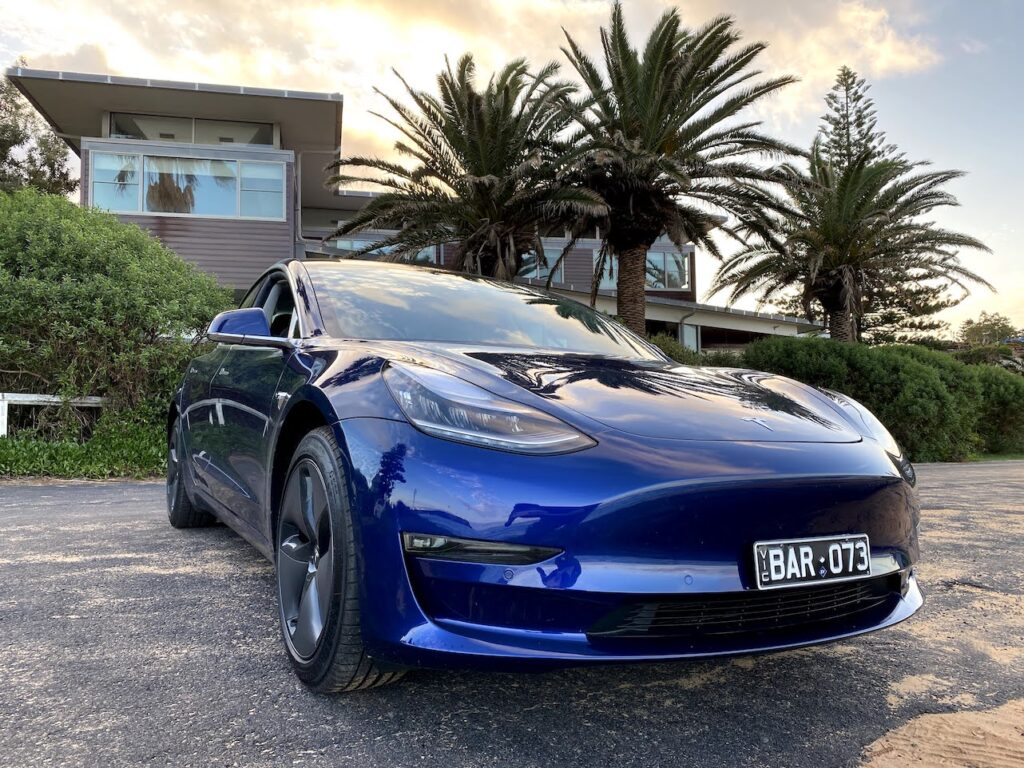 When the Model S was first being made available in China, Elon Musk said that the price discrepancy came only from an insane exchange rate and a local tax structure that made the car prohibitively expensive.
In Australia, the government has held hearings on tech companies gouging Aussies for the sheer hell of it. Tesla is a lot of things, but a currency surfing price gouger it isn't. 
In the US, the base Model 3 comes in around $40,000 USD depending on how Elon is feeling on any given day. Pretty affordable, right? Not in Australia, where the same car costs around $70,000-$80,000 in local money. God DAMN. 
If you look on the used car market, you can pick yourself up a Model S 65 for roughly the same price as a Model 3 new. At that price, you've got to really want it.
And sure, if you want to price shop on electric vehicles, you can pick yourself up a cheap BMW i3 with its incredible interior and doors for between $30,000 and $60,000 with low mileage, as well as a Nissan Leaf if you're game. The only problem there is you cut your range by two-thirds. Tesla's got you by the short ones when it comes to battery on this one, so it might be worth the extra expense?
I know all the fanboys will scream about market forces, but the simple fact of the matter is that the electric car for everyone still isn't priced for everyone, and I honestly don't know when that will change.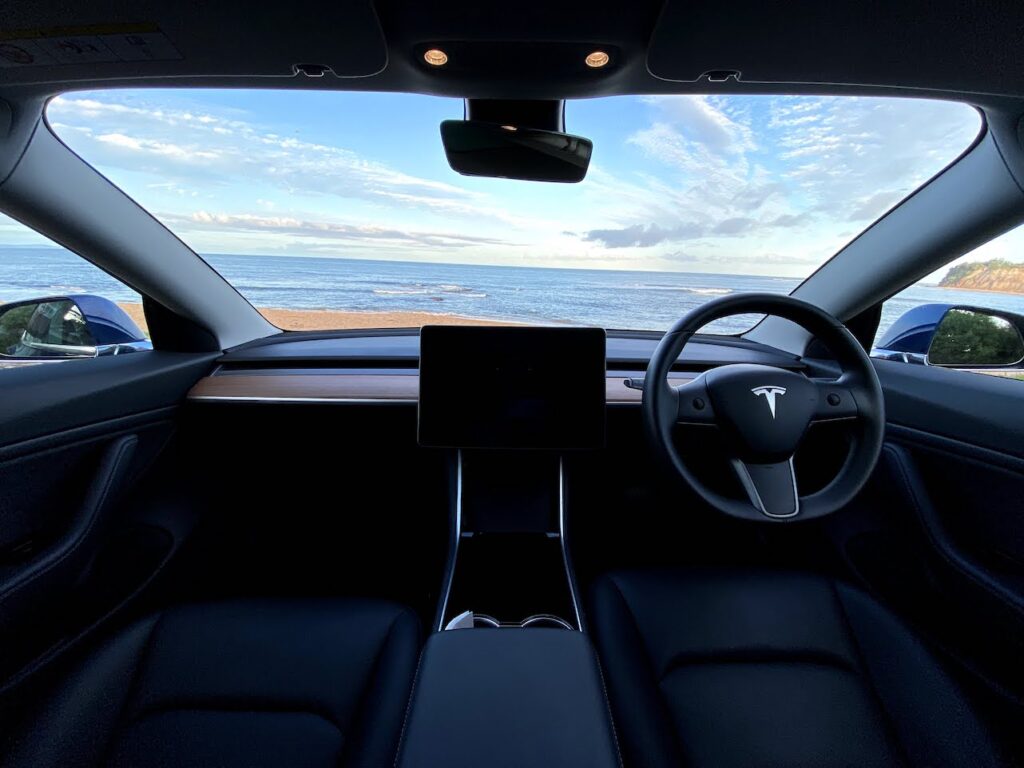 The only other thing I can ding it for is the touchscreen as discussed. I think if there was a head-up display for speed and battery percentage you'd have a better time not glancing away from the road to see the most vital stats. Unfortunately, it's kind of dangerous when you're getting used to the thing for the first time. Not explicitly so, but you definitely feel yourself looking at it for just a second too long sometimes.
Should You Buy It?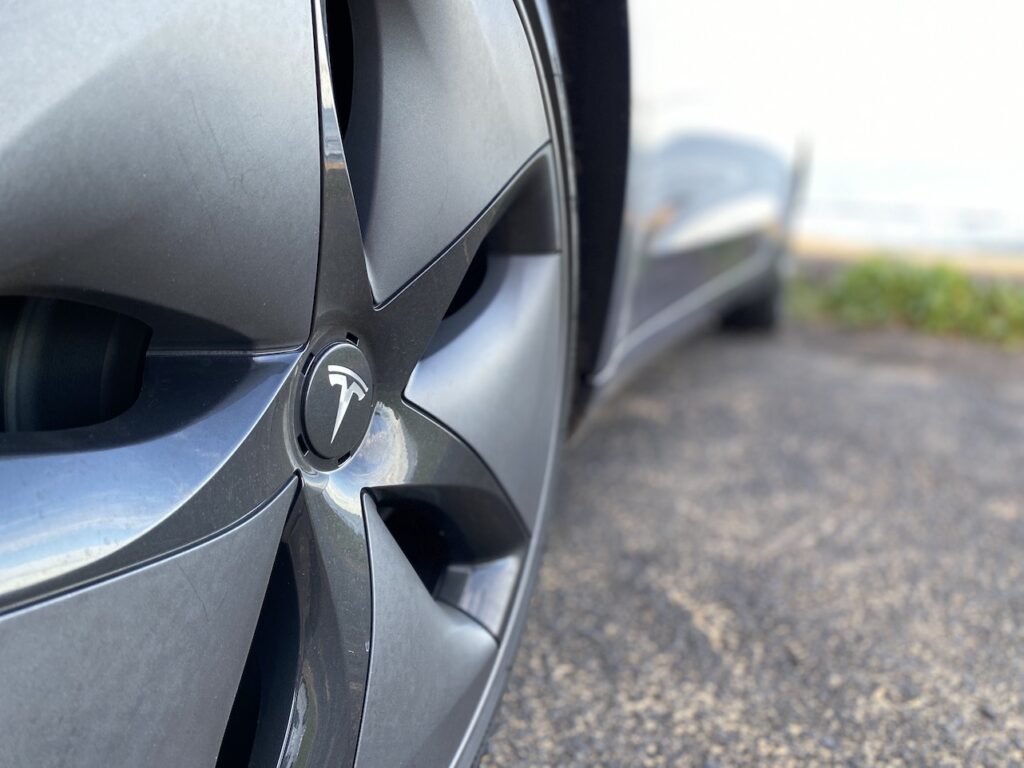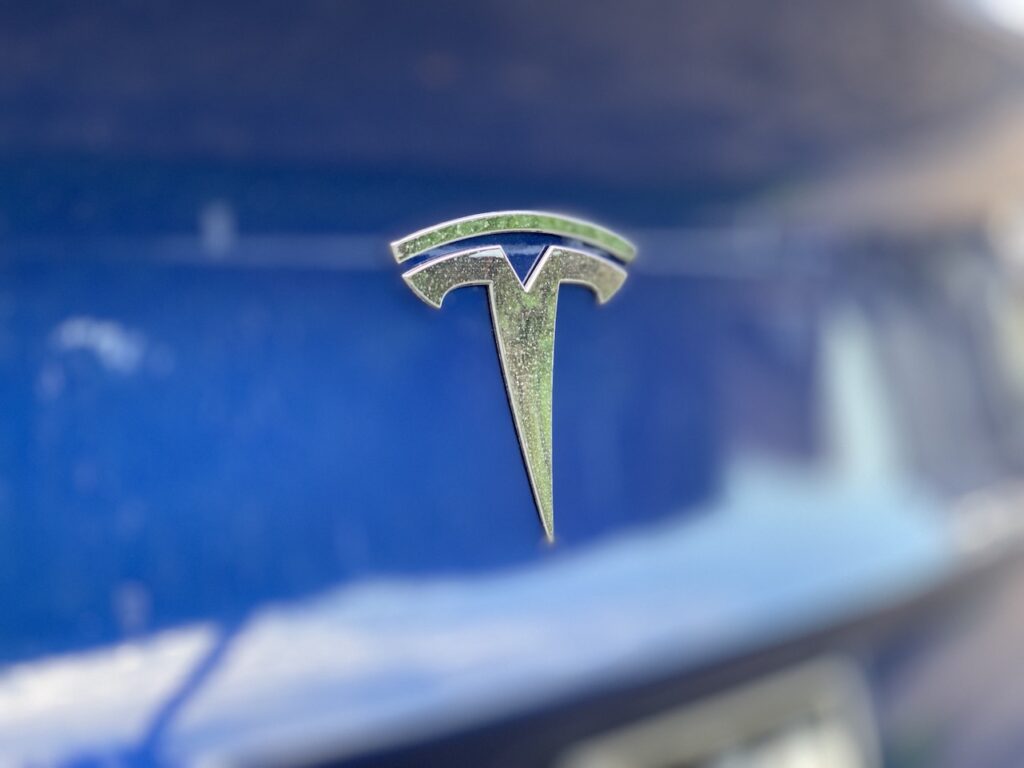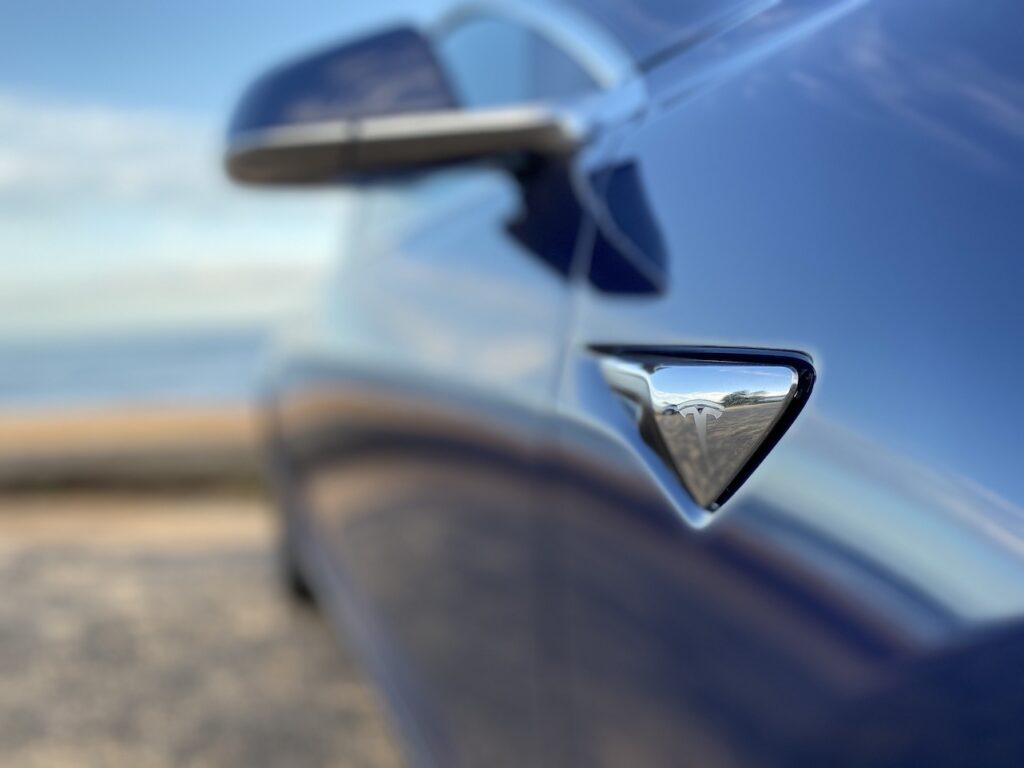 If you have the coin to drop on a Model 3, you'd be mad not to. It's a baby Model S, and that's only a good thing.
You'll never pay a fuel bill again. You'll always be comfortable. You'll have something different that gets people looking at you. You'll have something that gets better over time with software updates. You'll have something you can enjoy for over a million miles if you treat it right.
This is the electric car for everyone, just not for everyone's wallet.
Luke Hopewell
Luke Hopewell is the editor and co-founder of Redaktör. He's previously been the Editor of Gizmodo, Founding Editor of Business Insider Australia, Editorial Lead for Twitter Australia and more.