How to start a whiskey collection

Whiskey is big business, and no well-rounded bar cart is complete without it. Here's how to start a whiskey collection of your very own for fun and potentially profit.
According to Knight Frank's 2019 Wealth Report, the value of whisky has risen by 582% since 2009. Additionally, record sales over the past few years (such as The Macallan Fine and Rare 60-Year-Old 1926) made global headlines. Why? It was only the most expensive bottle of wine or spirit ever auctioned, selling for $1.9M USD.
It proves that whisky is in fact: big business.
Whiskey is known as the 'water of life'. An increasing volume of high net worth individuals and whisky enthusiasts are seeing the varied opportunities to invest in the burgeoning market. Single Malt is perhaps exactly what you've been looking for: it's an easily stored, physical asset that can be sold remotely.
It's a long way to the top if you want to rock and roll, as they say, so where should you start if you want to board the whiskey hype train?
How to start a whiskey collection for your home bar: a beginners guide
If you're investing in a new collection, you're going to want to have a few whiskies on hand for different purposes. I like a collection that ranges from blended whiskies through to single malts from different regions. That way you capture a whole range of flavours.
Whisky can vary in taste depending on a number of factors. Whether you're having it with food; the style of glass; ice; time of day, and more. Your palate will evolve over time as you get used to sipping on neat spirits, and you will discover new flavours each time you revisit a bottle.
A great starting point for a beginner is to have a blended whisky. Think Johnnie Walker Black Label. It covers all corners of Scotland in terms of flavour and is a great bottle on the home bar for mixing cocktails, whisky sours and highballs.
As for single malts, a Speyside is a must. 15-18 years is a great age on single malt whisky. If you want to add in a coastal malt, then Oban 14YO is an excellent choice.
Once you build a good base it's recommended to venture into looking into peated (smoky) whiskies – Lagavulin produce incredible whisky.
As for American whiskey, Westward is an excellent single malt. And you should also have bourbon, Knob Creek or Bulleit are both delicious for sipping neat and mixing in cocktails. Both of these brands do a rye whiskey too which you can add at a later stage.
If you aren't sure what you like yet, there's an inexpensive way to get started. The Whisky Mill has developed a series of tasting kits that allow you to sample various regions and styles from around Scotland, which is a great place to begin to see what is more to your liking.
Additionally, after purchasing your first bottle and opening it, learn patience. It's highly recommended not letting the bottle go below half until you start to build up your collection as it's great to be able to compare whiskies side by side.
What to look for
Do a little research on the distillery the bottle is from for what you're about to purchase. The more there is to tell about the whisky the more informed you'll be on deciding.
Check the alcohol by volume (or ABV to the pros) on the bottle. If it's quite high (50% and above) it will usually be "cask strength:, which means it hasn't had any filtered water added or pre-bottling filtration. This means the whisky will be richer in texture, full bodied with a lengthened finish.
Finally, always look out for sampling offerings in retail stores that specialise in whisky as they often have bottles open for you to try.
What to avoid
Age is just a number, and older doesn't always mean better when it comes to whiskey.
Don't get me wrong – I've never tasted a bad whisky that had been in the barrel up to 50 years. But the longer it spends in the barrel, the more it will be influenced by the wood. That means over time, whisky will evaporate from the barrel (approximately 2% per year) – so the price will continue to go up.
You will at times appreciate a whisky around the 12-21 year old mark, so it's good to test the water with styles and age.
Additionally, if there is no age statement, that doesn't mean it's any less superior. If you put an age statement on the bottle, this must reflect the youngest whisky in the bottle. Often with whisky, they have varied ages in the final blend and sometimes, distilleries choose to not focus on the age and more around the flavour or style.
The best whiskies to invest in right now
While limited release aged whiskies from well known distilleries present the safest option, should that whisky come from a 'ghost' distillery, then your odds of a return are even greater due to the finite level of supply.
In a report published by Rare Whisky 101, the top brands being sought out by connoisseurs, collectors and investors for investment opportunities include:
Brora 37 Year Old (2015 Special Release) –
See Also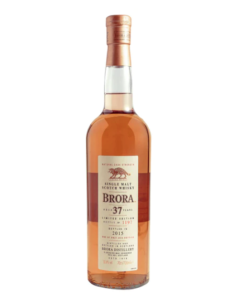 Port Ellen 32 Year Old (2015) –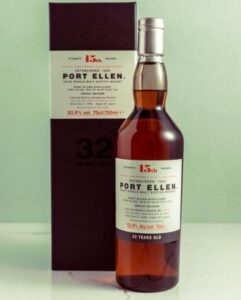 Clynelish Select Reserve (2015) –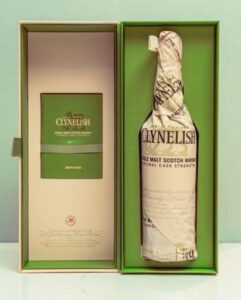 Convalmore 32 Year Old –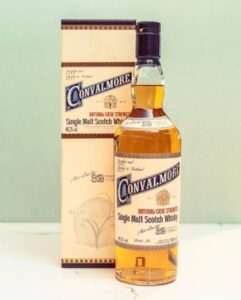 Mortlach 25 Year Old –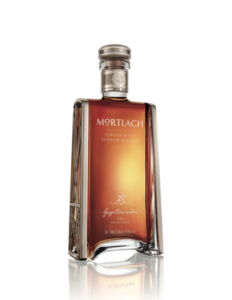 Read more
If you want our suggestion on some great peaty whiskies to add to your collection, we've got you covered.
Jarred Plummer
Jarred Plummer is co-founder of The Whiskey Mill, an online marketplace for the discerning spirit-shopper. The Whiskey Mill are luxury online whisky specialists that offer a range of the world's finest whiskies that are unrivalled in Australia.