St Hugo single vineyard collection is here: what you need to know

Think you know your way around a glass of Australian Barossa Valley wine? The St Hugo single vineyard trio is here to put your palate to the test.
What is it?
It's a collection of three single vineyard wines from St Hugo that express the best the Barossa Valley and Coonawarra regions have to offer.  St Hugo promises a "fine wine" experience from these three drops, each hailing from the Greenoch; Rowland and Coonawarra regions. The bottle is jazzed up with a bit of a party trick, too. Each one comes with a QR code that brings the cellar door tasting experience home with you. Scan it and you'll unlock a wealth of knowledge about how and where it was grown for a fine wine experience wherever you are. Here's what's on offer, and what to expect.
Tasting notes
St Hugo Single Vineyard Barossa Valley Fabal Shiraz 2018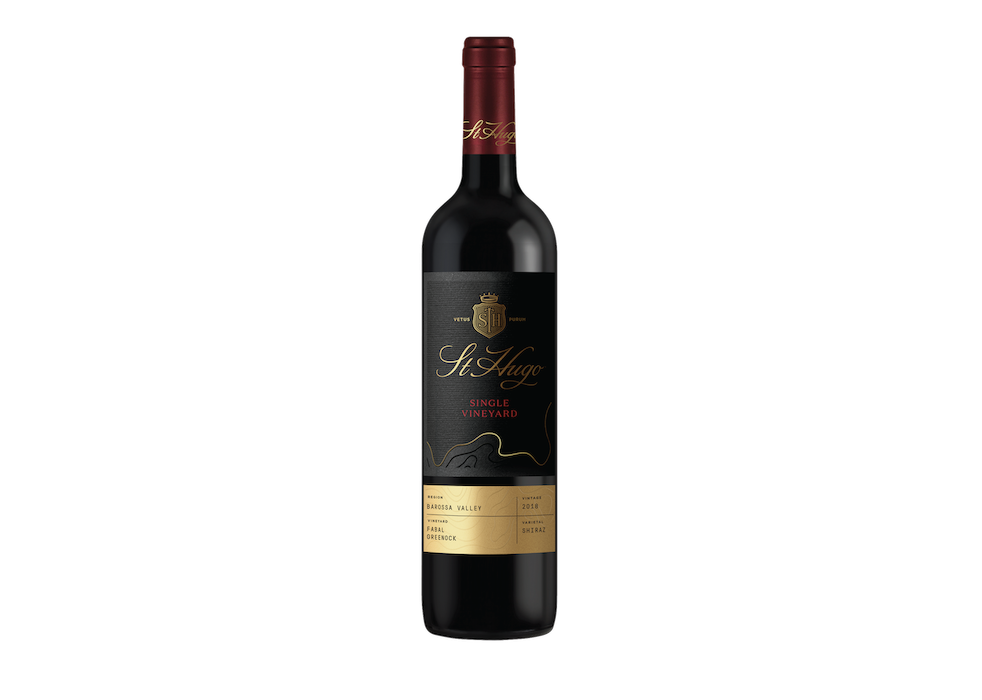 You can expect an earthy, smoky and gravelly nose on this one, followed by a powerful taste on the palate. It's ripe, textural and robust with a long finish.
Sourced from a single block on the Fabal vineyard in the northwest corner of the Barossa Valley where the vines are grown on a very shallow red/brown topsoil layer over an alkaline subsoil.
The vineyard sits at an elevation of approximately 325m and has a gentle North West aspect that is perfectly suited to the East West row orientation resulting in some of the first harvested Shiraz each year in the Valley for St.Hugo.
All this combines to create wines of great structure, power and minerality.  The wine was made in two batches. The first pick which was 70% of the final blend, was machine harvested and then run through a berry sorter to ensure only whole berries reached the fermenter where it spent 11 days on skins.
The second batch, representing 30% of the final blend was hand picked with a third of the fermentation being whole bunches that underwent a 2 day cold soak prior to its fermentation  in an open fermenter.
Both batches were matured separately in French oak before blending after individual barrels were assessed as suitable for the final blend. This resulted in a total maturation time of 17 months in 40% new French Oak hogsheads and 60% old French barrels, of which 42% were puncheons.  The wine was further matured in bottle prior to release. 
This one will be ideal to drink between 2023 and 2028 if cellared correctly.
St Hugo Single Vineyard Barossa Valley Koch Shiraz 2016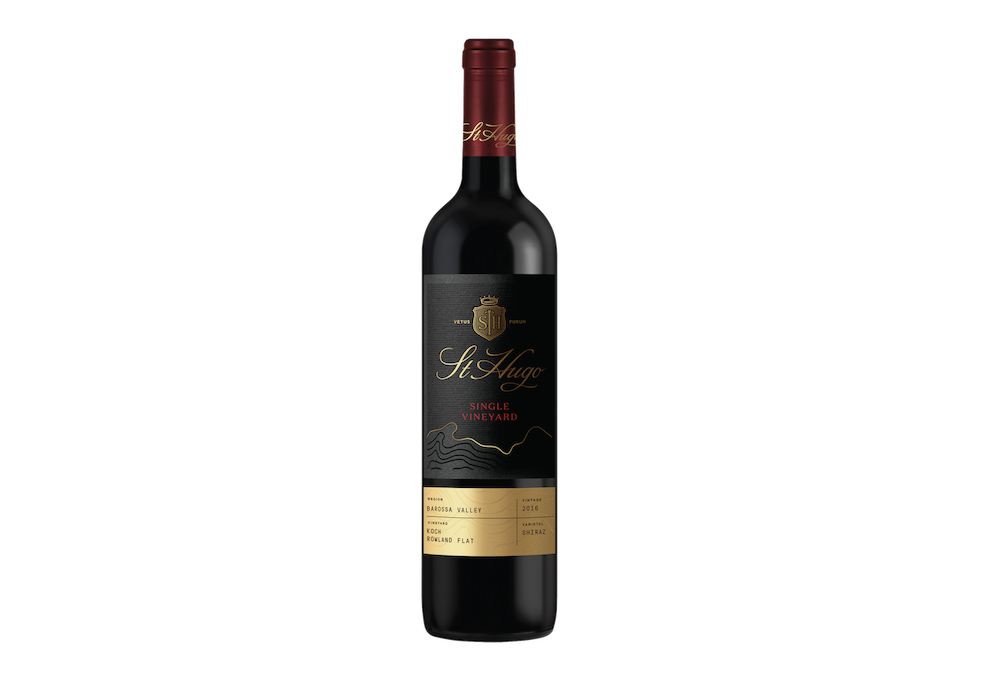 Another shiraz for the collection, this one packs a smokey nose with floral notes, and hints of raspberry fruit. Sourced from a single vineyard planted in 1921 and grown on the banks of Jacob's Creek.
These vines are all you would expect of a vineyard approaching 100 years of age, knarled, twisted and expressing their many years of hardship.
Grown on a mix of deep alluvial soil and rocky red brown soils, this terroir imparts a generous nature to these wines counterbalanced with extraordinarily fine chalky tannins; seductively pretty and powerful.  The grapes were all handpicked and fermented in three separate parcels.
All gave unique attributes that built complexity and texture to the final wine. All parcels were matured separately in 100% New French oak for 16 months when the final blend was compiled after tasting and assessing the suitability of each individual barrel. 
The wine was further matured in bottle prior to release. 
You can drink this anytime between now and 2031 if you're cellaring.
St Hugo Single Vineyard Coonawarra Flint Cabernet Sauvignon 2018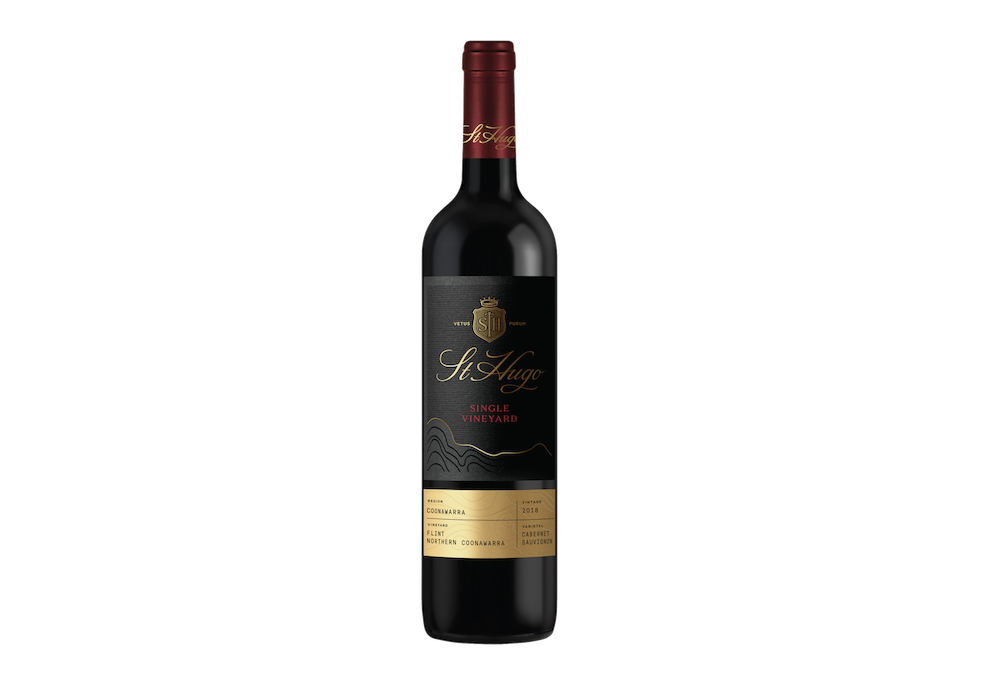 The only cab on the proverbial rank, the Coonawarra Flint offers savoury, dark chocolate aromas, that extends onto the palate for a long finish.
Sourced from two adjacent blocks on the Flint Vineyard in the north west of the Coonawarra wine region. The vines were planted in 1989 and grow on the famed "terra rossa" soil of the region, which in this north west corner is slightly more fertile, resulting in wines of great power and opulence. 
A single parcel of fruit was chosen to make this wine. Optimal harvest decisions are crucial for St.Hugo Coonawarra Cabernet to highlight the varietal characteristics whilst still maintain a powerful structure.
This was achieved through diligent monitoring and tasting of the fruit. In the winery the fruit was fermented on skins for 13 days maintaining a maximum temperature of 26-28°C. Upon completion of the ferment the wine was matured in oak barrels for 18 months prior to blending.
After tasting and assessing each individual barrel the final blend contained 47% new French oak and 29% old American oak and 24% old French oak.  This one will cellar all the way out to 2038.
What is single vineyard wine?
It sounds obvious, but single vineyard wine is wine made from grapes grown in a single vineyard. Typically, wine grapes are grown on a variety of different 'blocks', and combined to create a vintage. Pulling all the grapes from a single vineyard gives the winemaker ultimate control over the wine they are creating. The terroir (or soil profile) is a known quantity, and gives the winemaker the ability to fine tune an incredible drop. Single blocks often yield fewer grapes, meaning less wine overall. That's why single vineyard vintages are often considered to be more expensive than non-single-vineyard wines. 
Is single vineyard wine better than non single-vineyard wine?
Honestly, it depends on what you're into.  Personally, I love a single vineyard wine, because it's a winemaker's opportunity to flex their abilities. They're rarely overly complex, and give you the opportunity to taste the art that comes from developing a single grape into a luxury product. 
Single vineyard vintages can teach you a lot about wine, especially if you get the chance to sit down with a winemaker to talk to them about how they made it.  A winemaker once told me that there's nowhere to hide when it comes to a single vineyard vintage.
You can't mask a mistake by adding another varietal to make it a blend. It's the winemaker's first and final draft in a bottle.
St Hugo chief winemaker, Peter Munro, sums it up well when talking about his new single vineyard collection: it's all about dirt. "The dirt always wins," he says.  "As a winemaker you can do all you like to craft and shape the wines, but the dirt always comes out in the final expression of the wine. That's the pleasing thing about the St Hugo Single Vineyard Collection, they're a true representation of where the grapes are grown; be it the soil, the aspect or the phenomenal age of the vines, each vineyard tells its own story and imparts this history and legacy into the grapes, and that's something we're so excited to share with the world."
Like we see with the new St Hugo vintages, each region has unique qualities which dictate how they grow their grapes as well as how they ferment them into different styles of wines; this makes each batch unique depending on where exactly it's grown!
St Hugo Single Vineyard Collection: where to buy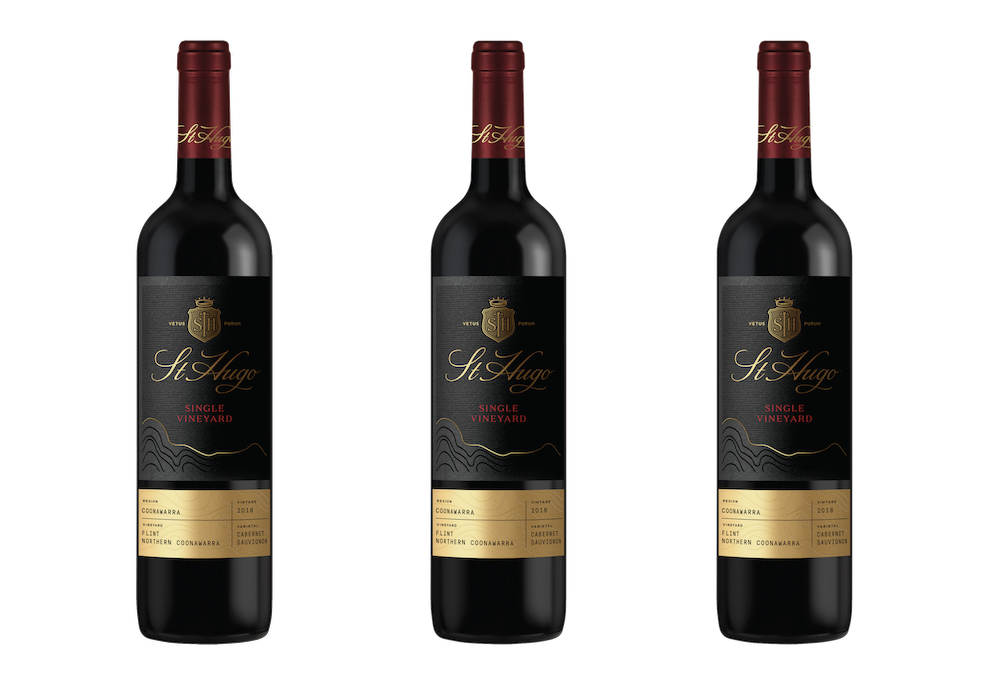 This special trio of wines will be available at select fine wine retailers around Australia; at St Hugo's cellar door in the Barossa Valley, and online via its website. It's on sale now and retails for $80 a bottle.
Luke Hopewell
Luke Hopewell is the editor and co-founder of Redaktör. He's previously been the Editor of Gizmodo, Founding Editor of Business Insider Australia, Editorial Lead for Twitter Australia and more.