Best Airbnbs and holiday rentals in Byron Bay

If you're looking for the best of the best stays in Byron Bay, we've picked them out. Here you'll find 13 of the best Airbnbs in Byron Bay.
Mia Steiber is a travel, lifestyle and fashion guru. With over a decade of experience sampling and reviewing the finer side of life, she loves nothing more than a good hotel bar.
Got a question for the author? Send us an email.
Byron Bay has more than its fair share of luxury hotels, but what sets this destination apart from others is that the holiday rentals and Airbnb accommodations rival (if not completely outstrip) the big hotels in the area.
Filled with character and bespoke design elements, Byron's selection of holiday rental accommodation can offer a truly unique and unforgettable experience in this luxurious holiday destination.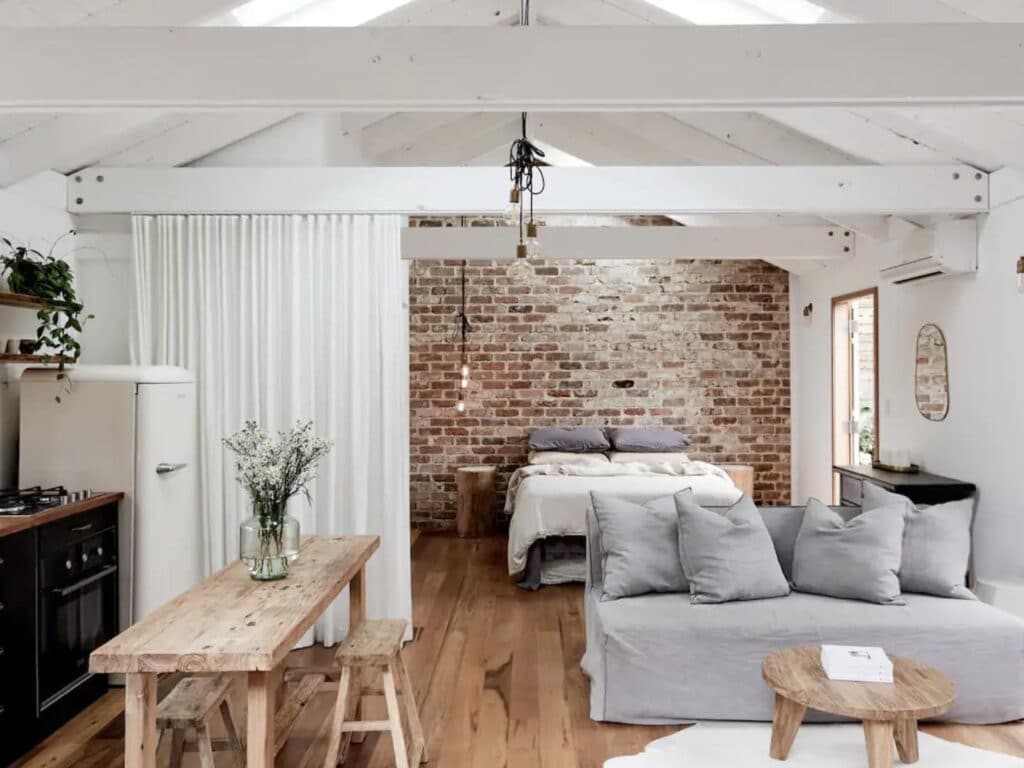 In the heart of Byron Bay is a set of three self-contained dwellings: Friday Hut, The Joint and Saint Helena. Each of these places has been artfully styled, exactly the way you would want and expect from a boutique Airbnb in Byron.
Think exposed wood beams, white walls and designer furniture pieces from the likes of Sarah Ellison among others and you're there. 
Be warned, however: these holiday spots are extremely popular. Book early.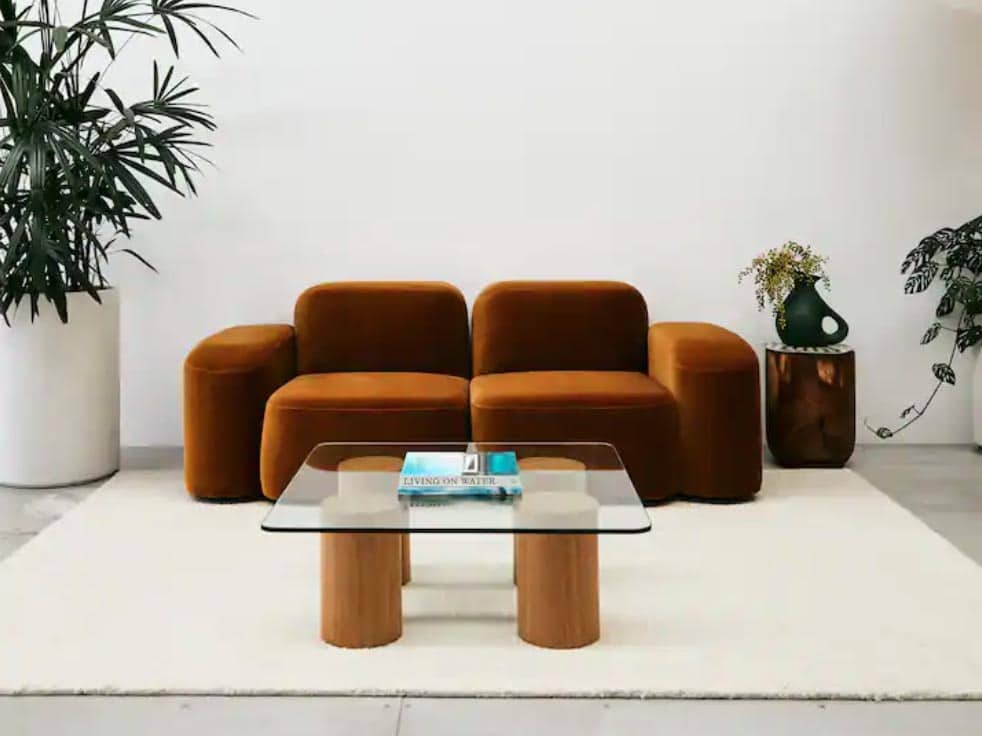 This holiday stay has been curated by Del Rainbow – a creative platform that amplifies emerging and growing brands. That makes this holiday rental rather special.
Appointed with the trimmings from some of the buzziest brands right now – think Marloe Marloe, Maison Balzac, Sarah Ellison and Baina – this space is Instagrammable from every angle.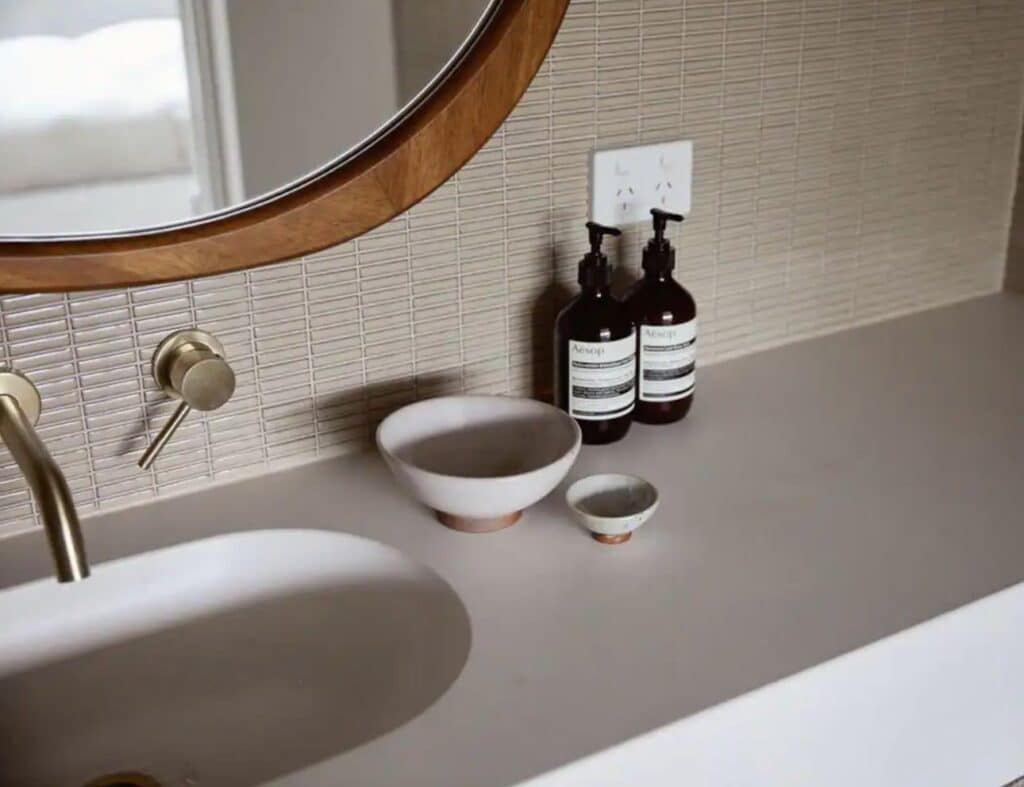 We couldn't talk about brand curated spaces without talking about Apartamento by St Agni.
If you're familiar with Australian-designer label, St Agni, you'll know this one is all about luxurious minimalism.
Naturally, this mood flows through Apartamento, a space located in the Arts and Industrial Estate of Byron.
Refined and understated elegance, this is a uncluttered holiday rental that will help soothe a tired mind.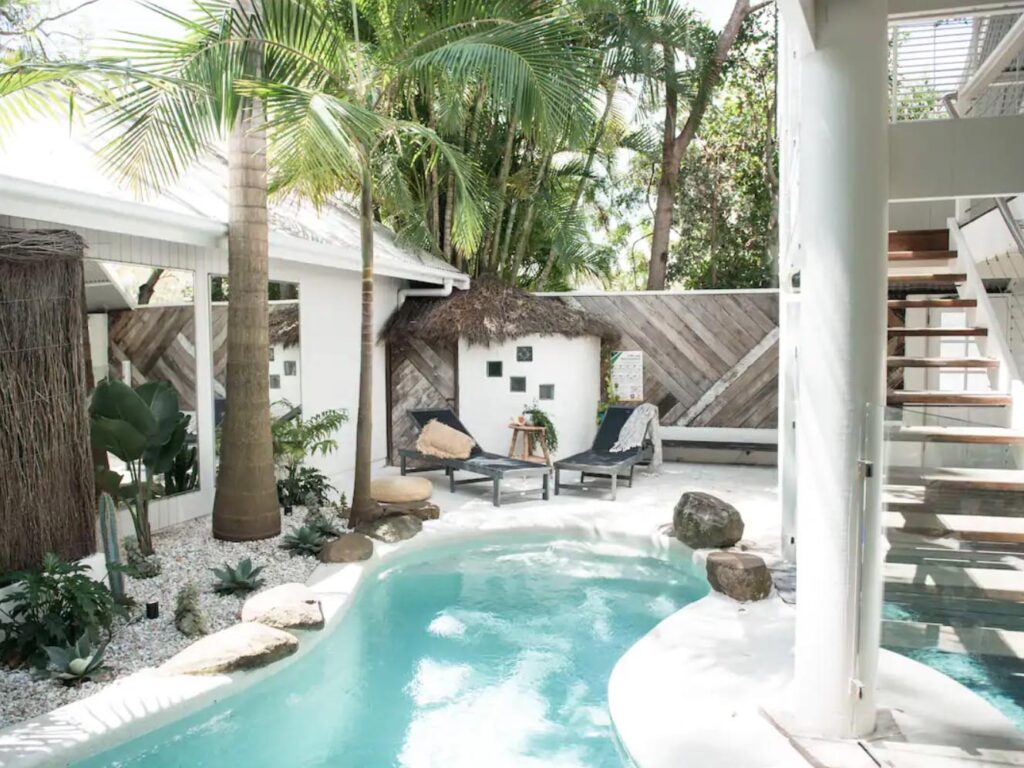 Located just above the Spell & The Gypsy Collective, Cactus Rose Villa is a one bed, one bathroom villa with a private in-ground pool.
This space meshes the wood and white Byron aesthetic with the bohemian-desert-chic style that Spell has famously perfected.
Located about five minutes walk from main Byron, or a 1-minute bike ride, this space offers a truly Byronesque experience.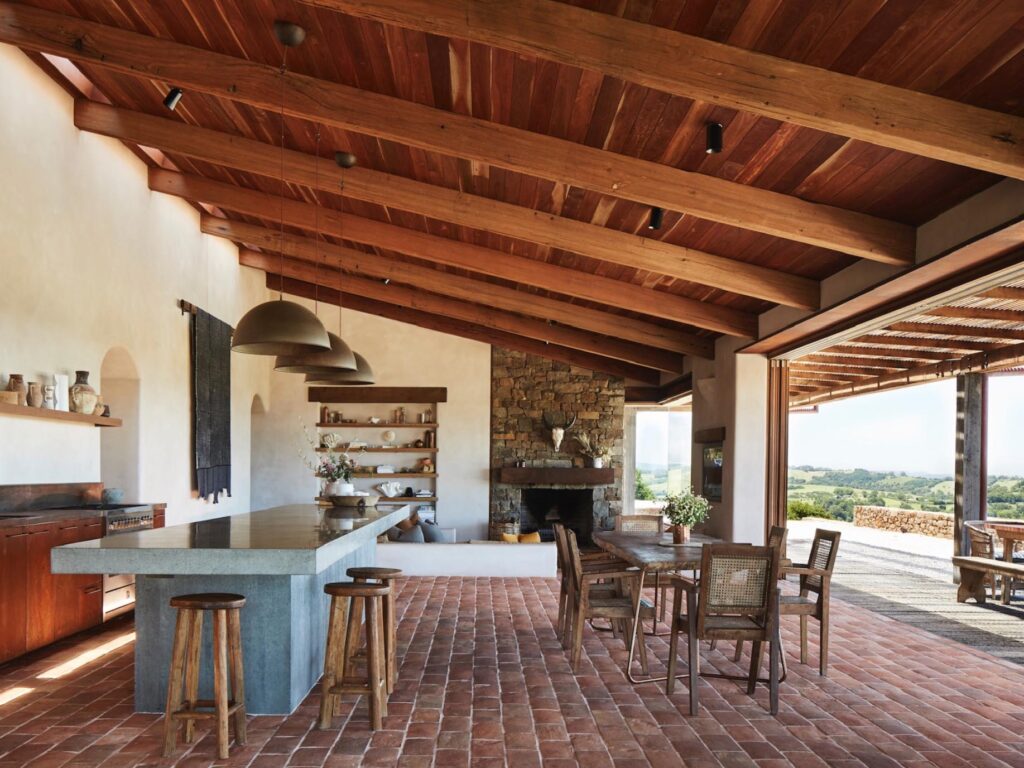 If you have cash to spend and you book early enough you may be able to secure a stay at The Range Byron Bay.
Sitting on 120 acres of land in the Byron Bay Hinterland, this massive property takes inspiration from the architecture of the South of Spain – smooth stone walls with arched walkways, exposed beams and brick floors.
The location hosts three unique dwellings available for holiday rental and photoshoots.
The Range is a tranquil and totally unique space that won't soon be forgotten.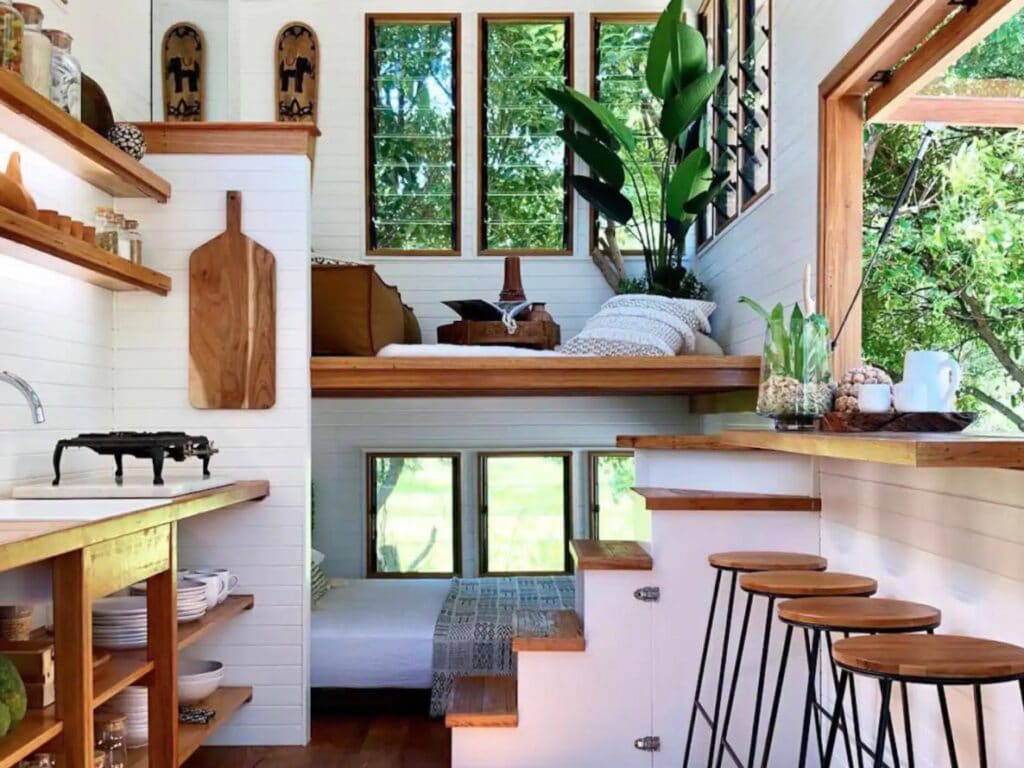 Tiny House lovers will adore this beautifully appointed space in the Hinterland. Furnished in the classic wood and white colour scheme of Byron, this location offers quite and some true rest and relaxation.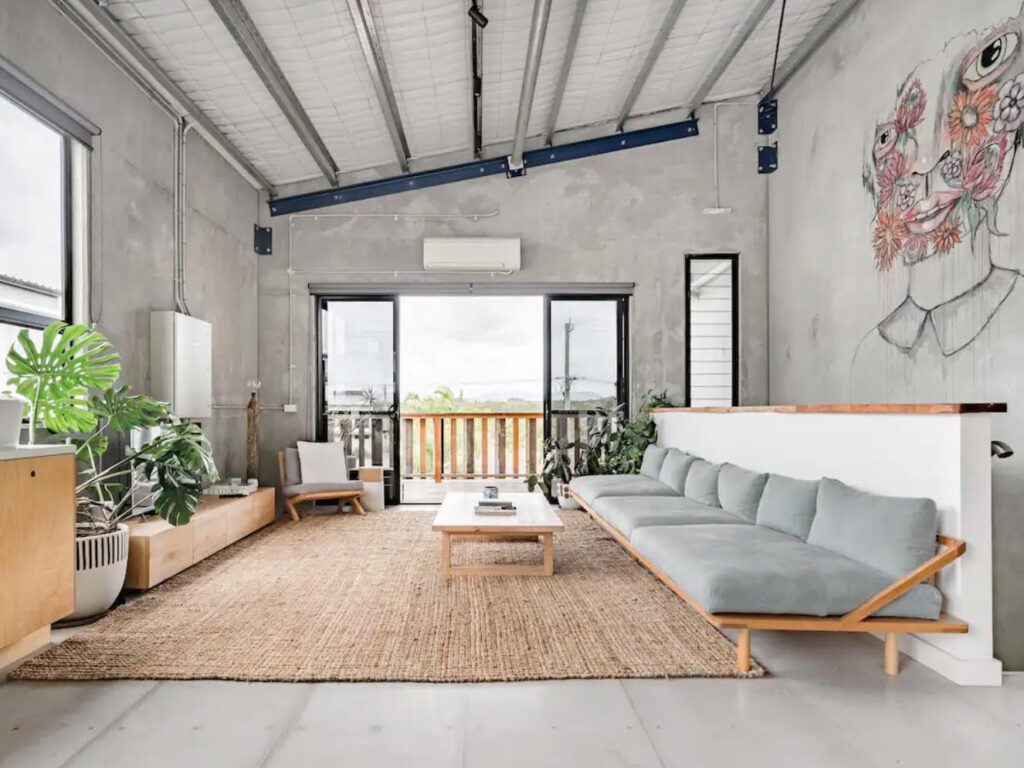 This converted warehouse is located in the Byron Arts and Industrial Estate, and has been designed and curated by Jaye Edwards of Edwards & Co, so you know it has cred.
You get a cool space located in a cool neighbourhood, and it's only a short bike ride into town. You'll need to get in early for this one.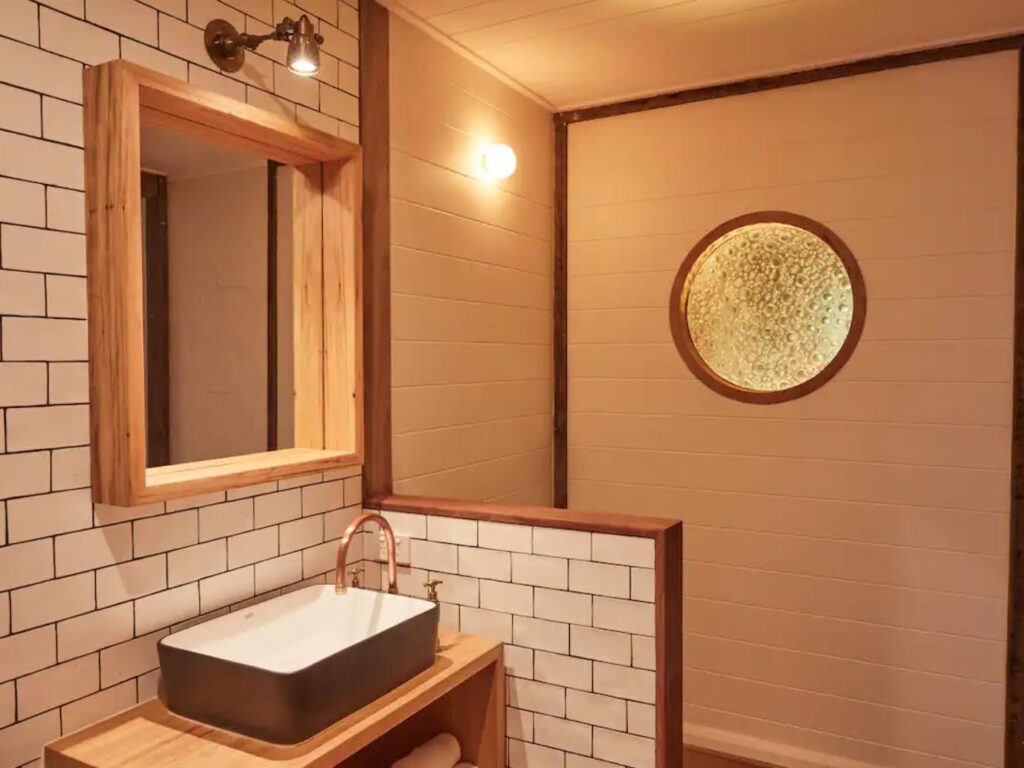 This rental is in the enviable position of being a stone's throw from Wategos Beach. It's a fully renovated, self-contained studio that pay homage to the structure's original design elements.
One of a three self-contained rentals on the block, including Old Beach Apartment 55 and Old Beach House 55, this is my pick as it's the prettiest and most private.
See Also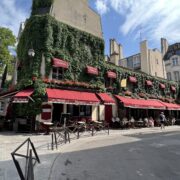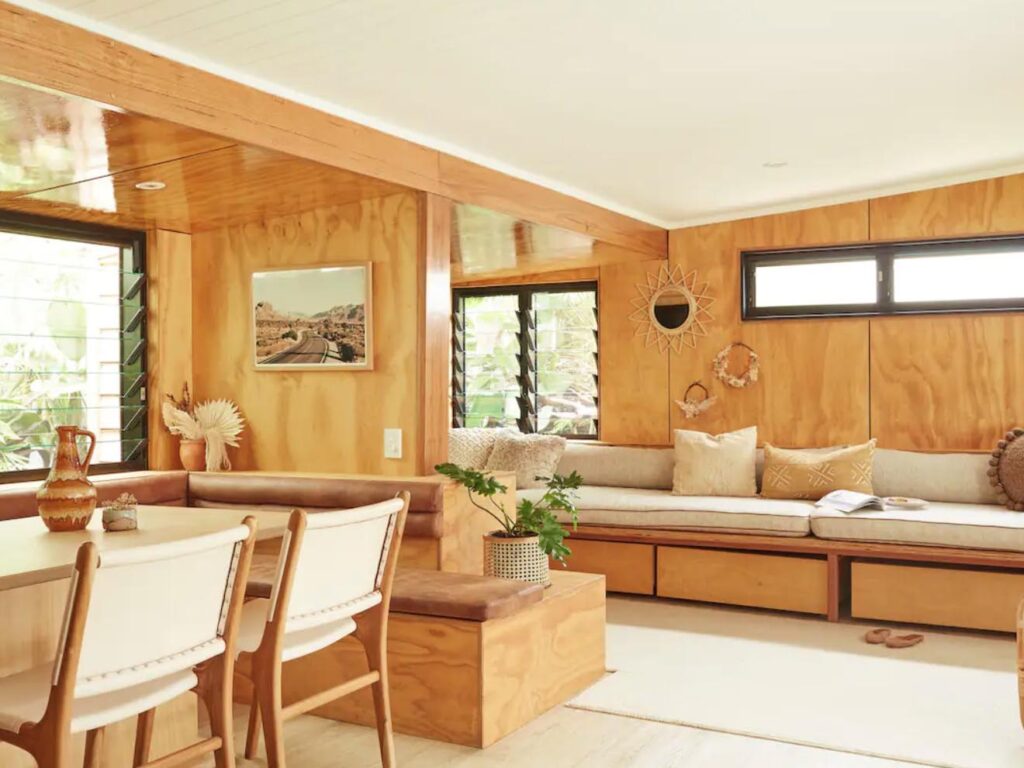 Cedar Cabin is not just that quirky and stylish. The best thing is that it's walking distance to just about everything you would want to visit.
If you're wanting to keep time in the car to a minimum, you really can't beat this spot.
Cedar Cabin is also excellent for bigger groups thanks to an adorable caravan that doubles as another space.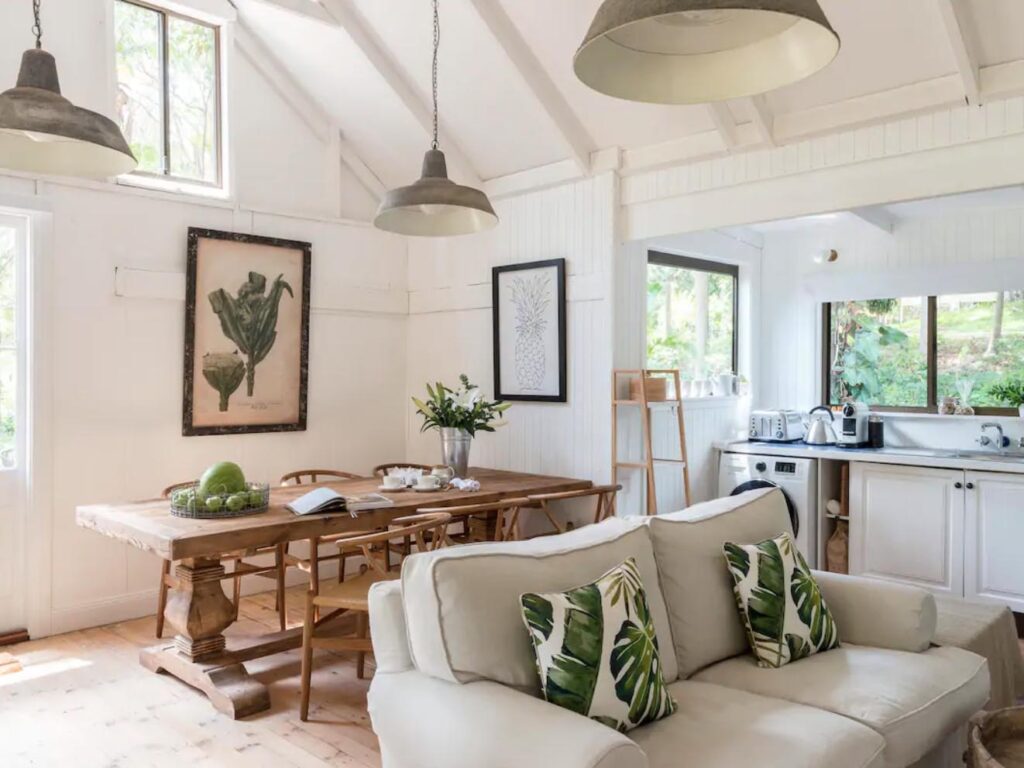 A few minutes outside of Byron by car, Fig Tree Villa is all high ceilings and leafy views.
This private and secluded space is perfect for a romantic getaway or for families looking for space away from the hustle and bustle.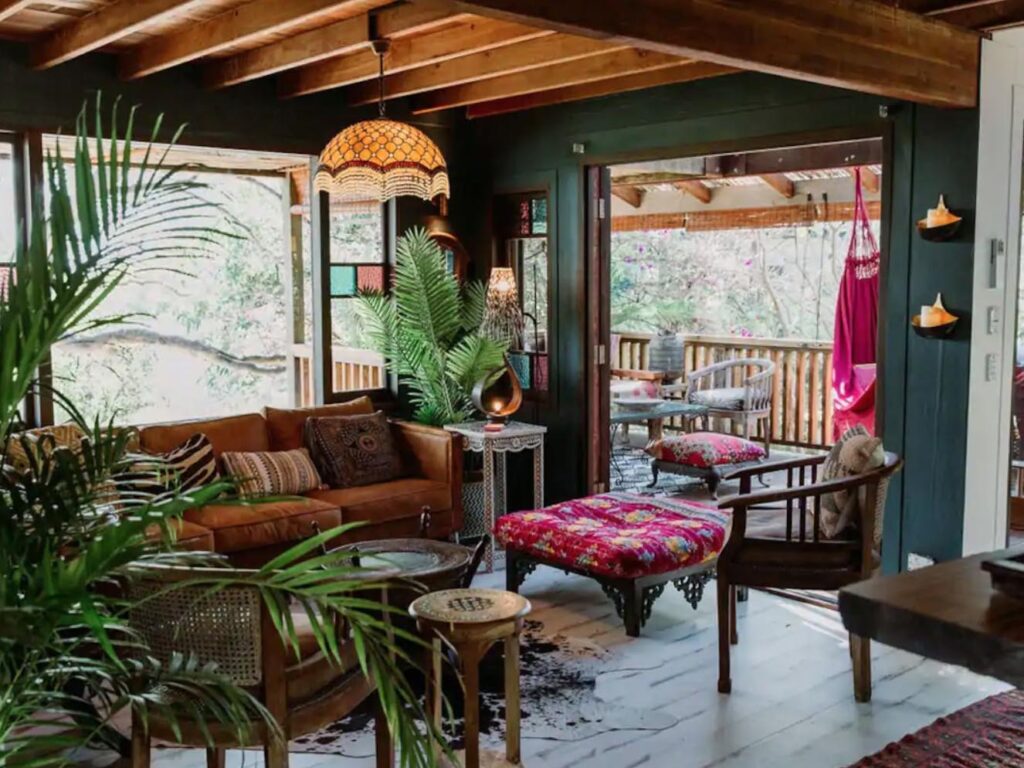 This space is filled with charm and character, and run by Temple Retreats: the same company that operates Studio 55.
Styled like a bohemian cabin with tropical Cuban accents, this holiday rental is the top section of a treehouse. It has two bedrooms, one with a twin and is located 10 minute's walk from Byron centre.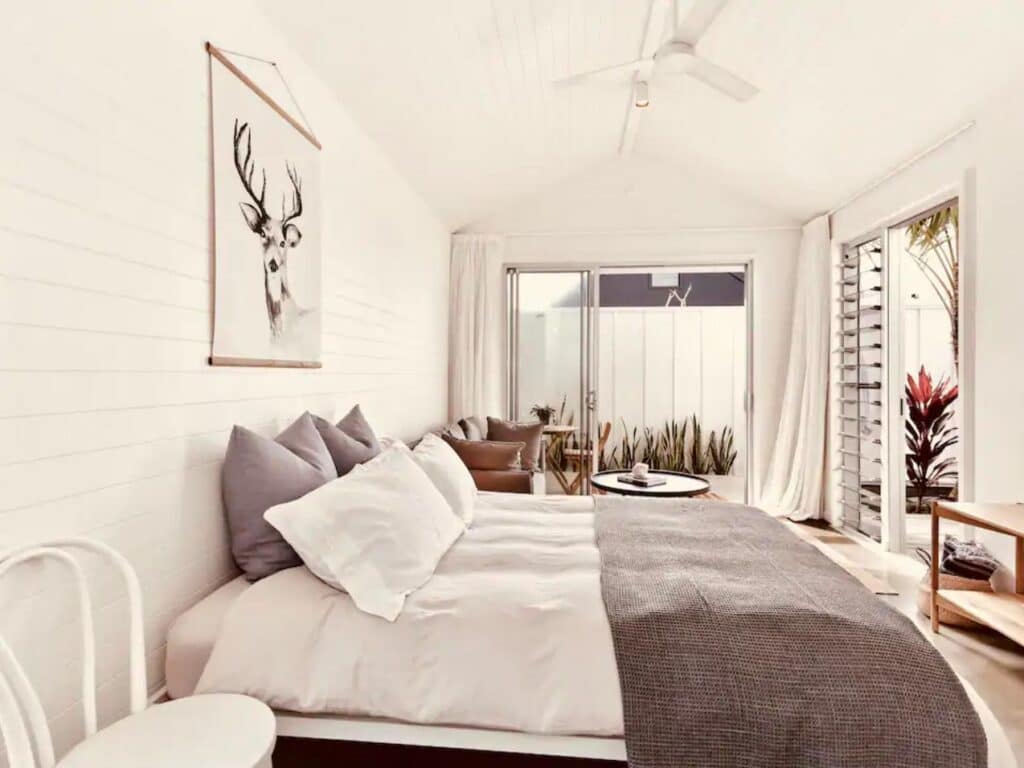 Tucked into the streets that surround Belongil Beach, this bright and white retreat is a private guestroom on a bigger property.
This is an idyllic space for couple who have come Byron to escape the noise and relax in a space that offers easy access to one of the best beaches in town.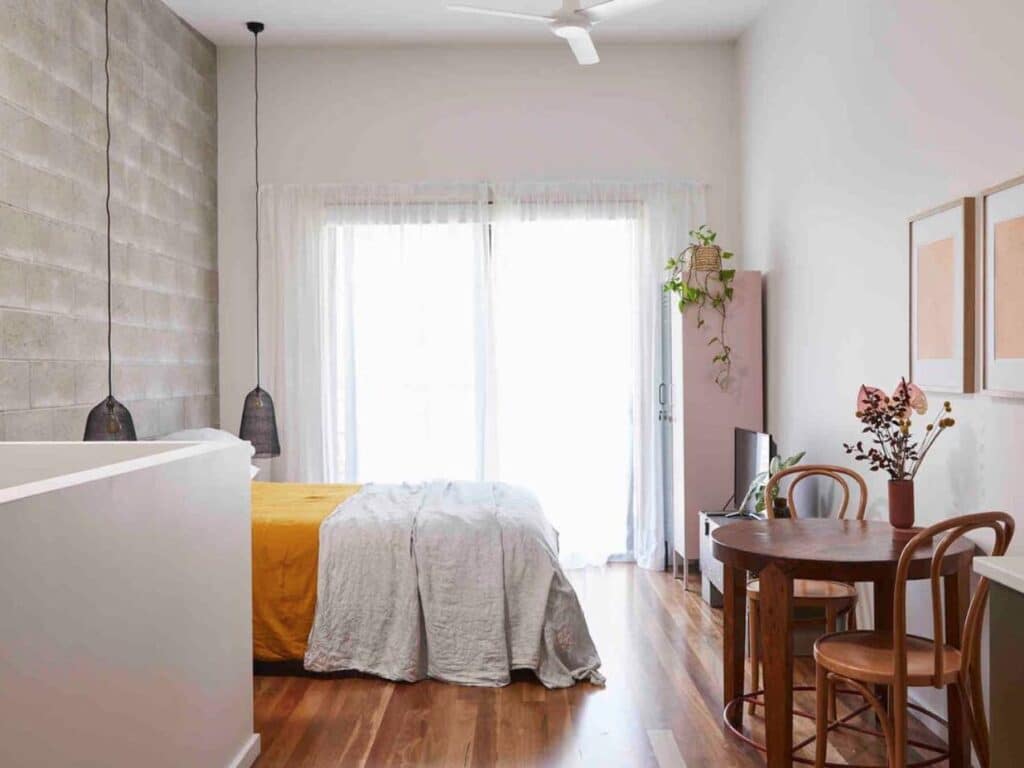 Located just three minutes from hotel Crystalbrook Byron, this holiday rental is an easy distance from all the main amenities.
It's renovated and styled just like any of the upmarket residences in the area and undeniably photographs beautifully, but it makes this list as it comes at a more accessible price point.
It's all the style without the pricetag.
Read more
Byron Bay is more than just an Airbnb town, however. If you want a stay that's more hotel than holiday house, we've got you covered: there's always The Atlantic Hotel in Byron Bay. Check out our review of The Atlantic Hotel.
Mia Steiber
Mia Steiber is an editor, journalist, strategist and SEO whizz. She's been a beauty writer, fashion journalist and finance writer for over a decade. In the past, she has written for brands like POPSUGAR, Cosmopolitan Australia, Gizmodo, Mamamia, The Daily Telegraph and Finder. You may recognise her face from her appearances on Sunrise and Channel 7 News where she's talked about all things fashion and beauty. She has a Bachelor's degree in journalism and certification in travel writing. A slashie through and through, Mia is currently the Digital Strategy Director at RUSSH Magazine and the Editor-in-Chief at finance site RateCity. She started Redaktör with her partner Luke so she could have her own space to share her years of expertise in beauty, fashion, travel and money - reviewing the best in luxury products and experiences. In her spare time, Mia is a collector of cats, a lover of skincare, a world traveller and a passionate gardener.