Paramount House Hotel, Sydney: an overnight review

Looking for a stylish and unique work/play stay in the heart of Sydney? Look no further than the Paramount House Hotel in Surry Hills.
Luke Hopewell is a journeyman travel writer. From wine-tasting in France to exploring the Arctic Circle and everywhere in-between, Luke has been there.

Got a question for the author? Email me.
Our take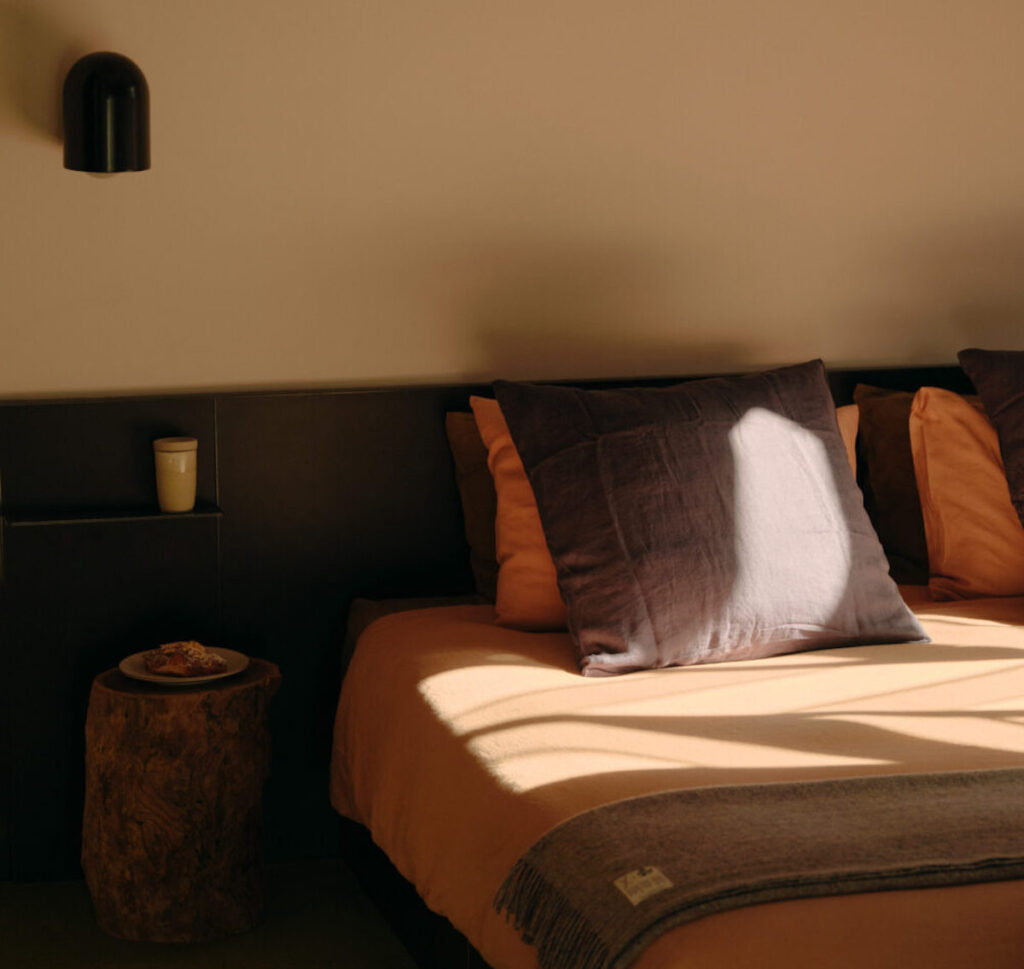 Located just a short five-minute walk from Central Station and a 15-minute stroll from Darling Harbour, the hotel is housed in a former film studio. 
The Melbourne architects who designed the hotel have done a fantastic job of creating a cool, industrial-chic atmosphere, with exposed brick and concrete in the rooms.
There's great food, fun wine and an unreal vibe to this place. We love it and it's the perfect spot for cool professionals of all ages to have a working holiday base for exploring glorious Sydney.
Location
Paramount House Hotel is on Sydney's Commonwealth Street. 
Located at the base of Surry Hills, it's in the heart of the hip Sydney bar and dining scene. 
You're close to all public transport with Central Station on your doorstep. And you're in walking distance of every 'must see' landmark Sydney has to offer.
Accommodation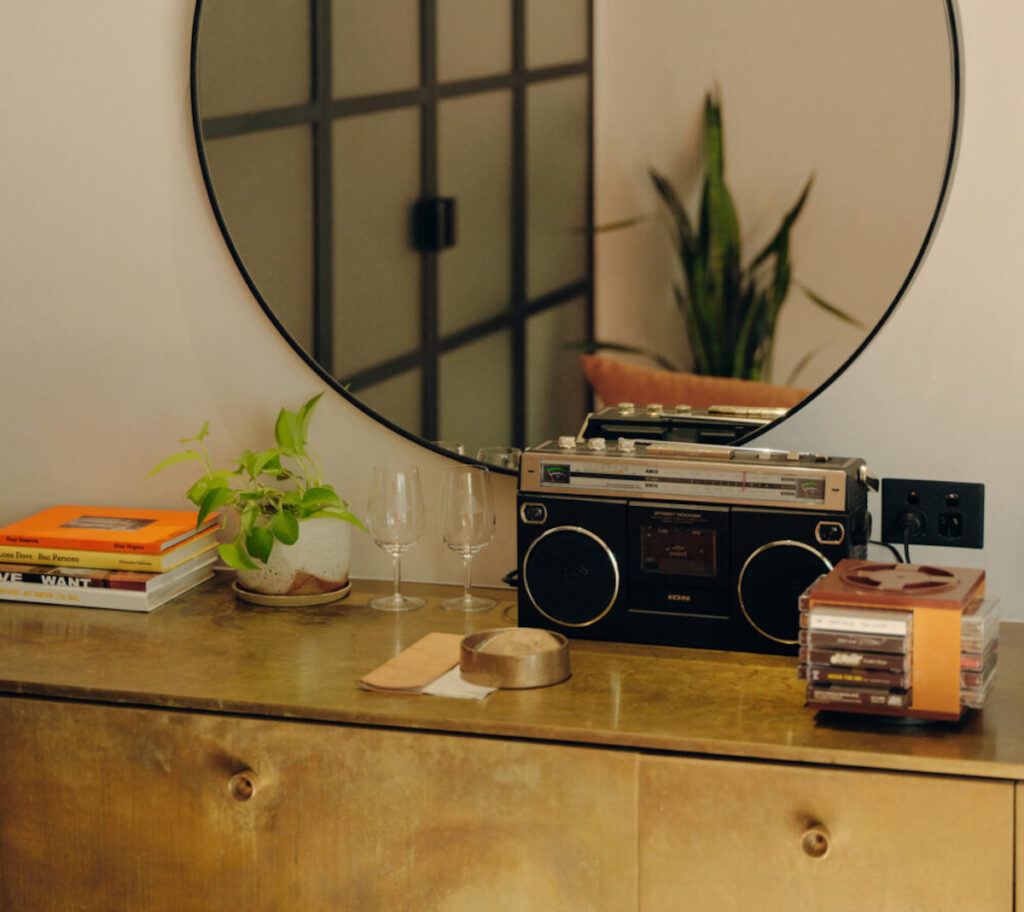 For this review, I stayed in the "Mack Daddy Suite". It features a larger sitting room, larger bathroom, and even an open air outdoor terrace.
Despite poured concrete on all four sides, the Mack Daddy Suite is warm thanks to glorious natural light, beautiful foliage and soft mid-century furnishings. 
The furniture and bedding features warm tones that really soften the space.
The Mack Daddy Suite I stayed in has a specially-upgraded minibar featuring gourmet meats from local institution LP's, Ocello cheeses and luxury bottled cocktails.
There's also a boombox and a great collection of cassettes to set the mood for your evening away.
The bathroom is decked out with Aesop products for that special pampered feel. And the shower packs its own quirk. It features brass pipes and fixtures above a wooden onset-style tub.
Wellness
It makes sense when you realise that the Paramount House Hotel is built on wellness. It makes it a perfect place to stay if you're a health nut looking for a home away from home.
A rooftop area includes a garden, and a gym offering free yoga, boxing and Pilates classes. 
Dining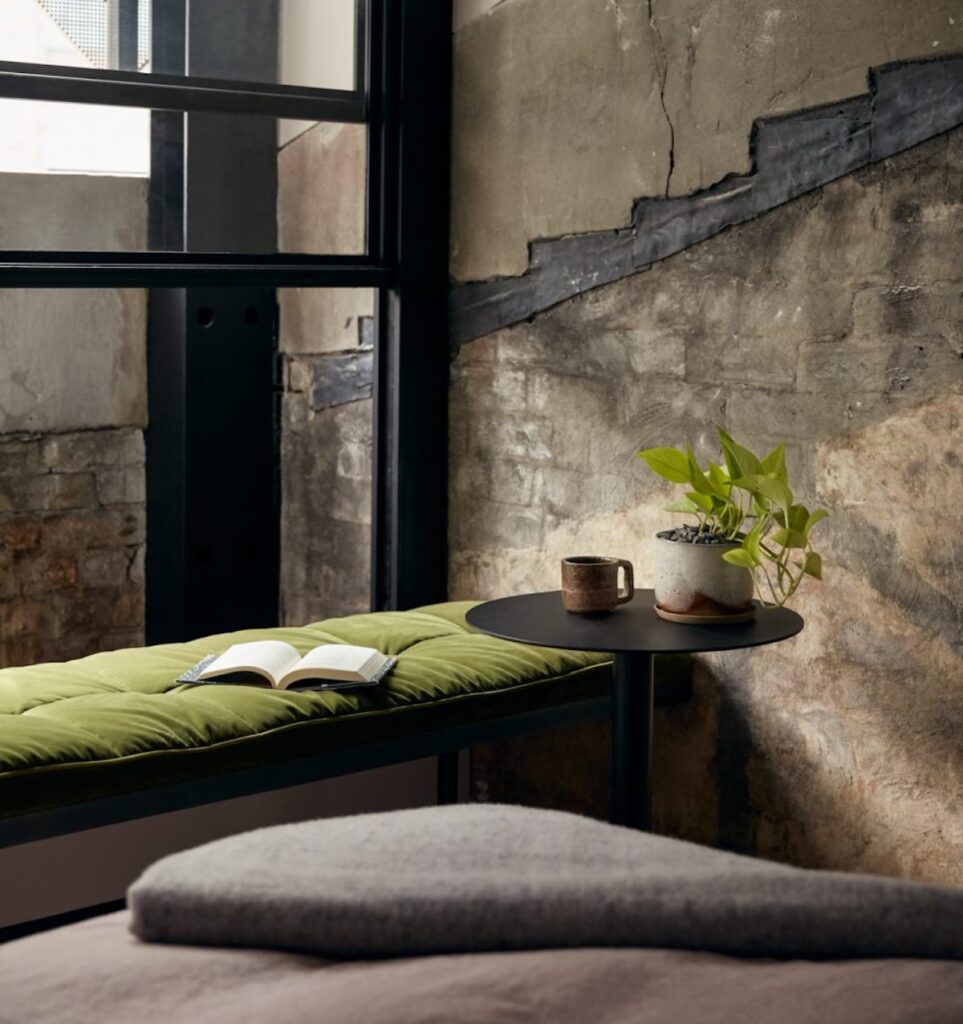 While room service is limited, the hotel has an agreement with Chin Chin, the gourmet Thai food joint located just across the street. The service is fast, convenient and absolutely delicious.
I had the wagyu beef pad see ew and accompanying green bean side.
The hotel also has an amazing wine list. I can recommend the Brave New Wine range which came in at a very reasonable $40 a bottle. Especially considering Vivino rates it in the top 10% of reds in the world.
The foyer also opens up into a glorious light-filled atrium cafe for breakfast every morning.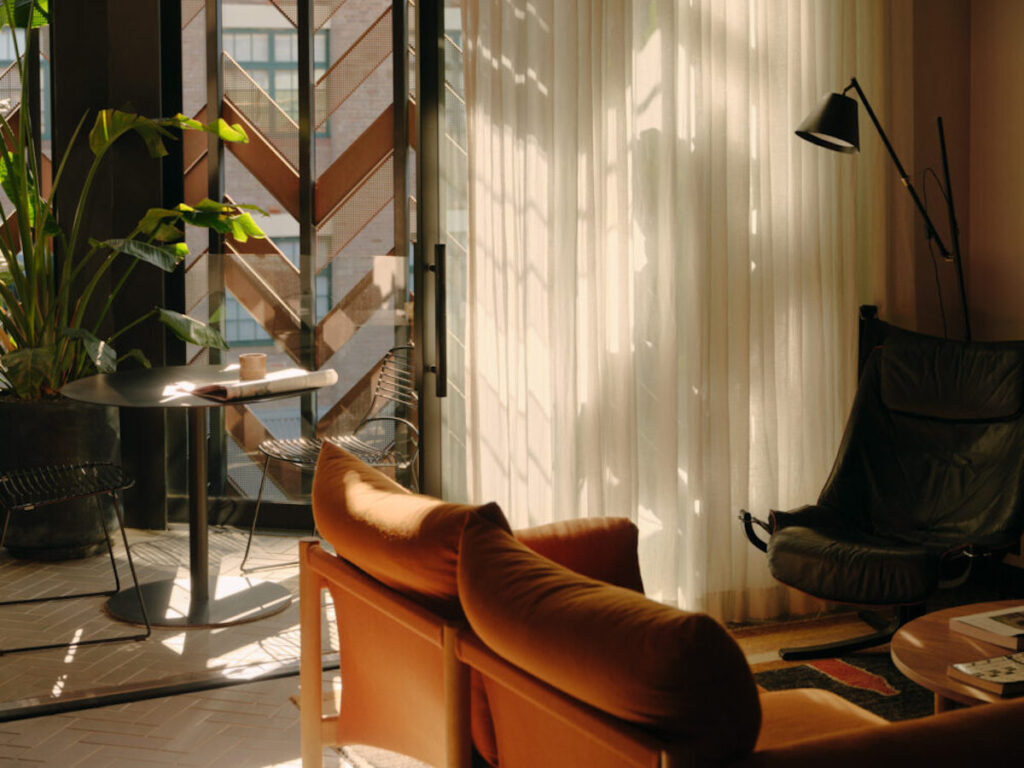 Paramount House Hotel also partners with other local institutions for great experiences. There's a bar, a bakery, a wine boutique, and the gorgeous Golden Age Cinema.
The bottom line
It's the perfect spot for professionals, this.
It's comfortable, fashionable and incredibly convenient for both work and play.
If you're someone who can work remotely, and looking to explore Sydney, Paramount House Hotel is the ideal work/life base.
It's perfect for keeping fit, eating well, exploring Sydney and R&R.
Read more
If you're looking to work remotely for a week outside of Sydney, you'll enjoy The Sunseeker, Byron Bay. Mia reviewed The Sunseeker after a week staying there and got a lot out of it. Check it out.
Luke Hopewell
Luke Hopewell is the editor and co-founder of Redaktör. He's previously been the Editor of Gizmodo, Founding Editor of Business Insider Australia, Editorial Lead for Twitter Australia and more.