Our '48 hours in' series are curated lists of what to see and do in regions that our editors have personally explored. Rather than the traditional exhaustive list of sights to see, we instead carefully pick out the best of what each region has to offer (and leave out the rest).
Just 1.5-2 hours from Sydney is Bowral, the jewel of the Southern Highlands region. This quaint town is home to lush boutiques, good food and even better wine. It's no surprise this is a favourite weekend destination for Sydneysiders, and a popular spot for vacation home owners.
The heart of Bowral is really one main street (Bong Bong Street) with several cross streets. But this doesn't mean there isn't plenty to see and do. It's hard to get through it all in one trip, which means there will still be lots for you to see for when you inevitably go back.
What to see
Tour the boutiques
A first stop for many visitors is Dirty Janes. It's a huge antique store that will pique the interest of even those who claim to hate antiques. In here you'll find everything from furniture, crockery and fashion to old cameras, binoculars and watches.
Green Lane is next to Dirty Janes. It's a short stretch of stores selling plants and homewares and well worth a stroll. Hot tip, the store right down the end has a glorious array of Trudon candles.
The Bespoke Letterpress store is a stationery lover's delight. It's housed in a beautiful heritage building and has a cafe attached.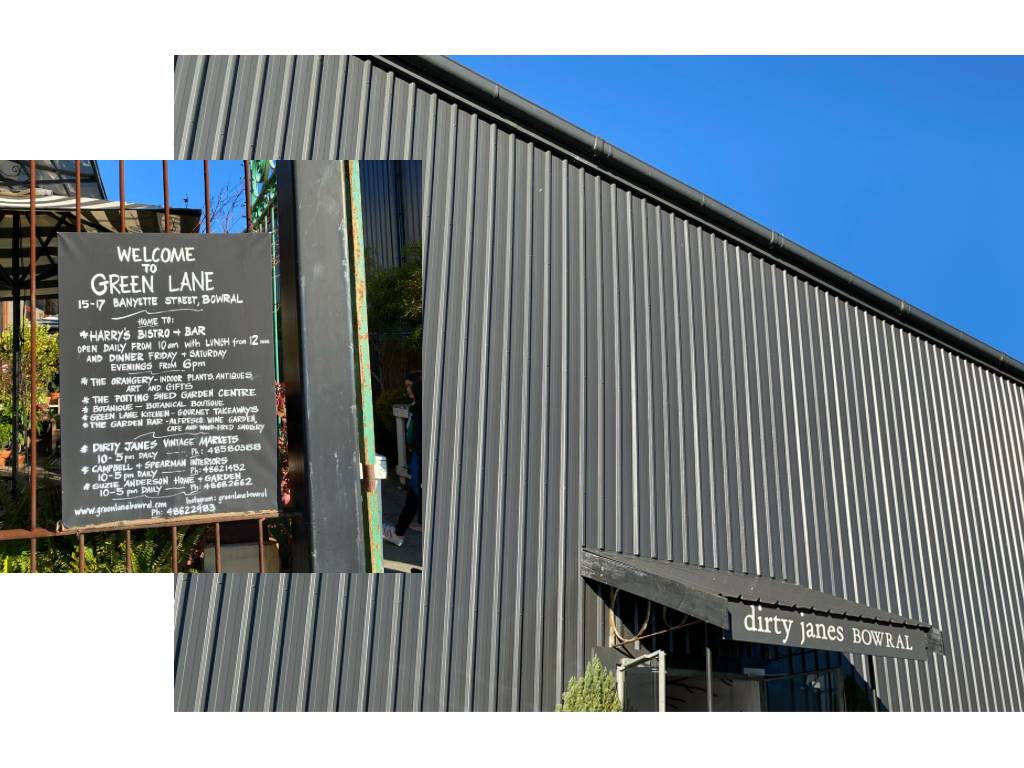 Explore the nearby towns
The nearby towns of Berrima and Mittagong are well worth a visit too. Berrima is lined with pretty boutiques and even a retro candy store called the Lolly Swagman (get it?). I particularly loved the Little Hand Stirred Jam Shop, which sells all manner of sauces and culinary delights. Berrima Village Pottery is also a must visit. You'll find the most unique pieces here.
As for Mittagong, this town is perfect for antiquing enthusiasts. The town plays host to a number of well-stocked treasure troves. On my last visit I found the most beautiful art deco sapphire ring.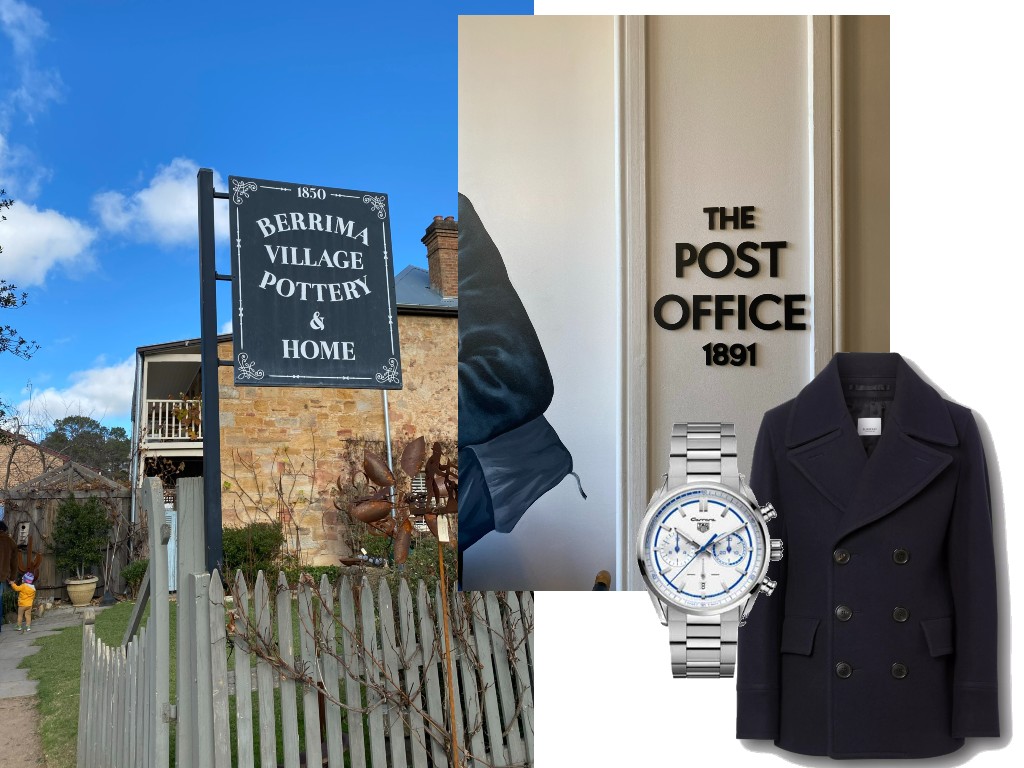 Visit the wineries
Of course, the main tourist attraction of the region is the Southern Highlands wineries. Australia is spoilt for amazing wine regions, so it's easy to be fussy. But in the humble opinion of this writer, this is the best wine region in NSW – owing to its cool climate varietals, both red and white.
Centennial Vineyards is a crowd pleaser, with a grand property, reasonable prices and easy going wines.
Bendooley Estate is likely the most scenic winery and a popular spot for weddings. Tastings here will want to be leisurely as they come with cheese and fruit to pair with the wine. Allow at least an hour, but 90 minutes is probably better. If you can, book the tasting table by the fireplace. It's magic.
Cherry Tree Hill is a quaint spot with extremely friendly service. They truly know their wines and are happy to share lots of detail. If it's still available, snag a bottle of The Wedding, one of their most renowned wines.
Tertini makes wines in the Italian style. I found them very dry and rather minerally, and while this isn't my preference, they're still very popular with Aussies. If you're one of them, add to your list.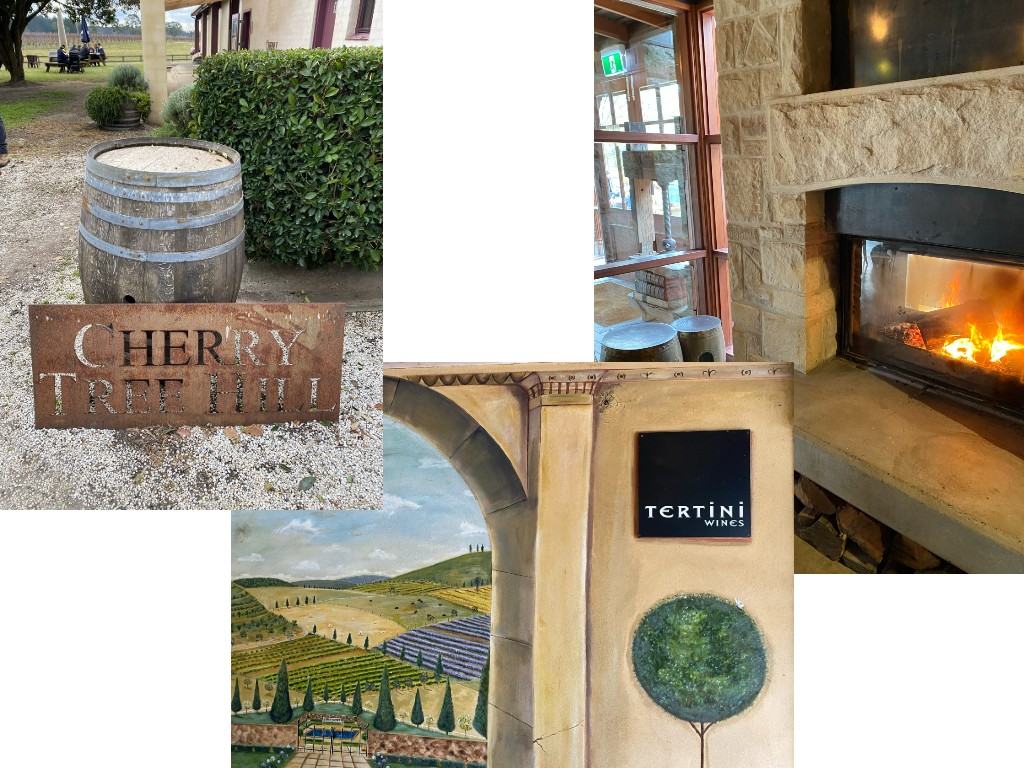 And if it's springtime…
In the spring the town's Corbett Gardens play host to the Tulip Festival which is a true feast for the eyes.
Where to eat
Make sure you come hungry…
Harry's on Green Lane is a beautiful, rustic bistro with provincial cuisine with French influences. A perfect spot for lunch or dinner. You will need a reservation.
The sister venue to Harry's is Plantation, a more casual affair that offers breakfast too. It's also one of the fanciest bodegas you'll come across. Be ready to leave with several bottles of wine; dried chilli pasta, and spice rubs.
The Press Shop Cafe does an amazing coffee and is perfect for an afternoon tea bite to eat.
The famed Gumnut Bakery has storefronts in Bowral and Berrima. Queues can be over an hour long so go early.
For a rustic, paddock-to-plate experience, Eschalot in Berrima is worth the drive.
The Post Office Cafe in Moss Vale is a picture perfect spot for breakfast enthusiasts.
Les Gourmandises is a French patisserie you won't want to miss – especially if you love creme brulee.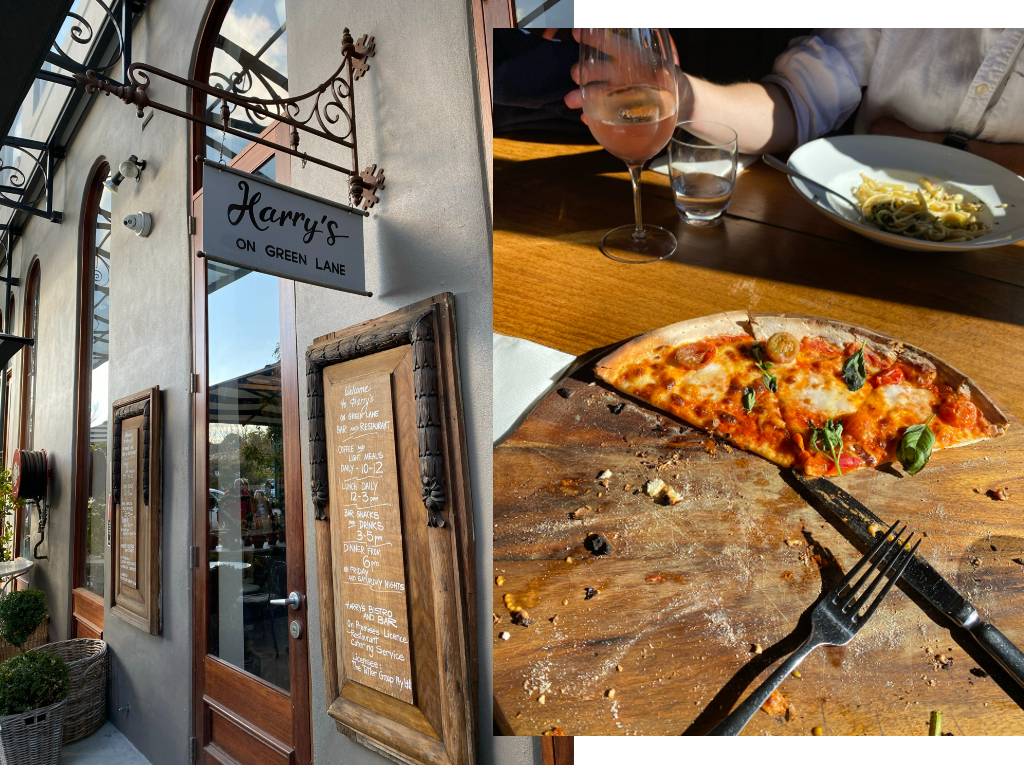 If you're already out there for a tasting, lunch or dinner in the Bendooley Estate Book Barn is a cosy affair. It's also home to one of the best margherita pizzas I've ever eaten.
And while I didn't personally visit Onesta Cucina, it has rave reviews from everyone. It's certainly on my list for when I next go back to the region.
Where to stay
Berida Hotel has all the right kinds of charm. The beautifully restored heritage property has a fabulous restaurant, a great breakfast offering, spacious rooms and a delightful guest lounge and bar equipped with a fireplace. The property also has an indoor pool.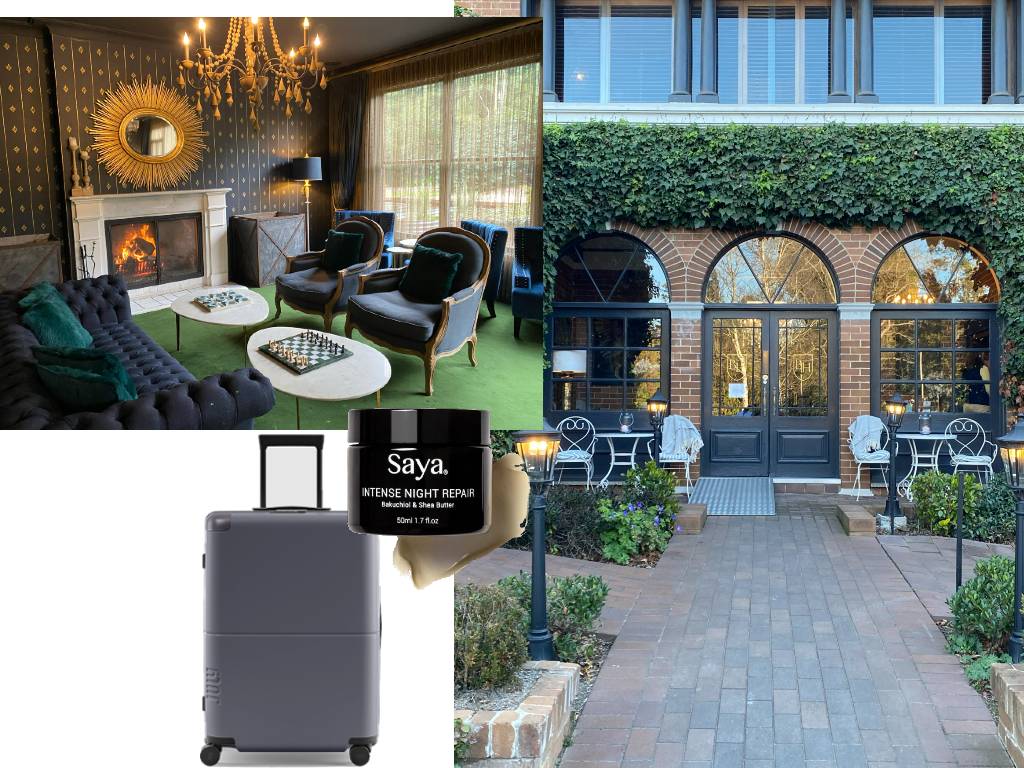 For all the old manor on a huge country estate vibes, try Milton Park Country House. Enjoy channelling your own slice Downton Abbey for the weekend.
Ever a sucker for a retro motel renovation, The Bowral Hotel is a more affordable option that still oozes character.
Peppers Craigieburn is another charming heritage hotel with lots of facilities, including a gold course.
Osbourn House is a new boutique hotel to the area. It's about 20 to 30 minutes outside of Bowral, but if you don't mind the drive, the experience is very luxurious.
And if you're not a hotel person, you're lucky that Bowral is abundant with stunning Airbnbs.
When to go
Anytime is a good time to visit Bowral, as each season has something to offer!
Springtime means the town's abundant tulips will be in full bloom and the region becomes a riot of colour.
Summer means you can take full advantage of the area's outdoor dining options – and there are many. There's nothing quite like sipping a cold wine at one of the outdoor cafe tables surrounded by Bowral foliage.
Autumn turns the region's deciduous trees into bursts of warm colour. It's the perfect time for leaf-peeping enthusiasts to tour the town.
Winter emphasises the comforts of this region. Toasting marshmallows over a wood fire while sipping a mulled wine is a special kind of comfort – and this is exactly what a Bowral winter is all about.
I personally visited both times in winter and it was very special.
What to bring
You'll need a car that can tackle one or two of region's the unpaved roads, typically leading to the wineries. Ideally one with enough boot space to carry all your wine purchases home. Something like the Polestar 2 would be perfect.
You'll be doing lots of walking so sneakers like Veja V-12 are a must. And if you're going in the cooler months, a puffer jacket or vest is advisable.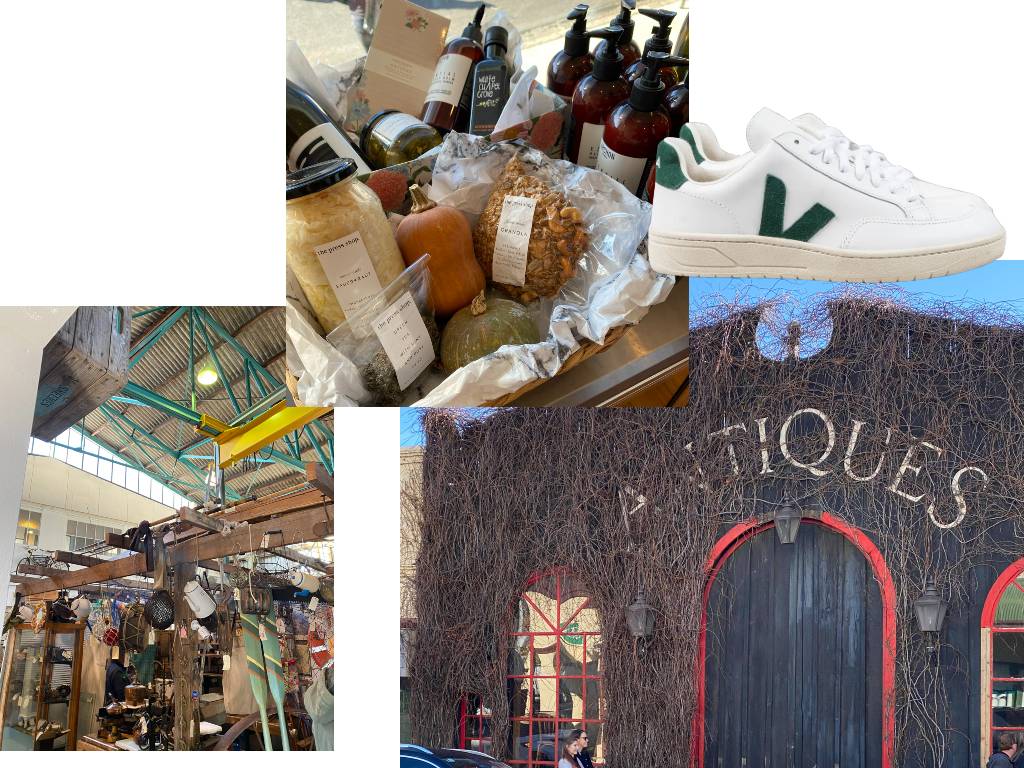 The Southern Highlands region has so many gorgeous shops that you'll probably come home with a few more purchases than you planned, so bring a bigger suitcase to fit them all. A weekender won't be big enough. I like the July Checked.
The dry air means you'll need a good moisturiser and a hydrating face mist won't go astray either. Saya Skin Intense Night Repair is perfect for thirsty skin.
And if you plan on visiting Bowral's finer restaurants, bring some dressier clothes. A pea coat like this Navy iteration from Burberry and dressy watch like the Tag Heuer Carrera X Porsche will never go astray.
---
You might also like our guide to 48 hours in Orange, NSW.
Mia Steiber
Mia Steiber is an editor, journalist, strategist and SEO whizz. She's been a beauty writer, fashion journalist and finance writer for over a decade. In the past, she has written for brands like POPSUGAR, Cosmopolitan Australia, Gizmodo, Mamamia, The Daily Telegraph and Finder. You may recognise her face from her appearances on Sunrise and Channel 7 News where she's talked about all things fashion and beauty. She has a Bachelor's degree in journalism and certification in travel writing. A slashie through and through, Mia is currently the Digital Strategy Director at RUSSH Magazine and the Editor-in-Chief at finance site RateCity. She started Redaktör with her partner Luke so she could have her own space to share her years of expertise in beauty, fashion, travel and money - reviewing the best in luxury products and experiences. In her spare time, Mia is a collector of cats, a lover of skincare, a world traveller and a passionate gardener.