Our '48 hours in' series are curated lists of what to see and do in regions that our editors have personally explored. Rather than the traditional exhaustive list of sights to see, we instead carefully pick out the best of what each region has to offer (and leave out the rest).
This town of roughly 40,000 people in the Central Tablelands of New South Wales is the picture of country town charm. It's unique real-estate, with perfectly preserved period features, and reputation for first-class food and wine places Orange as one of the most sought after regional towns in Australia.
What to see
Visit the wineries
The main attraction of Orange of course is its wineries. Orange is a rather unique wine region, particularly for Australia. It has a cooler climate and high altitude, allowing for the growth of varietals that you won't see in The Hunter Valley or McClaren Vale. Expect lots of whites, even ones that are harder to find in Australia like gewurztraminer and riesling. But for red drinkers, you'll still find a healthy serve of pinot noir.
Head to Ross Hill if you want it all – a stunning property, award-winning wines, cooking classes and events. Ross Hill is carbon neutral too.
Stop off at Heifer Station if you love a bit of hipster quirk with your tasting. The outdoor area is a great place to relax for an hour or two.
For those keen on the science, it has to be De Sallis. Run by a microbiologist, you'll get a full rundown on the specifics of fermentations. The views are great too.
Visit Mortimers if you want a relaxed tasting in the sun with some award winning wines.
Try Montoro if you need a break from the whites – This winery is shiraz only. Make sure to bring a box, you'll want to buy more than a few.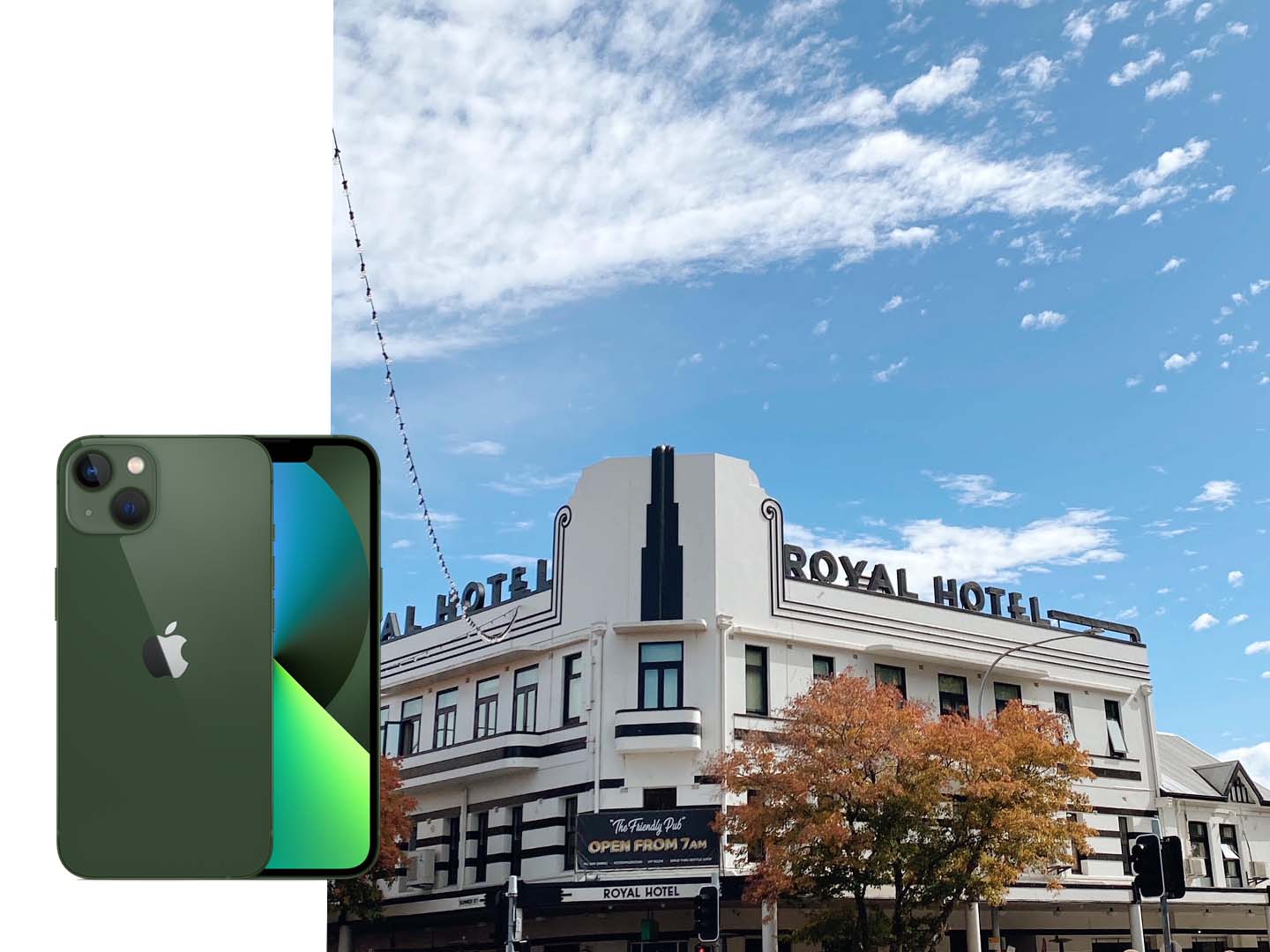 \Browse the stores and streets
It's not just wines though, the main town is full of boutiques and antique stores. Well worth a look. The Orange Regional Gallery is perfect for soaking up culture.
And if you're a real estate lover, make sure to strolls the streets. Especially Byng Street. You won't find well-preserved period homes like this anywhere else!
Explore the surrounding nature
And for those that prefer the outdoors, definitely visit the Botanic Gardens. Or head out to hike around Federal Falls, especially after a big rainfall.
Where to eat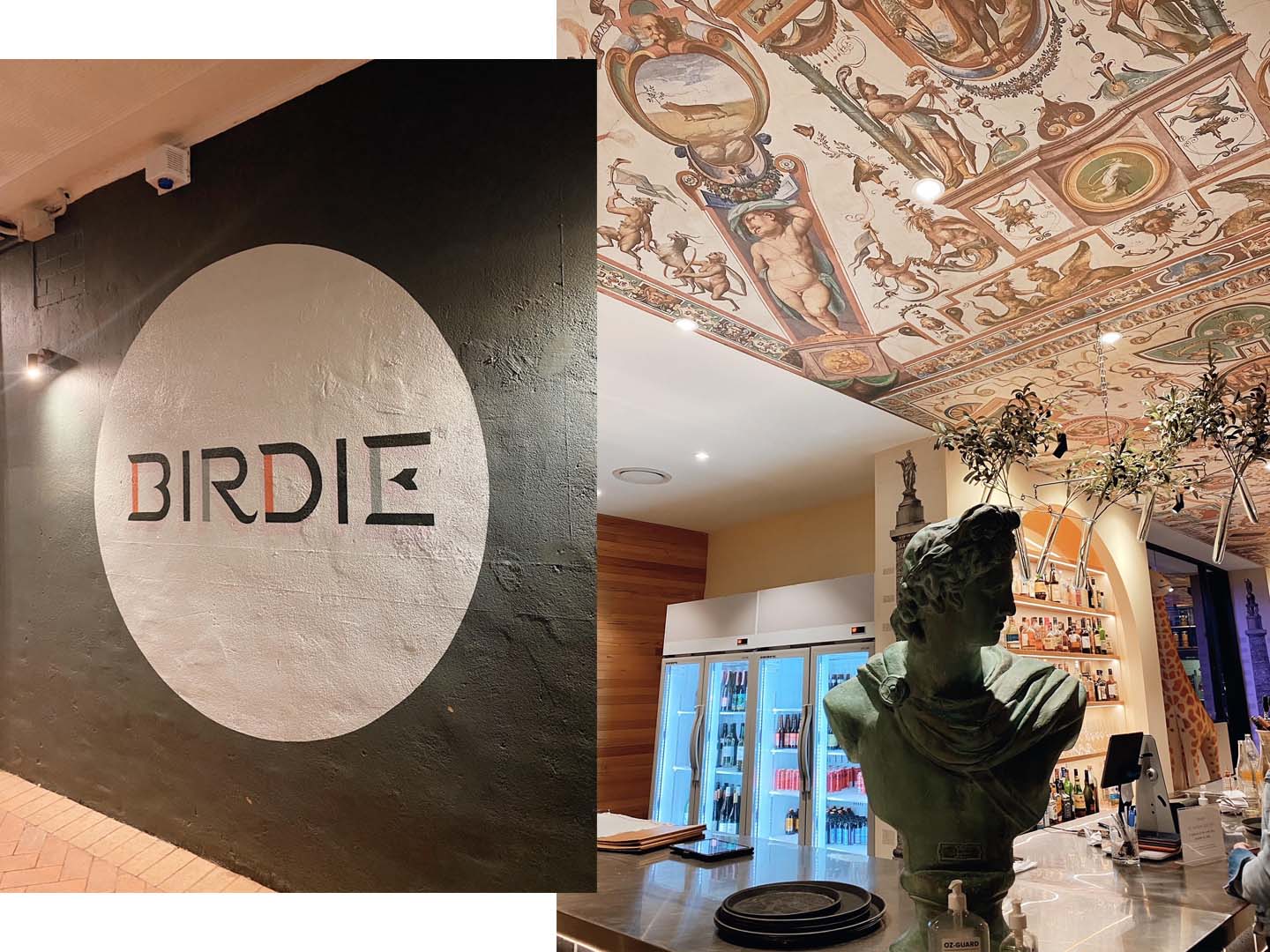 Lolli Redini is Orange's famed hatted restaurant. Eat here if you want multiple courses and a fine dining experience.
Birdie is by the same owners as Lolli Redini but with a more casual dining style. Great for those craving crowd-favourite, hearty meals.
Charred if you love a set tasting menu. This one is an AGFG winner.
Avido is perfect if you're in the mood for pizza a la Napoli.
Sweet Sour Salt serves delicious modern Asian cuisine in a friendly setting.
If you're up for a unique cultural experience, Antica Australis is worth the drive out of town. It serves central Italian-style dishes and has loads of critical accolades.
Or if you just feel like a good schnitzel, try the Lord Anson pub.
See Also

Where to stay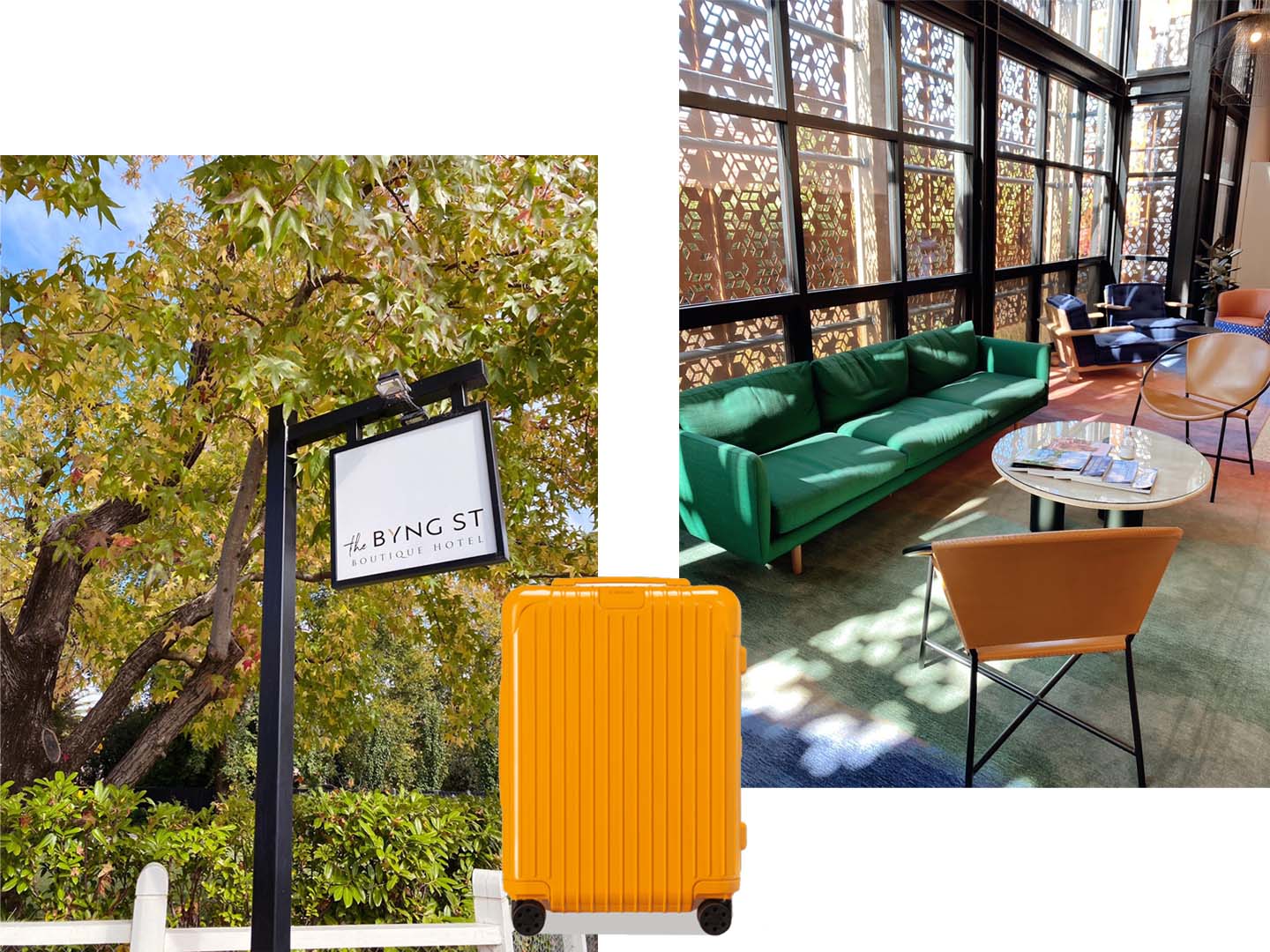 The Byng Street Hotel is a cosy locale that's just a five minute walk from the centre of town. Enjoy large rooms and a fireplace in the lounge.
De Russie Boutique Hotel has a traditional interior aesthetic and old school glamour. Again, just a five minute walk from town.
If you need something with a kitchenette and in a more accessible price point, try the Quest.
When to visit
Anytime is a good time to visit Orange, but autumn (March-May) is a particularly special time to come. Orange is full of deciduous trees that turn orange and red during this time, and it's especially pretty. Also, April plays host to Orange Food & Wine week, which sets the town alight with markets, entertainment and special events.
What to bring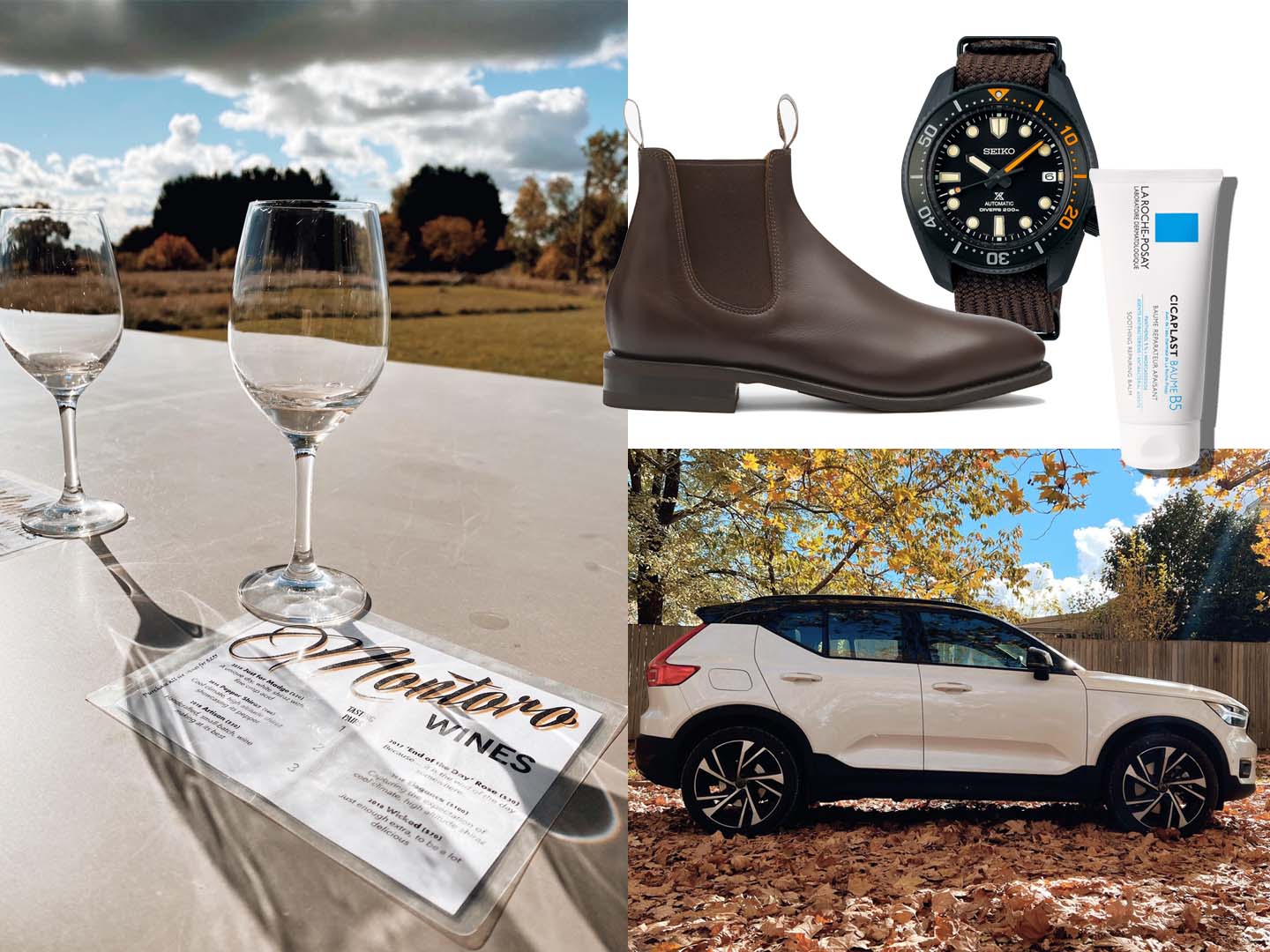 You'll want a cosy jumper or two like this forest green piece from COS. If you can get am SUV for the weekend, do try. Many of the vineyards and roads in the area are unsealed or precarious. The Volvo XC40 Hybrid is an environmentally-friendly choice. With that in mind, you'll also need a sturdy pair of boots. R.M. Williams are a classic, forever-favourite for trudging through the vines.
Of course, a watch helps to keep track of your wine tasting time table. The Seiko Prospex fits the vibe of the weekend. A good camera is important to capture the beauty of the region. The iPhone 13 camera's increased functionality does the trick. Don't forget a good face cream. Orange is cool, dry and high altitude so a tube or two of Cicaplast was an essential to avoid cracked skin. And obviously a weekender suitcase to carry it all. Rimowa's essential cabin bag fits the bill here.
Read more
If you like wine tasting, you might also like our guide to the best wineries in Rutherglen or our 2-day Hunter Valley itinerary.
Mia Steiber
Mia Steiber is an editor, journalist, strategist and SEO whizz. She's been a beauty writer, fashion journalist and finance writer for over a decade. In the past, she has written for brands like POPSUGAR, Cosmopolitan Australia, Gizmodo, Mamamia, The Daily Telegraph and Finder. You may recognise her face from her appearances on Sunrise and Channel 7 News where she's talked about all things fashion and beauty. She has a Bachelor's degree in journalism and certification in travel writing. A slashie through and through, Mia is currently the Digital Strategy Director at RUSSH Magazine and the Editor-in-Chief at finance site RateCity. She started Redaktör with her partner Luke so she could have her own space to share her years of expertise in beauty, fashion, travel and money - reviewing the best in luxury products and experiences. In her spare time, Mia is a collector of cats, a lover of skincare, a world traveller and a passionate gardener.