New Rolex Models 2023: everything you need to know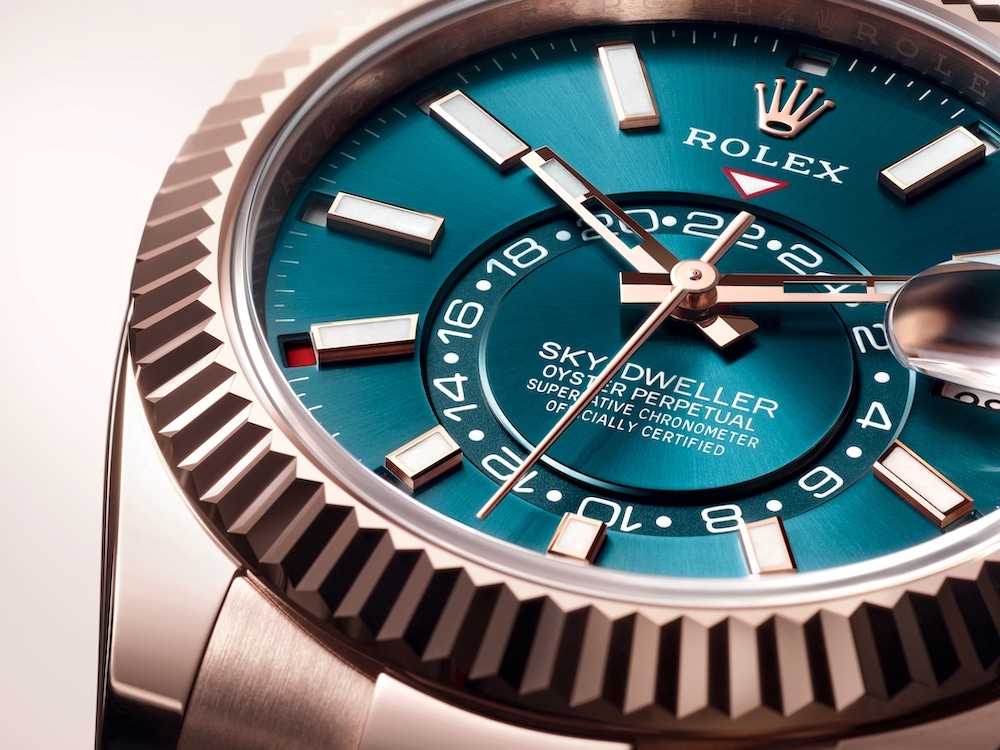 Rolex has knocked it out of the park in 2023. All the new models just announced from Geneva have knocked our socks off. Here are all the new Rolex models for 2023. 
It's watches that make Luke Hopewell tick. He's been a watch writer for five years and a tech writer for 10 before that.

Got a question for the author? Email me.
When does Rolex announce new models 2023?
Rolex typically announces new watches in March or April every year. 
Rolex does sometimes announce new models outside of this window, but it's typical to see a lot of models at once in March/April.
The bulk of annual Rolex announcements come during the watch industry's annual trade show: Watches and Wonders. 
This year's Watches and Wonders was (as usual) held in Geneva in March 2023.
Rolex announced its new 2023 models on March 27, 2023. Compare that to the announcement's I covered in 2022 from Geneva and you notice that the dates are just days apart.
Here are all the new Rolex models (2023), and what makes them special.
Rolex Daytona: a 60th Anniversary special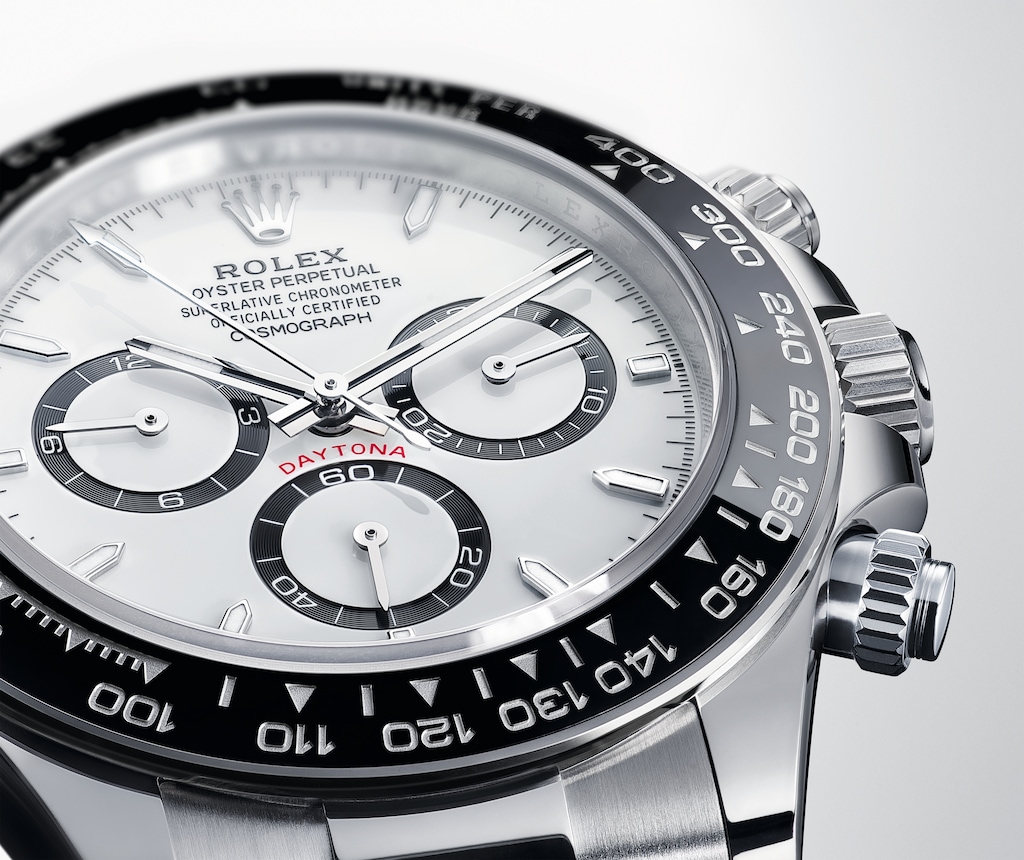 It's the 60th anniversary of the Daytona, and Rolex is marking it in style.
The 2023 Rolex Daytona collection is visually similar to models of the past on its face. But look a little deeper and you notice it finally has a transparent case back: the first time we've seen one on a Daytona.
I love a transparent case back. It's harder to engrave, certainly, but I find that it's a great way to appreciate everything that's happening in your timepiece.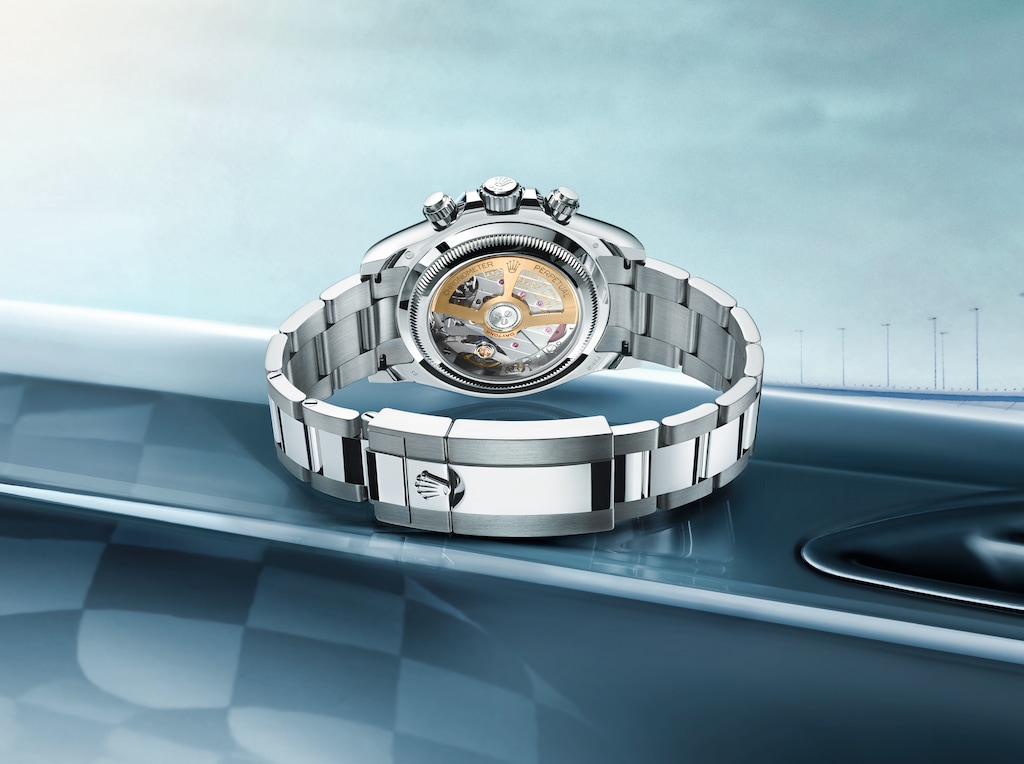 Peer inside the transparent case back of the 2023 Daytona and you find the 4131 movement doing its work. It's offset by the new oscillating weight which is also highly visible. In the 950 platinum model, the oscillating weight is furnished from 18ct yellow gold.
The pursuit of perfection is an ongoing journey for Rolex. It's a continued reminder that the Daytona is an icon beyond its racing heritage. 
Rolex Perpetual 1908: a brand new family member
Back from the vaults, Rolex has made a brand new watch for 2023 called the Perpetual 1908.
The Rolex 1908 is a spiritual successor to its first watches. The '1908' moniker harks back to when Rolex first registered its trademark in Switzerland. 
Its shape and design pay homage to Rolex's watchmaking heritage, with faceted hour markers, a domed and finely fluted bezel, and delicately shaped hands that produce a scintillating interplay between light and shadow.
The 1908 is available in 18 ct yellow or white gold, with an intense black or white dial, and features a slim case that distinguishes it from other Rolex watches. 
Like the new Daytona, the 1908 features a transparent case back for a new perspective on a classic watch.
The calibre 7140, with small seconds, is certified as a Superlative Chronometer and features the Rolex Côtes de Genève decoration and a cut-out oscillating weight in 18 ct yellow gold.
Mounted on an alligator leather strap with a green lining and equipped with the new Dualclasp, the 1908 is an instant classic. 
Rolex Oyster Perpetual: the new Bubble dial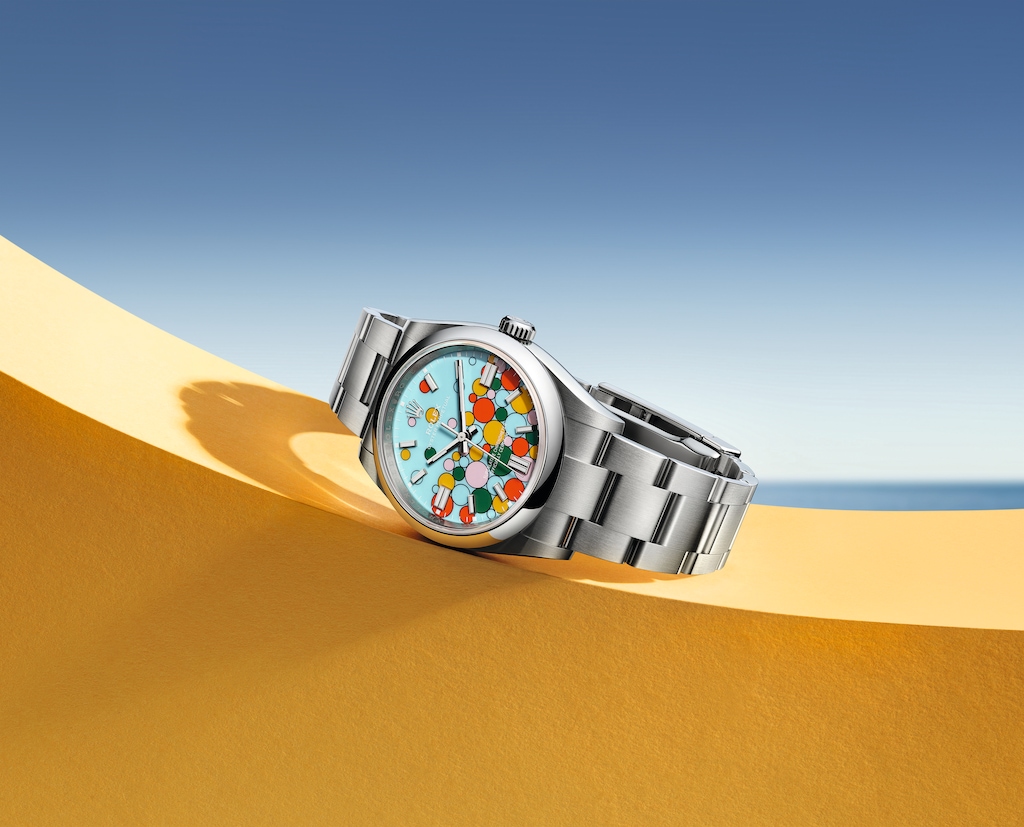 Rolex is serious about watches. That's what makes the new Rolex Oyster Perpetual 2023 so good.
I have been watching the fun creep into Rolex in recent years, and this year contains a big swing.
The dial is hued almost a Tiffany Blue, and features multi-coloured bubbles all over it! Rolex calls it a "marvel of colour", and I agree.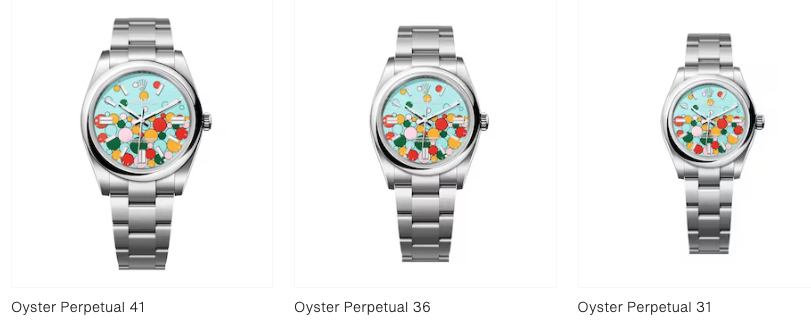 The new dial design will come in the 31mm, 36mm and 41mm versions so everyone can get in on the fun.
Rolex DayDate: The new Presidential Rolex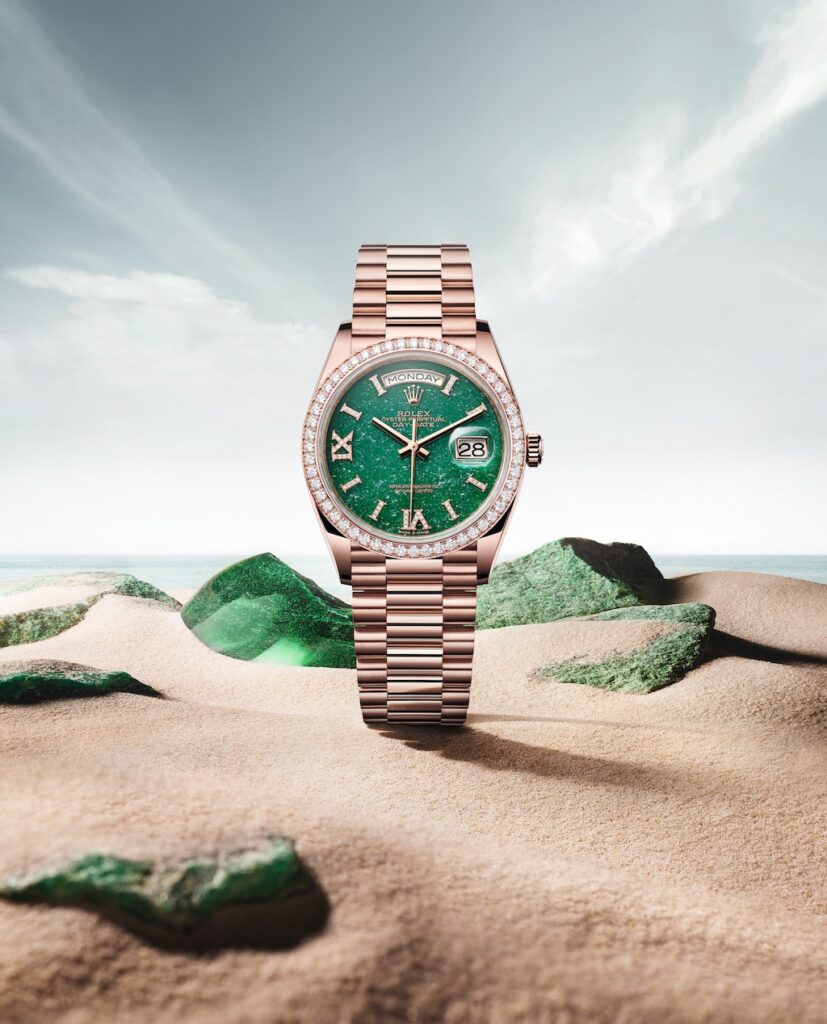 The ever-glamorous Presidential Rolex is also getting in on the fun, with a new playful version, much like the Oyster Perpetual above.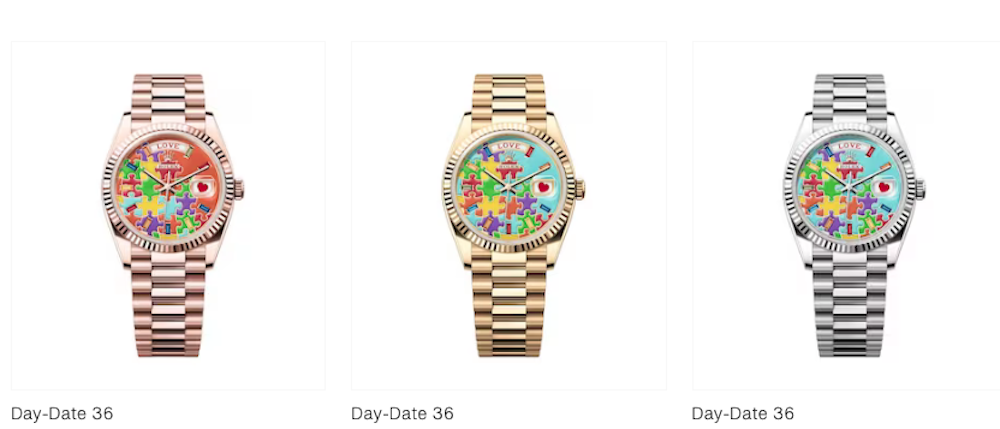 Everyday you are greeted by a new 'emotion' in the day window at 12 o'clock, and a cute emoji in the 3 o'clock numeral window.
The dial design alludes to the idea that life is like a puzzle, and the champlevé enamelling technique used to create it results in a colorful and intricate work of art. 
The design reflects the many facets of our lives and the key moments that we piece together each day.
But of course, if you prefer a little more shimmer and a bit less play, there is another new 36mm DayDate for 2023.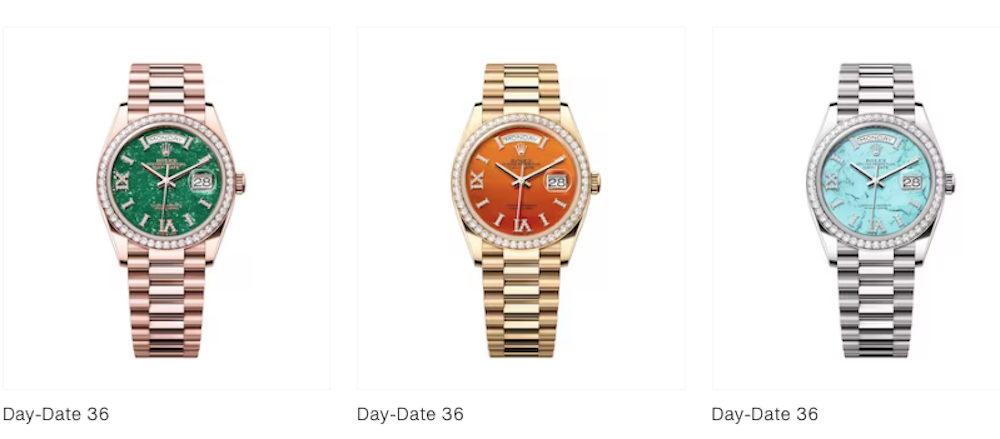 Designed to evoke the shimmering greens of the Mediterranean Coast in summer, the other new 2023 DayDate is a sight to behold.
Each watch face is a unique work of art, with green aventurine, carnelian, and turquoise paired with 18 ct Everose, yellow, and white gold respectively. 
Decorative stones showcase their distinctive traits only after being crafted, and are then finished with meticulous attention to detail to satisfy the brand's exacting quality requirements. 
Rolex Explorer: a new 40mm case model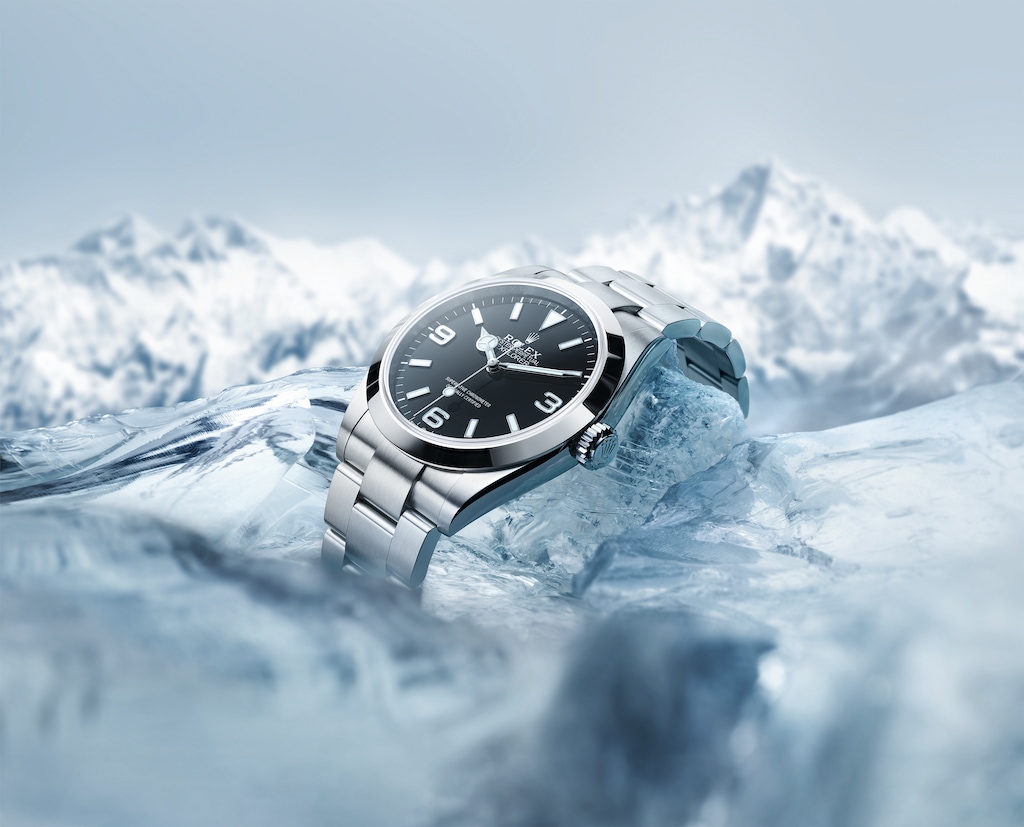 The Explorer is Rolex's big watch for big adventures. For 2023, Rolex has resized it to 40mm for even more practical exploring.
The new Explorer 40 is made from Oystersteel, a Rolex-specific alloy known for its robustness and resistance to corrosion. 
With satin finishes on the middle case, bracelet, and clasp, and polished flanks on the case, this watch offers enhanced legibility and understated elegance. 
It also features a comfortable Oyster bracelet with an Oysterlock clasp and Easylink comfort extension link.
Rolex GMT Master II: new gold versions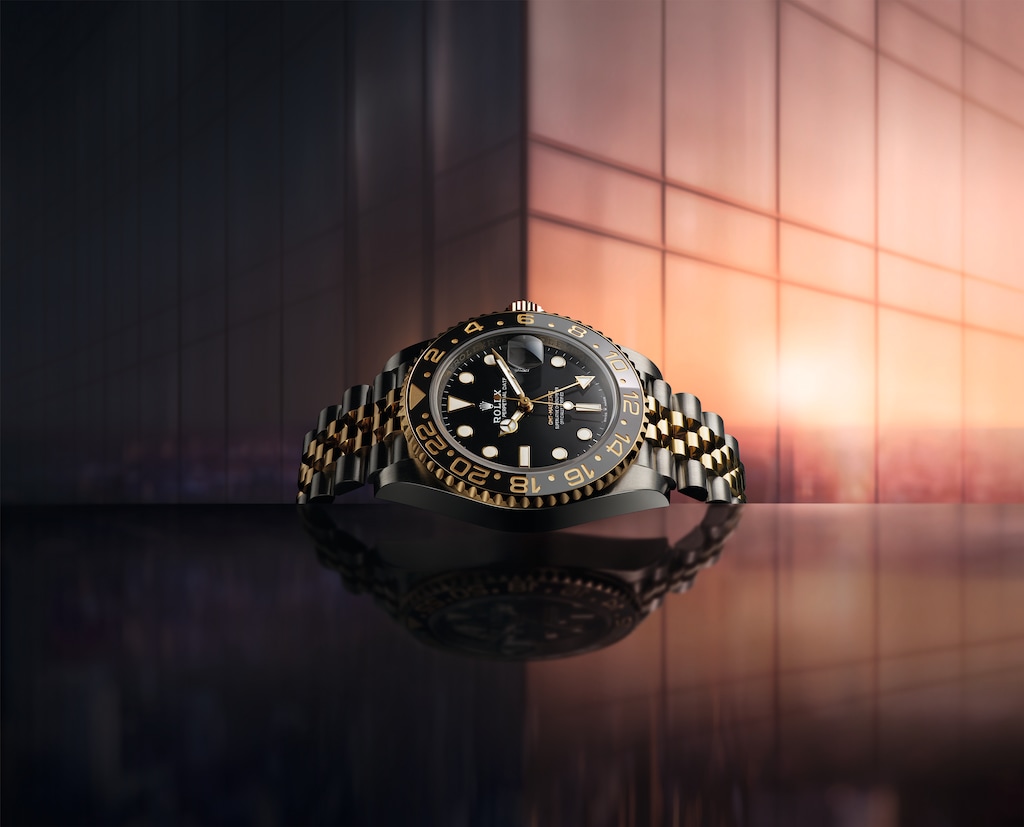 You know it, you love it, and so does everyone else. The GMT Master is one of the greatest reference watches ever made.
In 2023, it's going full contrast with a rich brown and gold model: one in yellow Rolesor and the other in 18 ct yellow gold. 
Both watches feature a Cerachrom bezel insert in a new grey and black ceramic colour combination, which is a testament to the watch's high-quality craftsmanship. 
The watch's gleaming Jubilee bracelet and the two-colour bezel, which represents the path of the sun and the alternation of day and night, make for a stunning contrast. 
The watch also features a black lacquer dial and a 24-hour hand in 18 ct yellow gold, which displays the time in a second time zone and reminds us of our connection to the world.
Rolex Yacht Master 42: new titanium model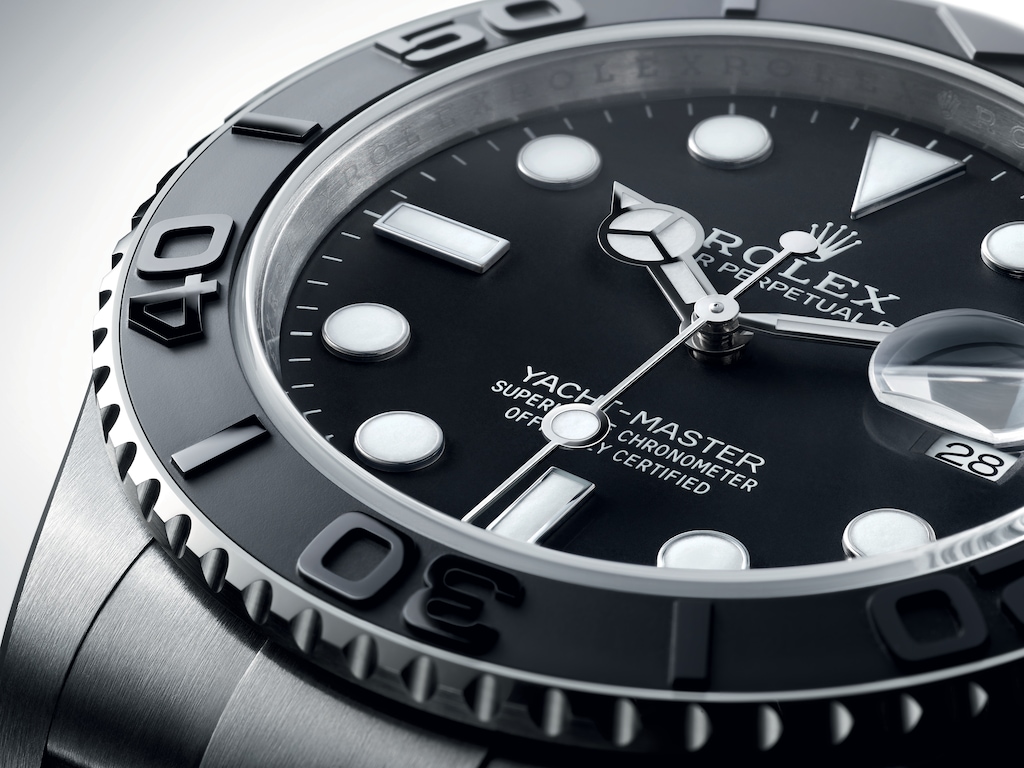 Racing boaters know that every ounce counts when you're looking to beat the competition. Rolex does too: the new Yacht Master 42 for 2023 is now in ultra-light and robust RLX titanium.
Rolex says the new RLX titanium used for the Oyster case and bracelet is "a particularly lightweight alloy with excellent corrosion-resistance properties and high mechanical strength".
On the dial you'll find a more subtle texture than Yacht Masters of years past. The signature gunmetal grey colour palette is still present, however.
Rolex Sky Dweller: big boy's toys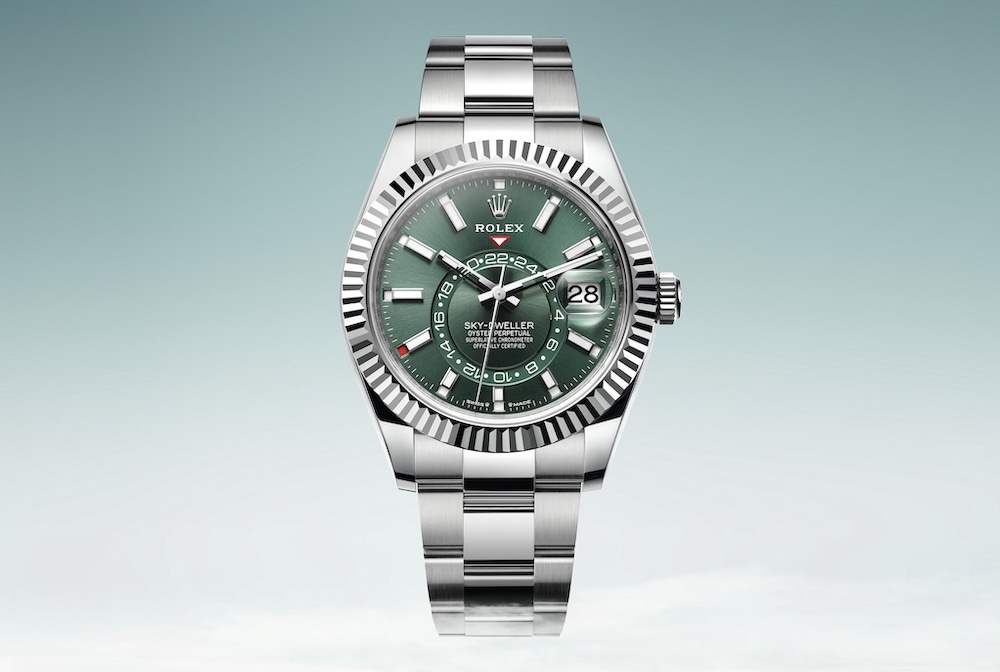 It's the ultimate adventure and travel watch in one. If you're wearing a Sky Dweller, you're wearing it right into the invite-only Qantas Chairman's Lounge.
The new model is for the full-time adventurer who never wants to take the Sky Dweller off.
There's a new Oysterflex case and quality-of-life improvements that make it the CEO's new daily driver.
When are new Rolex models released?
Typically, Rolex likes to filter models down to Authorised Dealers over the months following Watches and Wonders.
As Rolex runs a dealer network, prices will typically deviate from the retail RRPs you see on Rolex's website.
Read more
Want to see how the new Rolex models 2023 differ from 2022? Check out my coverage from last year's Watches and Wonders in Geneva to compare.
Luke Hopewell
Luke Hopewell is the editor and co-founder of Redaktör. He's previously been the Editor of Gizmodo, Founding Editor of Business Insider Australia, Editorial Lead for Twitter Australia and more.