Samsung Freestyle portable projector: everything you need to know

Samsung has an awesome new portable projector announced at CES. Here's everything you need to know about the Samsung Freestyle portable projector.
Take one look at the Samsung Freestyle and you could be forgiven for thinking that it might just be the best portable projector out there for 2022.
Samsung Freestyle projector: what is it?
There are portable projectors, and then there's the Samsung Freestyle.
It's a tiny little gadget that weighs just 830 grams. And it acts as everything from a smart portable projector to a smart speaker, right through to an ambient light.
If you place the Freestyle at least 2.7 metres (8.8 feet) from the wall, you'll get a 100-inch screen image. Pretty impressive from such a tiny gadget.
Obviously, the quality of your picture is going to depend on the quality of the source content you're streaming through the Freestyle, so it's tough to pin down an exact resolution.
Interestingly, the design of the Freestyle also allows the projector to automatically focus, level and adapt the image to adjust to any surface. Perfect if you want to project onto a wall, roof or surface other than a traditional screen.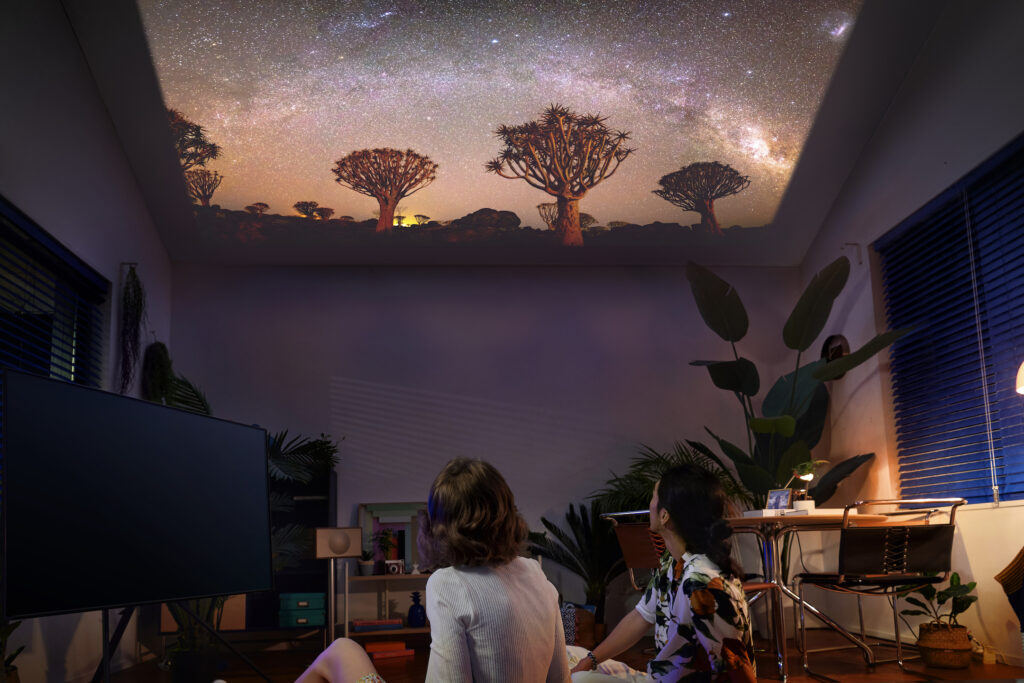 Sound is handled by the built-in speakers which Samsung says will give you an "immersive, 360-experience" with "deep bass". We'll see when we try it out.
The Freestyle is powered by a mains plug, but if you're on the go and fancy a portable show, you can also use a USB-PD power bank. Samsung says that as long as it's a 50W/20V output or above, it's good to go on the road. Movie night in the backyard just got way cooler.
Speaking of cool, the Freestyle also has a translucent lens cap. Paired with Samsung's Ambient Mode tech that we've seen on TVs like The Frame, it can create its own virtual, go-anywhere light show. 
The software on the Freestyle borrows other stuff from Samsung's Tizen TV operating system, as well as HDR10 picture support and smart speaker compatibility. 
Samsung Freestyle Projector: release date and price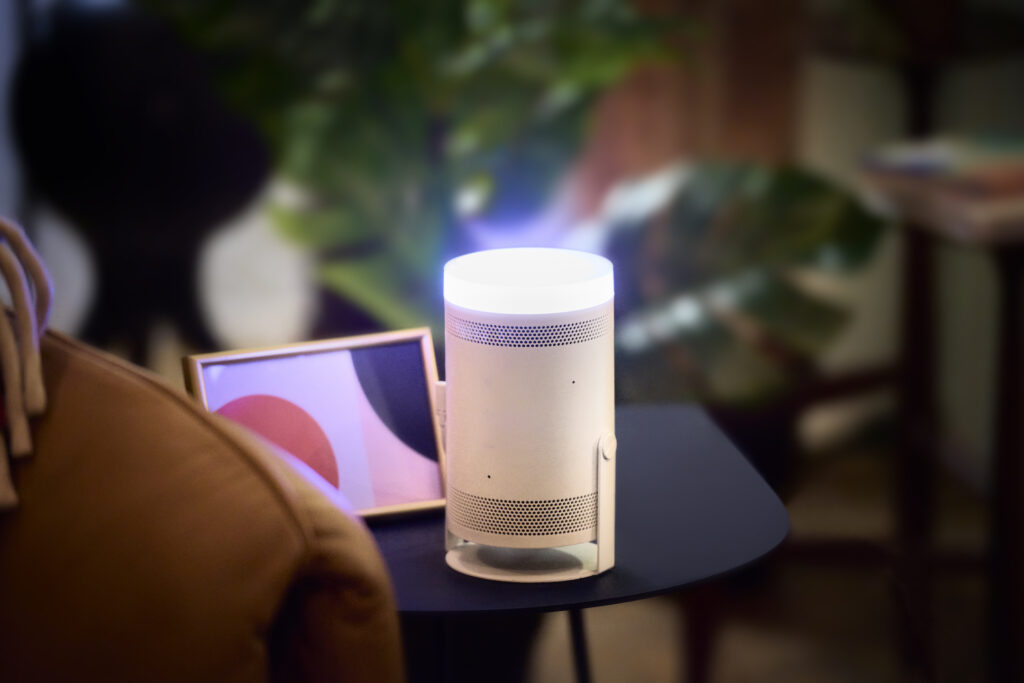 The Freestyle projector – announced at CES 2022 – will be available for pre-order online from January 17. 
Presumably if it's for pre-sale January 17, you can probably expect it on your doorstep some time in early February.
The Freestyle will cost AUD$1295 / USD$899.
Luke Hopewell
Luke Hopewell is the editor and co-founder of Redaktör. He's previously been the Editor of Gizmodo, Founding Editor of Business Insider Australia, Editorial Lead for Twitter Australia and more.