MG HS Essence (2020) SUV Review: More car for your money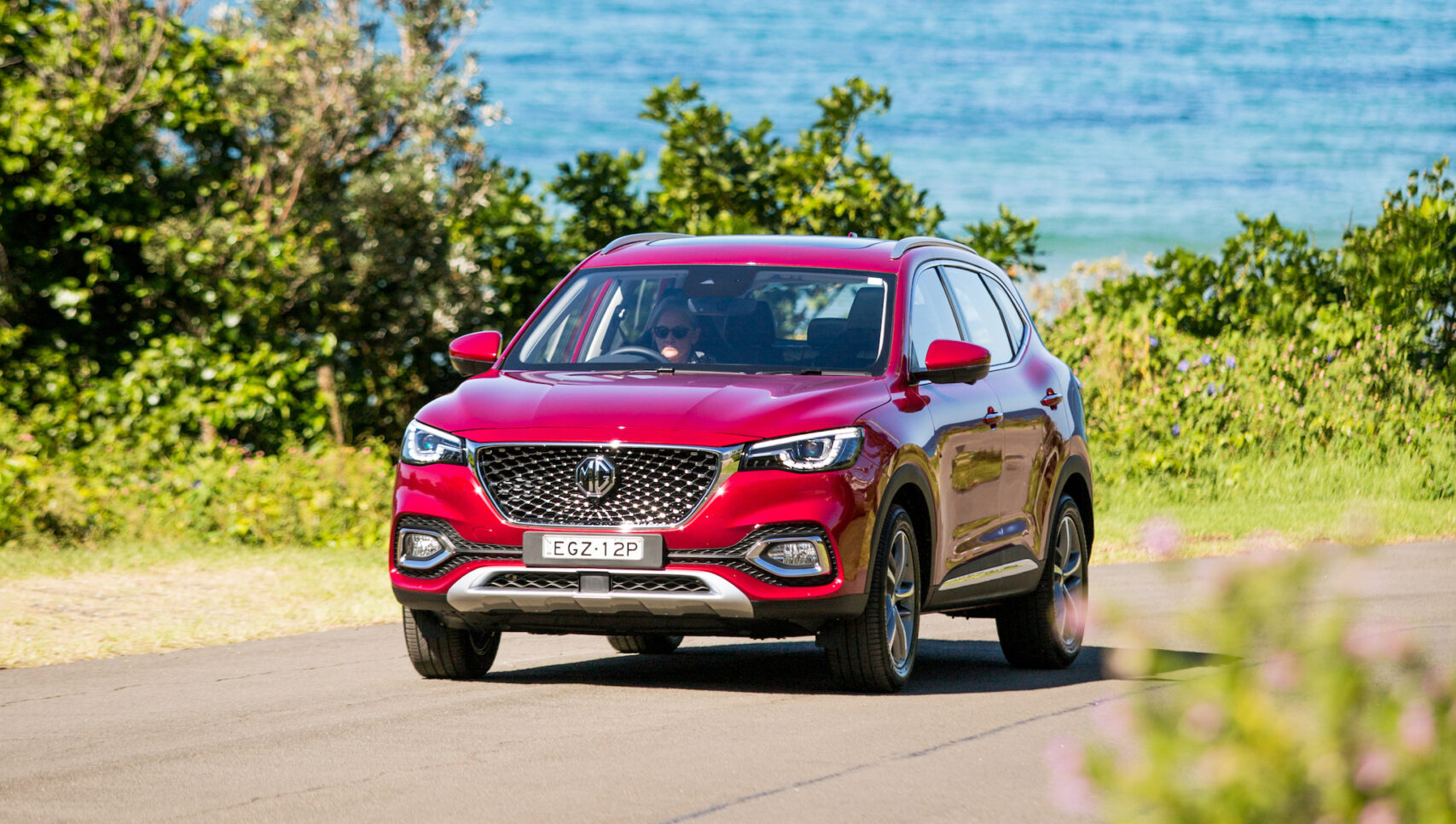 MG is back, and if the new HS Essence SUV is anything to go by, it's truly better than ever. 
Luke Hopewell is a reviewer with over 10 years of experience. He's everything from Ferraris and Lamborghinis through to Nissans and Smart Cars, and been to the magic factories where they're all made.
MG HS Essence review: our take

the good
– Great value
– Loaded with features
– Peace of mind warranty

the bad
– Not the MG you'll remember
– Some blind spots
– Suspension can make it feel like a boat
MG HS Essence review: what is it?
If you've never heard of the automotive legends at MG before, truly shame on you. MG is famed for making some of the best, cutest, sportiest little cars on Earth.
The MG marque now belongs to Chinese-owned company SAIC Motor, which puts out a variety of cars around the world under different branded mastheads, with its latest push into Australia sitting under the MG banner.
If you live near a populated area, you've probably seen a tonne of new MG SUVs and hatchbacks popping up around you in 2020. And there's a reason for that: they're truly excellent, and the MG HS Essence is no exception.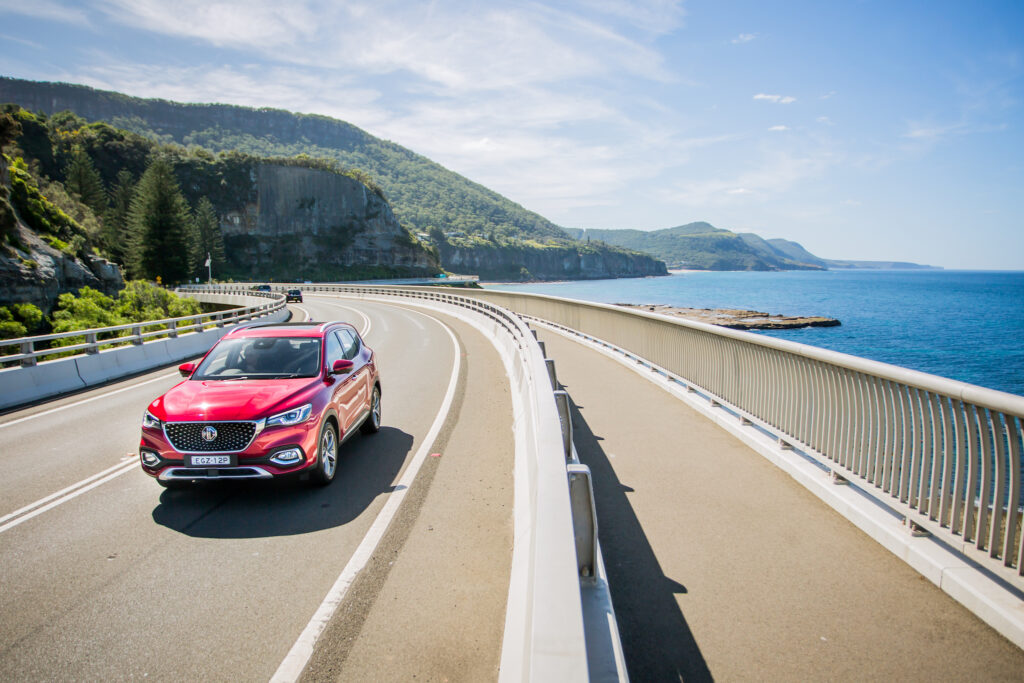 The HS is the bigger brother of the smaller-sized ZS range of SUVs. The difference is that the HS comes with the 1.5L turbocharged 4cyl engine as standard across the range, while the ZS starts with a 3cyl 1.0L engine in the comparable Essence trim.
The ZS starts at a very reasonable $21,990, and the HS starts at an equally reasonable $31,990. The top-trim HS Essence we tested rings in at $38,990, which as you'll soon find out is kind of a steal, especially for new families who this is targeted squarely at.
MG HS Essence: equipment
The MG HS range gets a turbocharged, 4cyl 1.5L engine as standard across its range of trims, starting from the base model HS Vibe ($31,990), through to the HS Excite ($34,990) and into our HS Essence model as tested at $38,990. There is an ultra-luxe model in the HS Essence Anfield that runs you $40,690.
While the Essence is great, the Vibe also includes a bunch of gear you're going to be surprised come on a mid-sized SUV for just north of $30,000. As standard across the range, it packs LED daytime running lights; adaptive cruise; 17-inch alloy wheels, a 10.1-inch infotainment screen with wired Apple CarPlay and Android Auto (depending on your device), and rear parking sensors and camera.
It's also incredibly safe, with front, front side and full-length curtain airbags, backed by a 5-star ANCAP safety rating (although it's worth reading the report if you're paranoid about this sort of thing).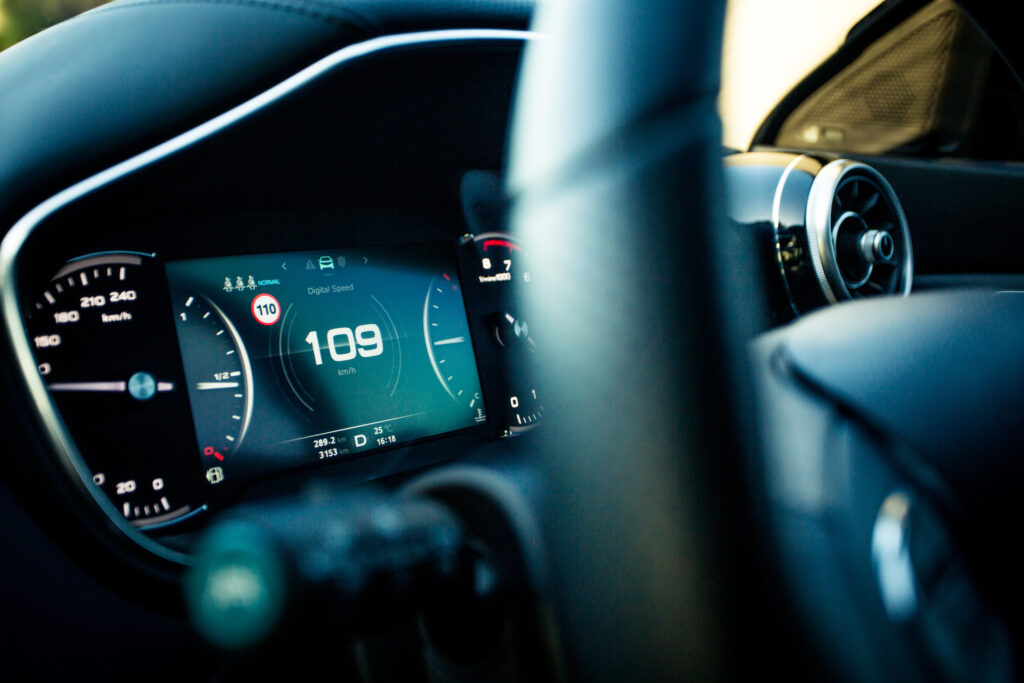 On the HS Essence, you get more bang for your buck over the base model, with 6-way electric adjustable leather sports seats; 4-way electric adjustable passenger seats; a panoramic sunroof, and a nifty 360-degree camera that visualises the space around the not-insignificantly-sized vehicle to ensure you won't hit anything.
And with all that comes a 7-year unlimited kilometre warranty with roadside assistance to ensure that you have peace-of-mind on the road.
All in all, a surprisingly great deal.
MG HS Essence: what's it like to drive?
We spent a week with the HS Essence, and out on the road, it's a surprising car. When you hear 'MG-badged cheap Chinese SUV', your mind starts to wander into predictable places. 
The new MG models are here to defy your expectations, and then some.
The HS Essence first and foremost is large, and definitely in charge.
From the front seats to the back, all the way to the boot with its powered liftgate for those with full hands, the six-foot Dad crowd won't have any issues packing this full of everything from a car of rowdy mates through to prams and beach bags. Because ultimately, that's who this car is for. 
Jump behind the wheel and you're in gadget central. With an 8-inch touchscreen running a combination of MG's own infotainment software, as well as Apple CarPlay and Android Auto (depending on your compatible smartphone). 
Hot tip: if you can't get Apple CarPlay working in the MG HS Essence (or any other vehicle for that matter), try unpairing the phone and the car via Bluetooth first. Worked for me!
You also get cruise control; steering wheel-based media controls; a massive digital instrument display; customisable interior lighting; door-panel projectors featuring the MG logo; USB-A connectivity for charging and pairing, and a million sizeable cubby holes that fit even the largest bottles of water for your adventures.
And for when you're in a real hurry, there's a big, red Super Sport shortcut button on the steering wheel that automatically ups your revs and improves the throttle response. 
Switching of the modes is fast enough, especially with the addition of the Super Sport button, which became my "I-need-to-pass-someone-in-the-outside-lane" switch.
And MG Pilot is working all the while in the background to keep you safe and aware of your surroundings while you drive.
The forward collision system is a little touchy at times, but honestly I think that's how I prefer it. Better to be overly cautious than laissez faire about these sorts of things.
My only complaint with the driving experience beyond a few gearbox grumbles is that you have to work at first to see over it, and the A pillar is thicker than I'm used to, making visibility a little challenging in limited circumstances.
A higher driving position and a head on a swivel can be used to counter both of these issues, but they're worth looking out for on your test drive.
Driving it is lovely, it's super soft around unforgiving city roads but also feels at home on a highway.
The only concern is the soft ride might be too soft for some, with the suspension rocking the car like a boat if you move around in it too vigorously.
All of the tech comes together to create a really pleasant, comfortable and economical driving experience. It's truly a nice place to be.
MG HS Essence review: should you buy it?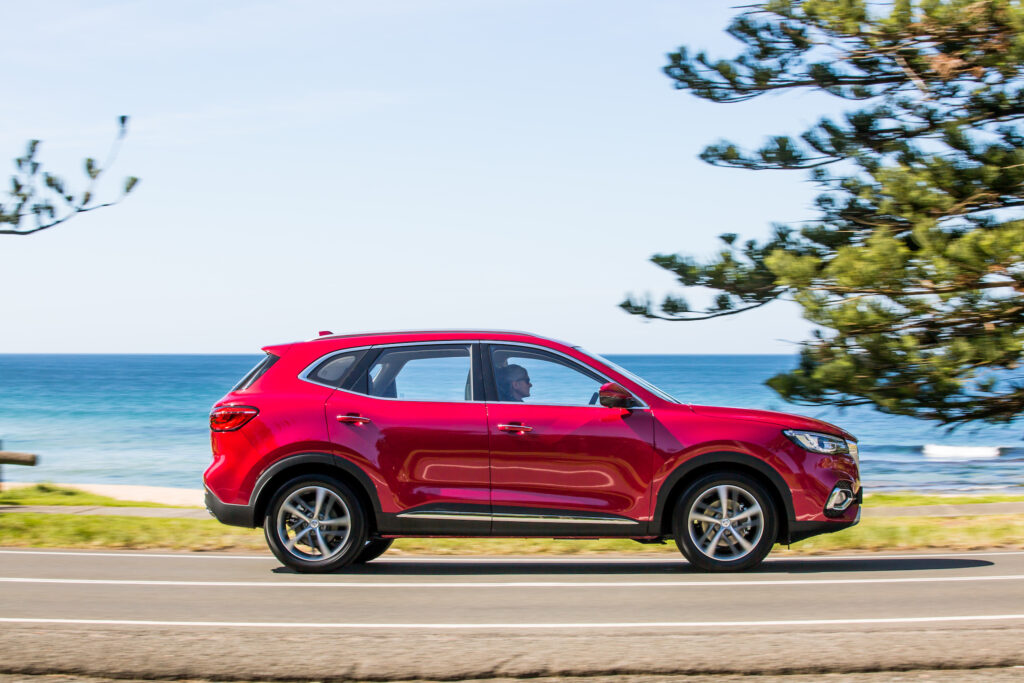 Mia and I had the MG HS Essence before we actually knew the price. We spent a road trip taking bets on how much the car – with all its features, gadgets and options – would cost.
The final guess was somewhere in the vicinity of $50,000-$60,000. It's astounding that you can get such a comfortable family SUV while parting with so little of your cash. 
If you're looking for the classic MG two-seater roadsters of old, you unfortunately won't find it here.
Instead, the MG HS Essence is designed to rule the mid-sized SUV market, and puts a hole squarely in the side of the competition from Toyota, Ford, Hyundai and Nissan. 
If you're comparison shopping, the MG HS Essence deserves your time for a test drive. You won't regret it.
Read more
Fancy driving something electric? We've gone hands on with the Tesla Model 3.
Luke Hopewell
Luke Hopewell is the editor and co-founder of Redaktör. He's previously been the Editor of Gizmodo, Founding Editor of Business Insider Australia, Editorial Lead for Twitter Australia and more.