DJI Mavic Mini Review (2019): is this tiny drone still worth the money?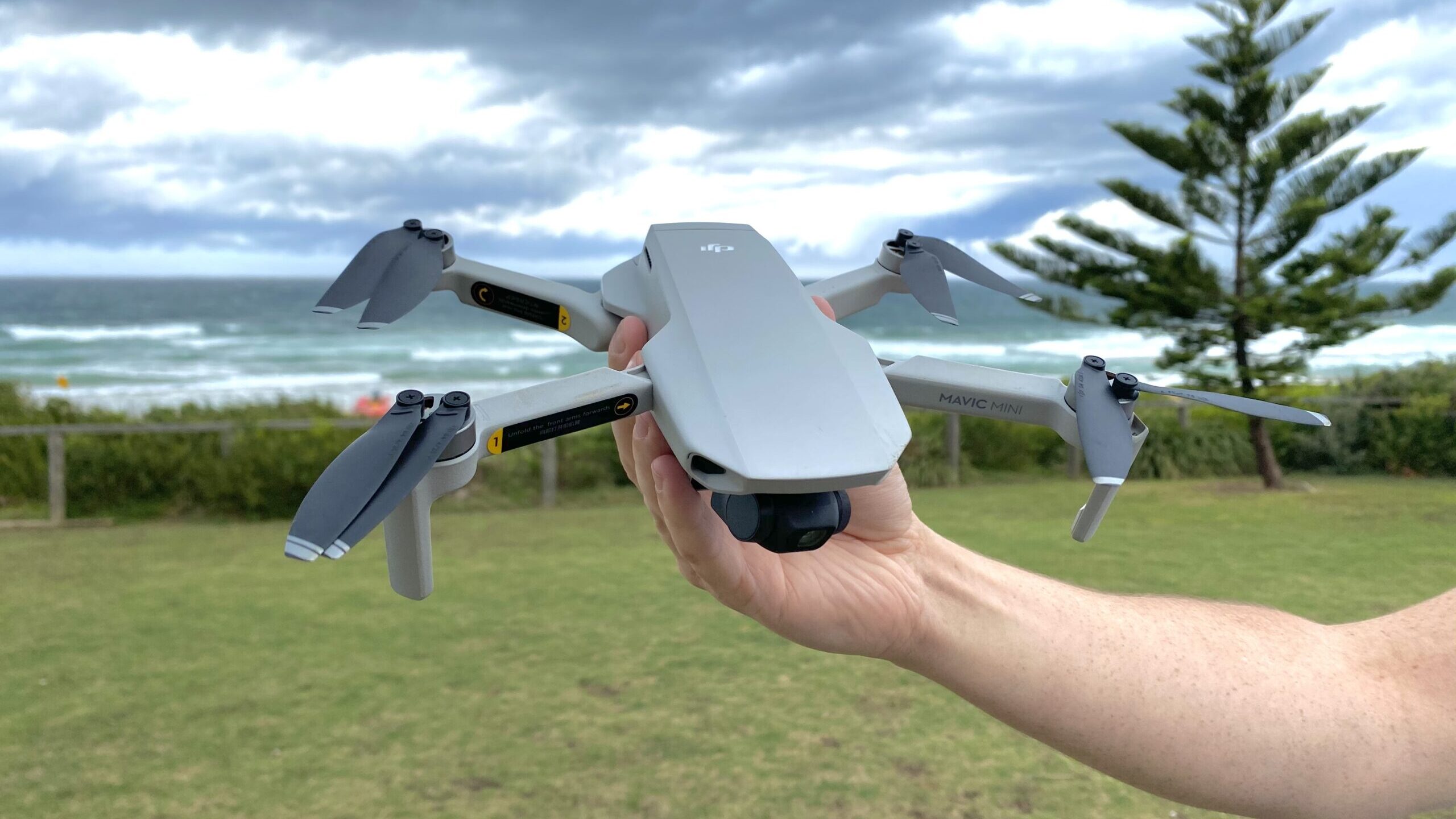 DJI is now the last-word in drones for the masses. From the tiny Mavic Mini right up to the Air 2 and even the Phantom series, it's the name of the game for flyable cameras. But with the release of the Mavic Air 2, is the Mavic Mini still worth buying? We've been testing it, and the verdict is in.
DJI Mavic Mini review: Our take

the good
– Phenomenal image/video quality for the size
– Great battery life
– Honestly the best starter drone ever

the bad
– Cheaper than ever, but still pricey
– Wind resistance could be better
– Missing a few automated programs other models have
The DJI Mavic Mini is an incredible bit of kit. Don't be fooled by the name: it's incredibly capable!
It's not the world's most advanced drone, nor does it have the best camera in the range, but it flies great, packs heaps of fun and loads of features, all for a comparatively low price.
DJI Mavic Mini review: Design
For years, the biggest problem with drones was portability.
Fixed-wing designs meant that you needed to pack it away at full size into a large, padded case. Not only were they cumbersome to carry, they were nearly impossible to take anywhere casually.
It used to be that you'd have to take a separate bag or case for your drone, making it difficult for casual pilots.
The Mavic Mini's draw card, however, is its size. Specifically, its folding design. The front and rear arms of the drone fold up, making the Mini truly pocketable.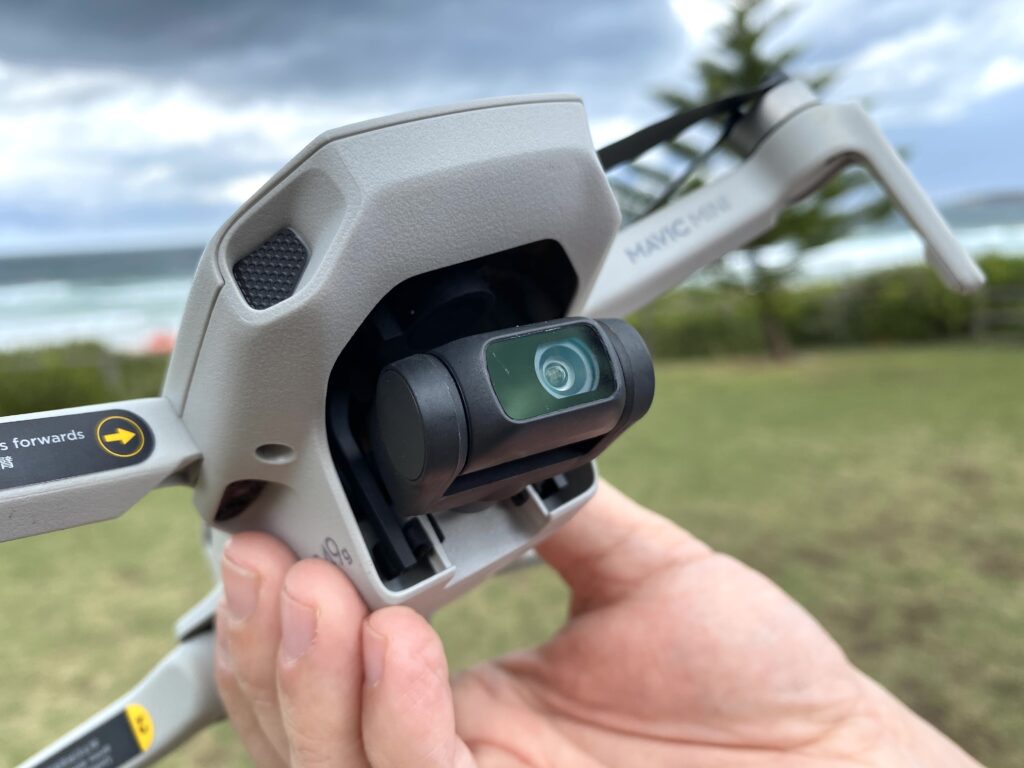 It'll fit neatly into the pocket of your jacket or hoodie, as will the remote! That means you can pack the Mavic into whenever you head out for great shots just about anywhere.
Handily, the DJI Mavic Mini weighs in at only 249 grams. Some drones weighing over 250g need to be registered with local aviation bodies, including Australia's Civil Aviation Safety Authority (CASA).
Not the Mini, however! So long as you obey the drone rules in your area, you can buy the Mavic Mini and fly it same day, no red tape required.
DJI Mavic Mini review: In-flight
Getting the Mavic Mini in the air is a snap.
Simply extend the legs; power on the drone; remove the gimbal/camera cover (and put it somewhere safe!), before putting the drone in a clear, flat space.
Connect your smartphone to the powered-on remote and dock it inside the extending arms. From there, the DJI Fly app will feed you a look at what the drone sees before going through its pre-flight checks.
Connect your smartphone to the powered-on remote and dock it inside the extending arms. From there, the DJI Fly app will feed you a look at what the drone sees before going through its pre-flight checks.
Pre-flight is as simple as complying with the local rules in your area, not flying at night or when there's low visibility, and making sure there's a compass/GPS connection.
That last part is important, because as soon as you take off, the app and drone will mark that location as the Home Point.
That's vital, because if the drone loses connectivity, runs into trouble or needs to make a landing due to low battery, it'll head back to that main GPS point.
Even if you've been flying for a while and moved the drone to a new landing position, it will give you the option of automatically flying back to land at the Home Point or where you're currently hovering.
The DJI Fly app works hard to make sure you don't have to. All warning messages are clear and concise; status messages are easy to read and understand, and once you're in flight, you can focus on snapping the best pics and videos possible.
That's what makes DJI drones so good: in-flight stabilisation. You don't have to worry about your drone drifting away from where it's currently hovering, or wrestle against the elements to get the shot you want.
It takes the challenge out of flying so you can focus on taking photos and videos.
For its weight, the Mavic Mini is impressive at staying stable in flight in tricky conditions. The drone is rated to stand up to winds of 28.4km/h / 17.6mph. Weather agencies rate that as a "moderate breeze".
Comparatively, the newer and much larger Mavic Air 2 is rated to stand up to wind speeds of 38km/h / 23.6mph, which the weatherman would call a "strong breeze".
This is not to say that the Mavic Mini can't stand up to a gust, but when the wind gets a little much, you can start to see a shift in your footage.
Check out the shot below to see what it looks like when the drone struggles to maintain position due to the wind.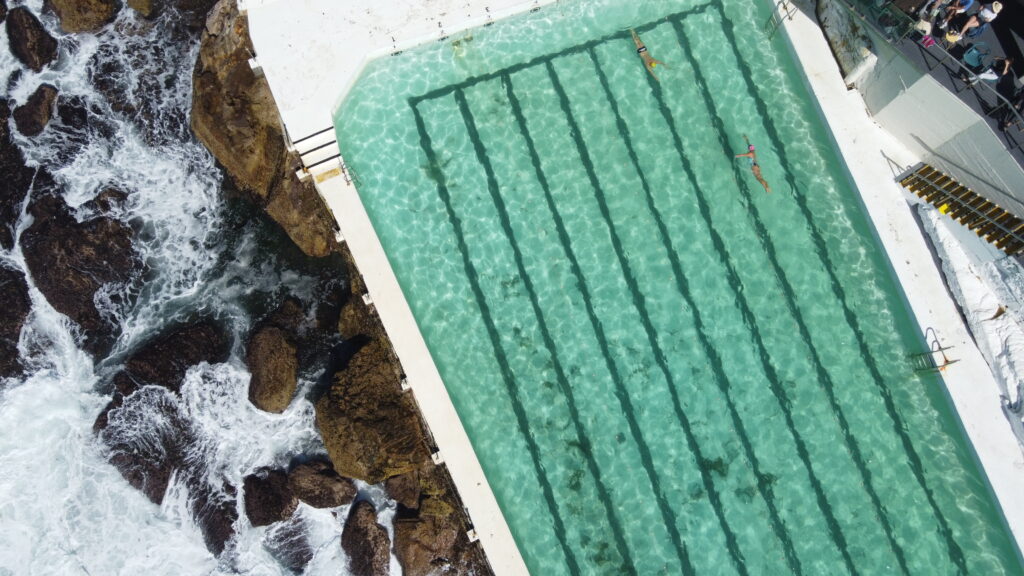 In fairness to the Mini, it was positioned in such a way above the pool at Bondi Beach that the wind was magnified above what it was that day. Take a look at this shot from ~75 metres on the same day.
It was much closer to the water's edge (magnifying the wind) as you can see, and much higher than the tricky Bondi Pool shot from above.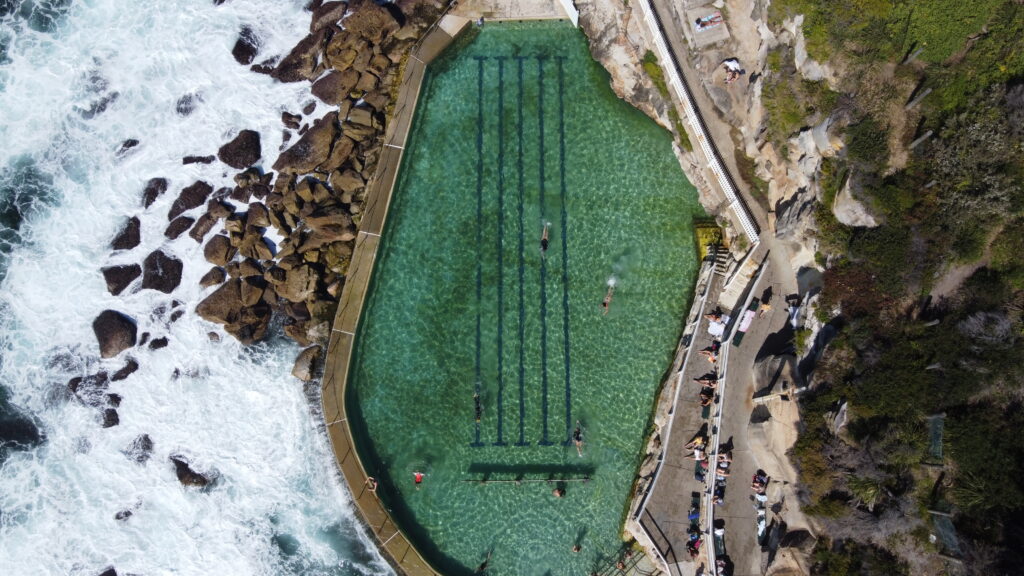 Overall, the Mavic Mini's wind resistance is impressive, but don't push it into a gale thinking you'll stay in the air. The app will warn you if you're flying in a space where the wind speed is entirely too high to ensure safe operation of your drone.
DJI Mavic Mini review: Battery life
Thankfully, you'll have a lot of time to perfect your drone shots with the Mavic Mini thanks to the way it sips power.
Superlight drones mean tiny batteries, leading to shorter flight times. With the Mavic Mini, however, you can comfortably keep flying for around 30 minutes on a full-charge before you start to gaze ominously at your power levels.
It's worth noting that you can never really get to 0 per cent on a Mavic battery. Once the drone reaches around 25 per cent charge, the screeching begins!
The DJI Fly app will emit an alarm sound, much like a plane's autopilot delivering an ominous warning
Leave it too long and your drone will automatically return to the GPS Home Point and execute a safe landing, lest it fall into an uncontrolled descent (also known as a crash).
The way to get the most out of a day of flying, however, is to pack more than one battery. That's why DJI has the Fly More Kit, which bundles three batteries together into a convenient carry case so you can keep the party going.
It's almost an essential item for the casual droner who wants to turn a brief jaunt in the skies into a day of in-flight adventure without having to stop to recharge.
But everything worth having costs, and the Fly More Kit will run you an extra $200 on your purchase.
Even with the Fly More Kit, however, the Mavic Mini is still very reasonably priced.
DJI Mavic Mini review: Cameras
As you can see from the above footage, the DJI Mavic Mini is no slouch on the camera front.
On the technical front, the camera packs a 1/23" CMOS sensor with a fixed f/2.8 aperture and a 24 degree field of view.
Basically it's the equivalent of putting a mid-range point-and-shoot digital camera onto the front of a tiny helicopter. That's pretty amazing when you think about how little it weighs and how long it flies.
The Mavic Mini's camera is capable of shooting 12-megapixel stills (in 4:3 or 16:9 aspect ratios), and 2.7k video at 30 frames per second or 1080p at 60 frames per second.
That's the same camera inside the Mavic Mini as you get in the 2018 Mavic Air, which is still serious gear. Especially for beginners looking to get into drone photography.
You can capture some truly astounding shots on the Mavic Mini as a result.
Check out our image gallery to see unedited shots straight out of the Mavic Mini: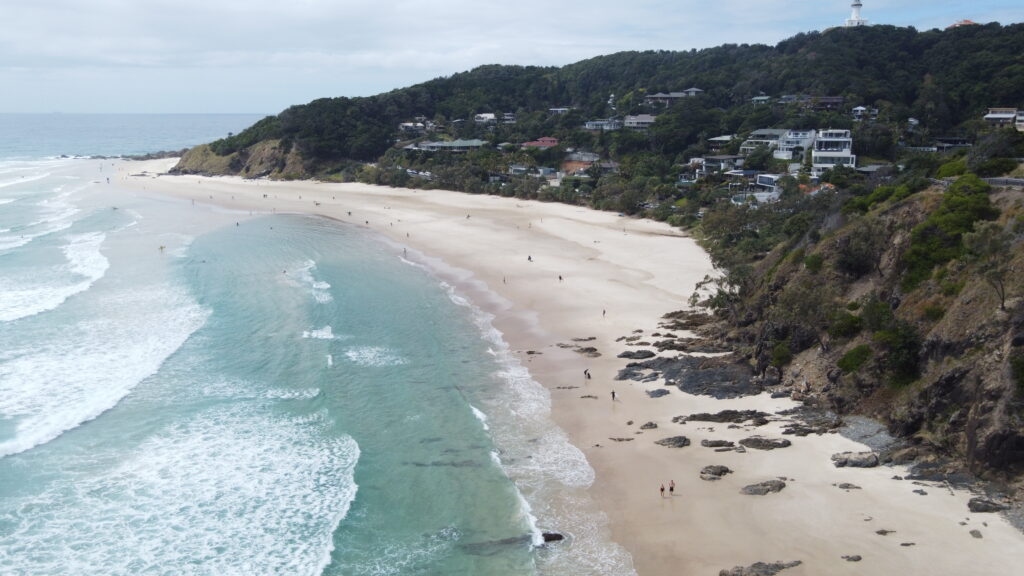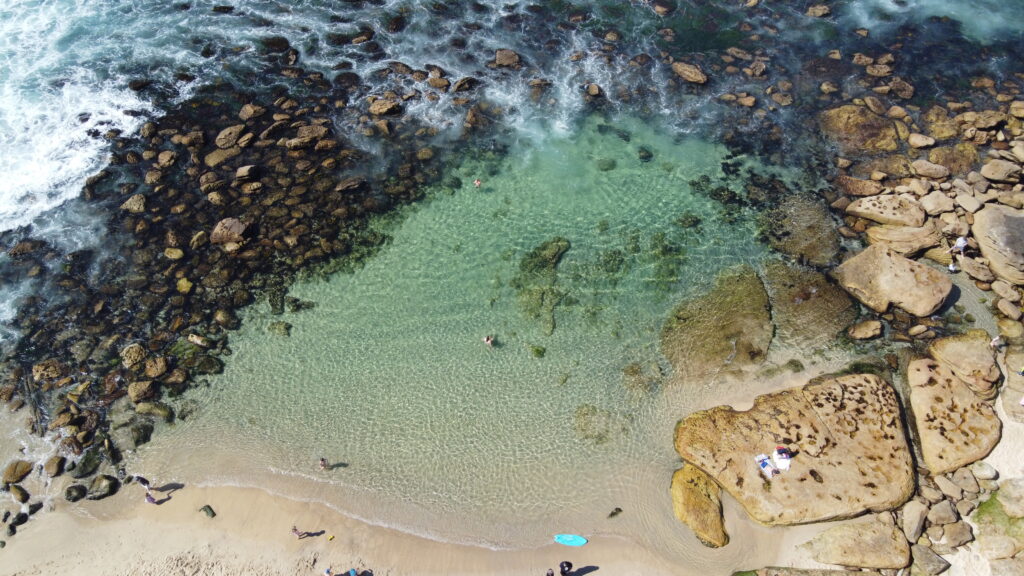 While it's an impressive entry-level drone, it's still entry-level. Those looking for one-shot perfection or a true cinematic experience might find the Mavic Mini lacking.
HDR performance, for example, leaves a little to be desired. That means you may be tinkering with an image in an editor after the fact to ensure that certain areas aren't too dark or others aren't blown out.
The in-app exposure meter is usually enough to balance out a shot when you're snapping, but don't be surprised if it still looks a little janky when you get it out of the DJI Fly app and onto a larger laptop or TV screen.
Low-light performance also leaves a bit to be desired, but that's understandable seeing as how the drone isn't meant to be flown once the day turns to dusk.
DJI Mavic Mini: is it worth it?
For years, drones cost thousands, flew for a matter of minutes and took average photos and worse videos.
The Mavic Air brought drones to the people, and the Mavic Mini made it cheaper and easier than ever for them to learn.
Despite the fact that the Mavic Mini is almost a year old, it's still just as good as ever. Especially for first-time droners looking to start flying.
At less than half the price of a Mavic Air 2, you'll have twice as much fun while flying.
DJI Mavic Mini: pricing
The DJI Mavic Mini was announced on October 30, 2019.
DJI Mavic Mini: $699 AU / $399 US
DJI Mavic MIni Fly More Bundle: $799 AU / $499 US
Read more
Believe it or not, your best companion for your drone on the road is a good tablet. Our review of the iPad Pro 11 should help.
Luke Hopewell
Luke Hopewell is the editor and co-founder of Redaktör. He's previously been the Editor of Gizmodo, Founding Editor of Business Insider Australia, Editorial Lead for Twitter Australia and more.