Sandisk Ultra Dual Drive Go review: the last USB key you'll need

Need portable data but don't want to pack a hard drive with you everywhere? Sandisk has the new Ultra Dual Drive Go to solve your issues.
What do you check your pockets for when you leave the house? For me, it's my phone and my keys. That's it.
I've found myself in situations where I need important data that just isn't stored on the cloud due to size limitations. 
That's why I'm really into Sandisk's new Ultra Dual Drive Go.
What is it?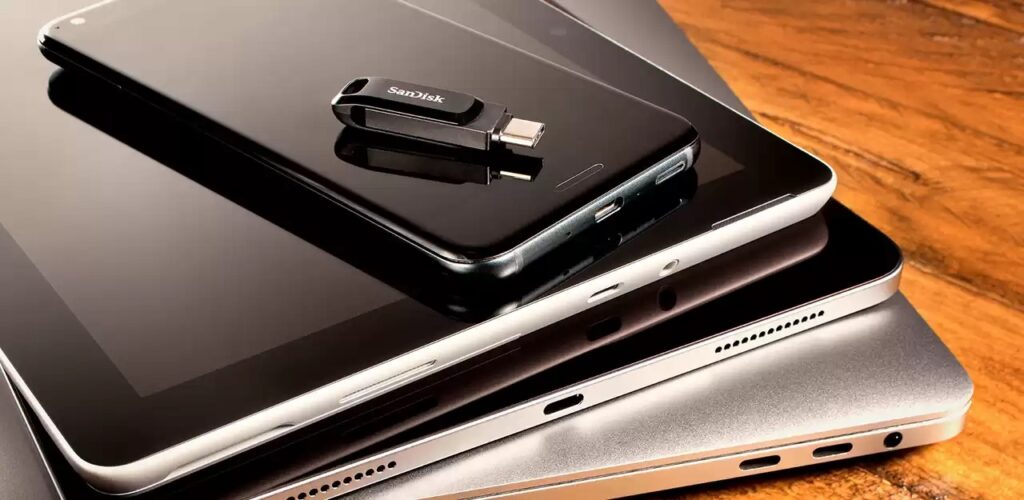 It's a tiny little USB key that weighs less than 4 grams. 
On one end there's a USB-C port, and on the other, a discreet USB-A port. That means it works with everything from your laptop through to your Android smartphone. Even the newer iPad Air and iPad Pro can get in on the party here.
There are five storage variants available, with storage up to 512GB available. 
There's a swivel cap that protects one port at a time. There's an integrated key clip so you can take it easily on the go, and it also comes in a range of colours, including blue, teal, red and black.
We've been playing with the 256GB version, which retails for around $89.
How does it work?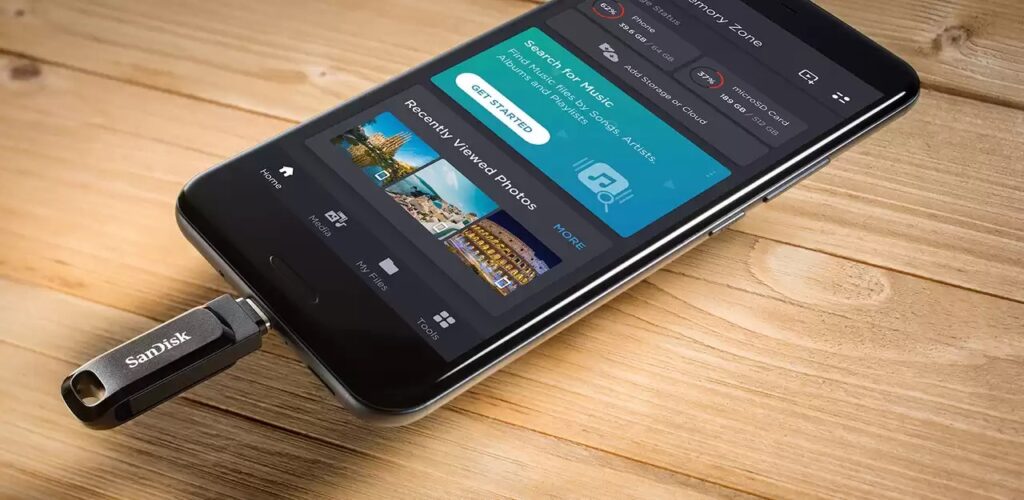 It's a typical USB-C/USB-A drive, really. Plug it in and away you go.
It comes pre-installed with some software so you can get the most out of it on your Android device, but other than that, it's pretty standard faire.
It's compatible with both Windows and Mac out of the box, but here's where you need to be wary. Both Mac and Windows use different file formats for external drives. Out of the box, the Ultra Dual Drive Go comes in FAT32. Good for just about everything, really.
If you're looking to go between both Mac and Windows, you should keep it in FAT32 format. But be mindful, that you won't be able to transfer files larger than 4GB due to the limitations of this older format.
See Also

I've changed mine to Apple's Mac OS Extended format so it can be read on my Mac and my iPad easily. If you're a Windows person, maybe change to NTFS. Using the Windows format means you can't write to the drive on Mac, and vice versa for the Mac OS Extended format. But you should be able to read the files at least!
Should you buy it?
It's an absolute essential.
It's a set-and-forget data storage device that won't break the bank. That's all you probably ever want out of a product like this. And unless you're a super-nerd, it's all you probably ever need. 
Sure, it could transfer data faster. It could be more robust. It could be better designed. But that's not the point.
The Ultra Dual Drive Go is about having cheap, reliable and practical storage that's as portable as you are.
Transfer your important data you need on the go, clip it on your keys, done. 
It works great on your USB-C devices – including Androids and newer iPads – and can perfectly go between.
Luke Hopewell
Luke Hopewell is the editor and co-founder of Redaktör. He's previously been the Editor of Gizmodo, Founding Editor of Business Insider Australia, Editorial Lead for Twitter Australia and more.