The best luxury watch dupes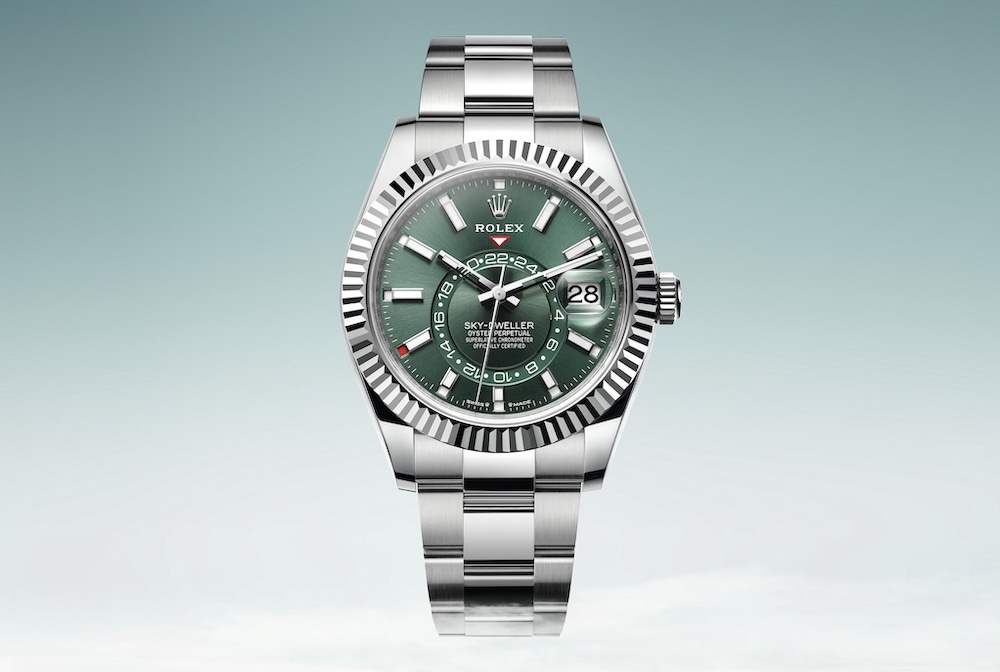 Can't snag a Rolex or an AP? These are the best luxury watch dupes instead for style at a fraction of the price.
What is a 'dupe'?
A dupe is a product that is designed to be similar to a designer original. It happens a lot in fashion and beauty, but today we're applying it to the world of horology.
There are some incredible luxury watches out there. But unfortunately, some of the best are hard to get your hands on. They've either been discontinued, held back thanks to the scarcity of luxury items, or their prices took a ride to the Moon on a hype train.
But don't fret: we've found watches that share the same hallmarks as your faves.
We don't condone flagrant theft, nor do we ever think that fake watches designed to trick unsuspecting buyers are ever OK.
The watches we've highlighted here show off similar shapes, materials or characteristics to the original, now near-unattainable inspirations.
Alternatives to the Rolex GMT-Master II 'Pepsi' dial (116719BLRO)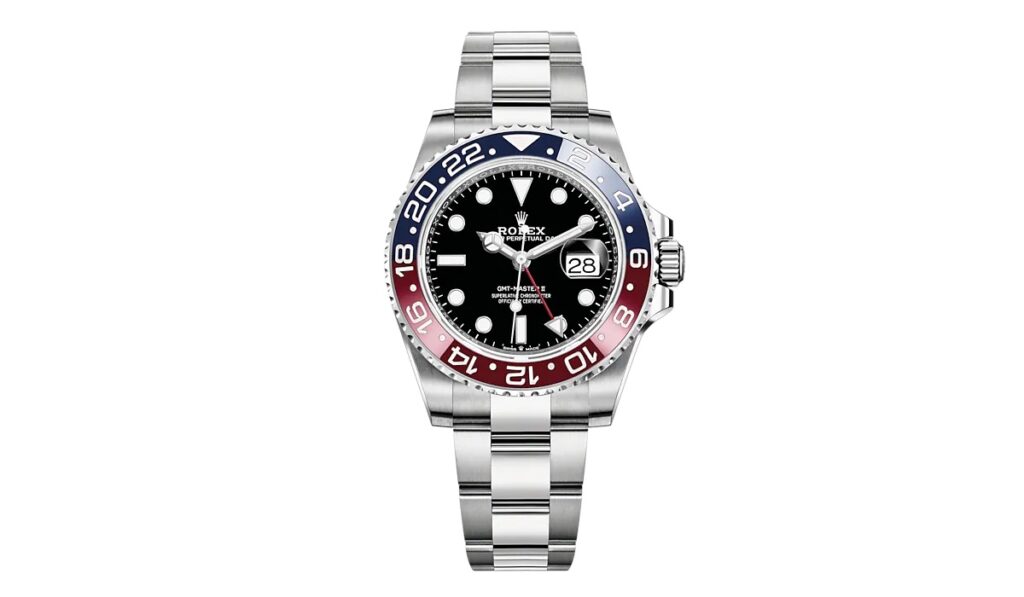 Back in 2014, Rolex released the instantly iconic GMT-Master II with a red and blue 'Pepsi' bezel.
Originally sitting atop an 18-ct white gold case, the GMT-Master II is the travel watch of record, with scores of adventurers and weekend warriors looking to get their hands on the timepiece. No wonder Rolex dubs it the 'cosmopolitan watch'.
The GMT-Master II's calling card is the ability to tell the time across multiple zones. That's thanks to the red and white 24-hour hand and bidirectional bezel. 
The 40mm GMT-Master II with the Pepsi bezel made from Oystersteel on an Oyster bracelet retails for $14,800. But it's so hard to come by at an Authorised Dealer that it sells on the secondary market for around $40,000. And that's still considered a bit of a bargain.
Here's what we like instead.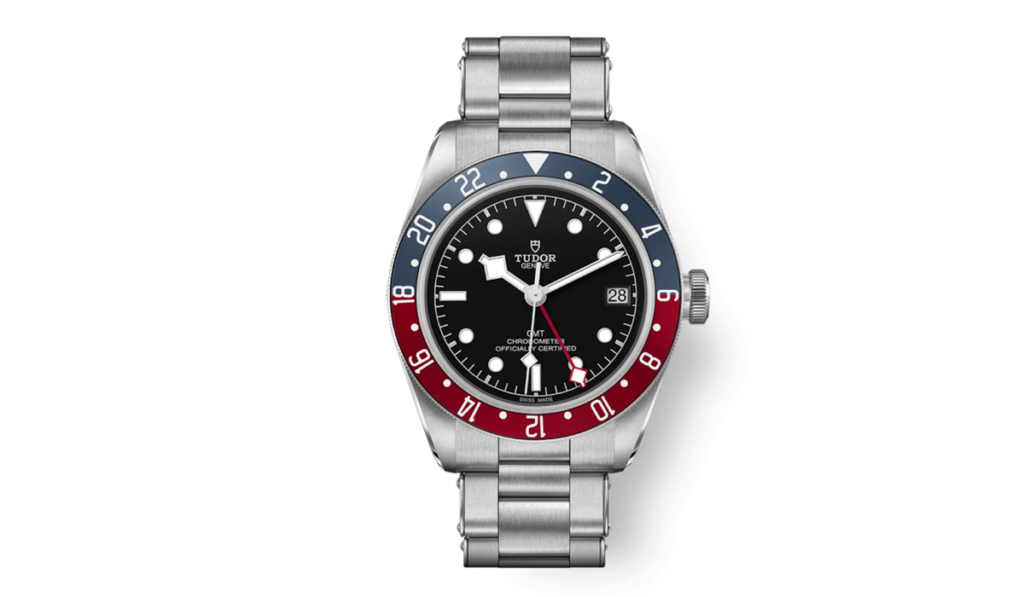 If you're not familiar with Tudor, you're sleeping on the job.
Tudor is Rolex's sister brand. Similar materials, designs and development mean that you can score a real bargain here if you find a similar model you like.
The main difference between Rolex and Tudor are the movements. Whereas Rolex prides itself on using in-house movements, Tudor uses a variety of its own as well as modified ETA movements.
That makes the Black Bay GMT an incredible dupe if you can't get your hands on the GMT-Master II Pepsi. 
You still get the rotating 24-hour bezel, and the additional 24-hour hand. The faces are incredibly similar too, with white lume hour indicators sitting underneath two white hands. You still get a date in the 3 o'clock position too. 
What you lose, however, are the crown guards and the pronounced 'teeth' on the bezel. But to the untrained eye, you can pick up an almost identical watch to the GMT-Master II for thousands less.
The Tudor Black Bay GMT with a steel case starts from $5670. Plenty of change leftover.
Timex Q GMT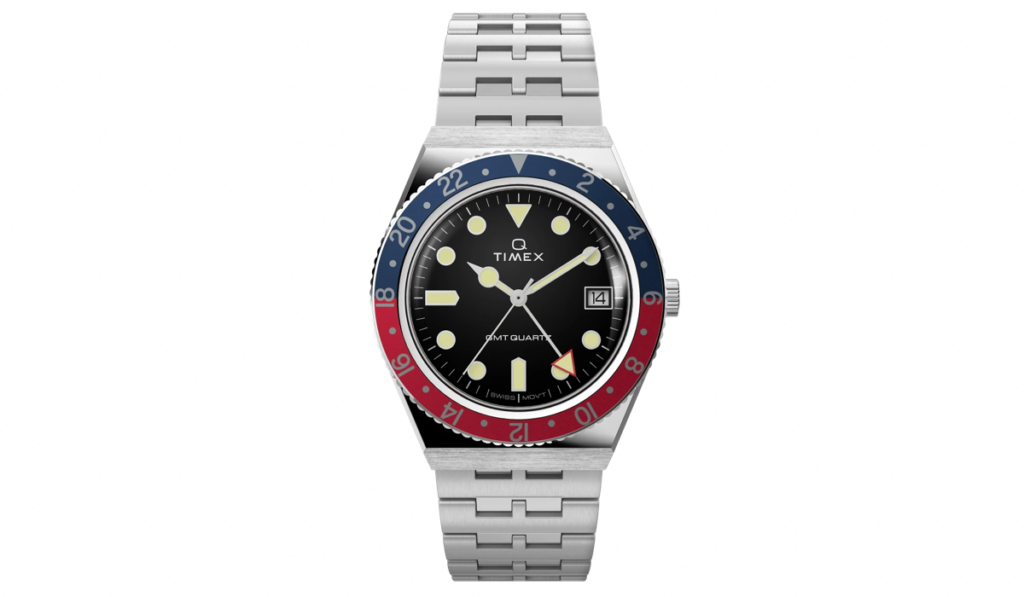 This one is very cheeky. A revival from 1979, the Q Timex is as steeped in history as the watches it echoes.
The Timex Q is a quartz-powered watch, meaning it's much simpler than the hand-crafted, mechanically-wound movements from Rolex. But at the same time, it also makes it much, much cheaper.
The 38mm, water resistant (50m) quartz watch still features a bidirectional rotating two-tone bracelet that comes in a variety of colours, including the iconic blue and red 'Pepsi' aesthetic.
Other colours include black and blue (similar to a GMT-Master II 'Batman' edition), or all-black on a rubber strap.
On aesthetics alone, this one passes muster, for just under $500.
Alternatives to the Patek Philippe Aquanaut (5167R/5168)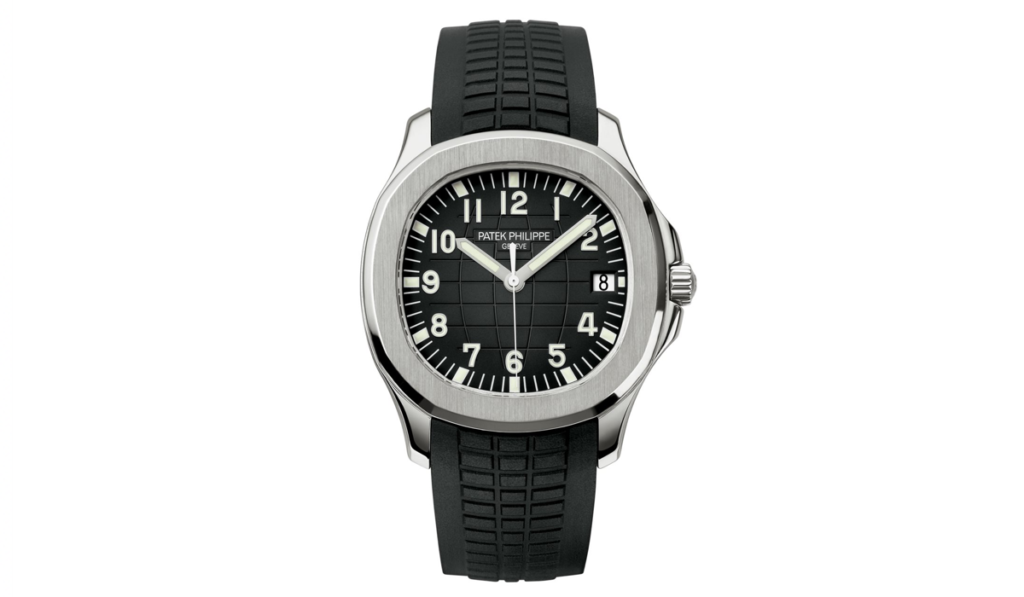 Although the Aquanaut retails for around $45,000, the hype train drove prices to the moon and lines around the block. The now-discontinued Aquanaut – the Wall Streeters weekend watch – could easily set you back more than $100,000.
Now that Patek has discontinued this particular model, what can be done?
The 'Seikonaut'
View this post on Instagram
It's a little hacky, but if you know where to look, you can score an Aquanaut lookalike running Seiko innards for less than you think.
Moderrs – typically found on Instagram – will pull apart Seiko watches and movements to jam them into cases resembling the Aquanaut for a few hundred US dollars. 
Jump onto Instagram and search for 'Seikonaut' to start your journey. But remember not to give your cash to just anyone. Ask to see their work first, and make sure you trust them!
Piaget Polo S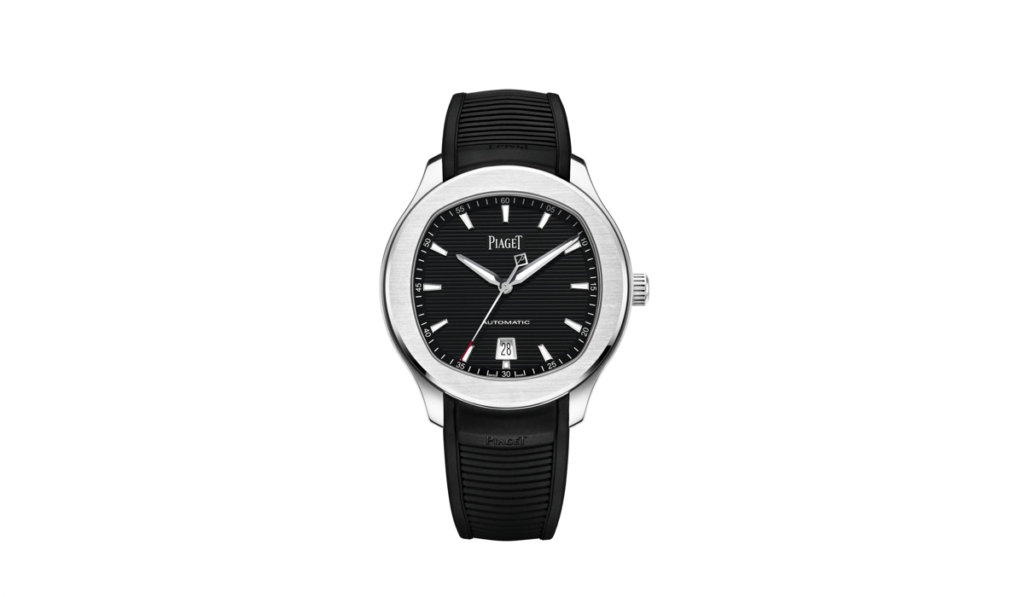 It's a blast from the past to the rescue. Originally debuted in 1979, the Piaget Polo has been revived into the Piaget Polo S. 
Steel in construction, it's targeted at the younger audience who may have seen a Polo on the wrist of their grandad in a photo.
For those looking for an Aquanaut echo, the Piaget Polo Date in particular will have you looking twice if you see one in the wild.
At a $17,400 retail price, it's still in the big leagues for luxury watches. But if you want the look and feel of an Aquanaut, it's probably the closest you'll get right now.
Brew Watch Retrograph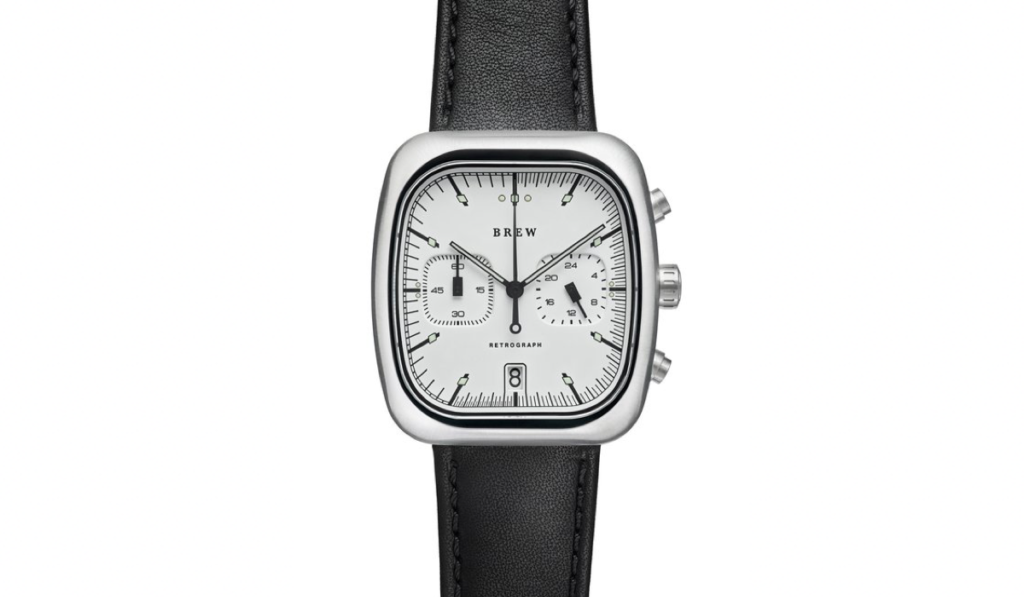 This one is a bit of a long shot, but if you're looking for the Aquanaut shape without the Patek price, this could be a good bet.
Made for coffee-lovers out of New York, the Brew Watch Retrograph is designed to cater a timepiece for the perfect pull of espresso. 
They're sold cheap but in limited run batches, so make sure to get in early if you see a model go on sale. 
If you snag one, you could get the oblong-look on your wrist for under $400.
Alternatives to the Tiffany Blue Patek Phillipe Nautilus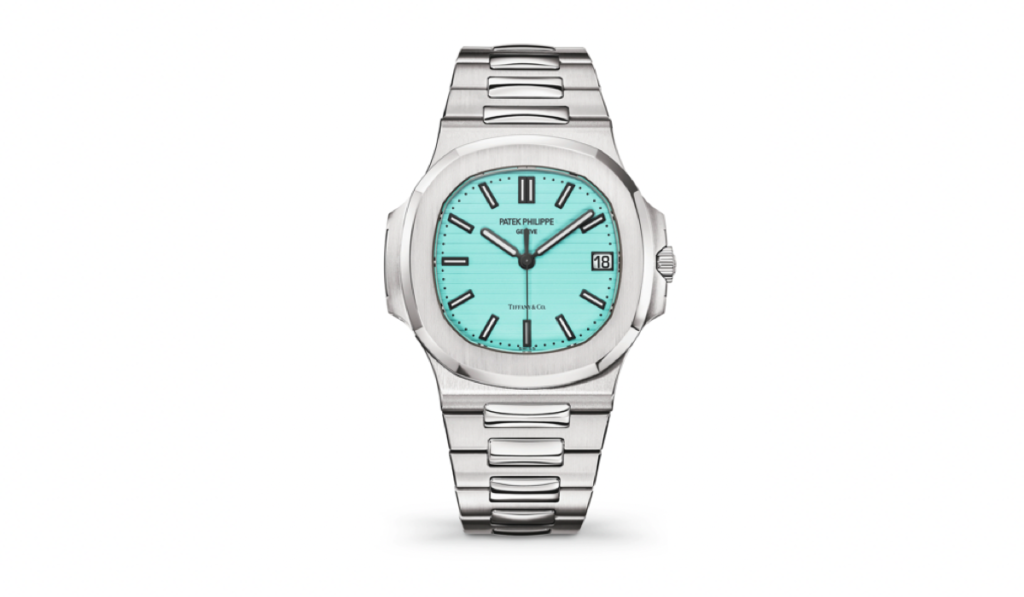 At $6.5 million US, the Tiffany Blue Nautilus auctioned off in 2021 isn't exactly accessible for everyone.
Tiffany Blue is a new fad for watches, and prices for everything from the Nautilus to the entry-level Rolex Oyster Perpetual are through the roof.
Here are some alternatives if you want to ride the hype train for less.
Halios Seaforth Series IV (Pastel Blue)
View this post on Instagram
This one might be challenging to get your hands on, but it's worth the fight.
Started by Jason Lim – self-professed horological tragic – Halios is a high-demand watch from a boutique Canadian manufacturer.
Work has begun on the late-2022 run of Seaforth watches, with the Series IV expected shortly. 
One of the colours? "Pastel Blue", according to the website.
No pictures exist of the watch just yet (the above is the Universa), but if it's anything like its predecessors, it's a sub-$1000 bargain experience from a true watch lover.
Grand Seiko Ginza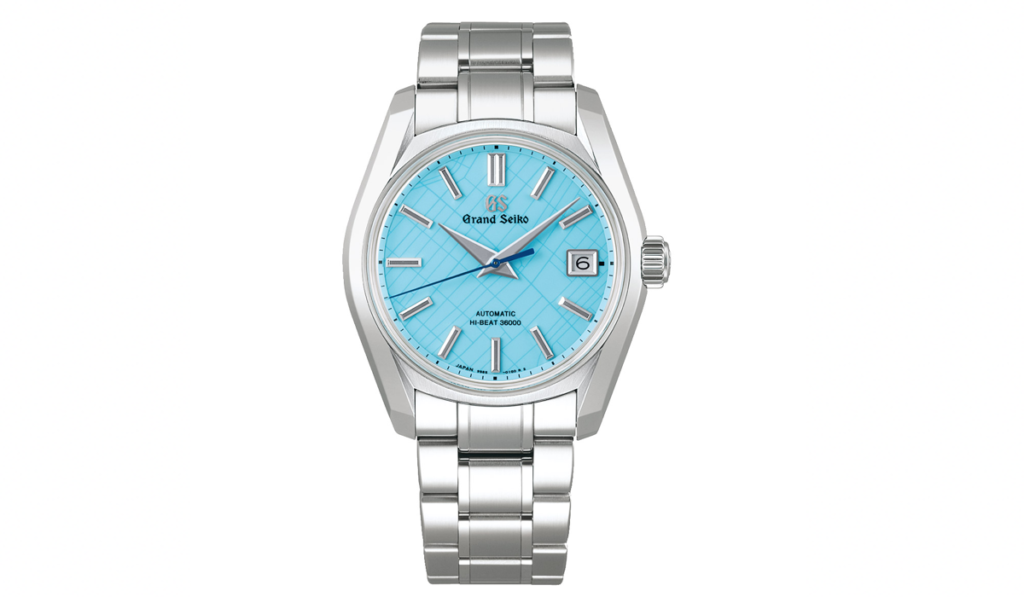 This one is also worth the hunt.
The Ginza from Grand Seiko forms part of a limited collection of only 260 pieces. 
The name Ginza celebrates Seiko's birthplace back in the 19th century, when it was a watch repair shop in Japan.
The dial glows with the baby blue we've come to covet, with a transparent caseback that reads "Ginza Limited Edition". 
The watch, also featuring a date window at the 3 o'clock position, retails for around $6000 USD, but can be found on aftermarket sites like Chrono24 for a little over $20,000.
Undone Stellar Tiff Blue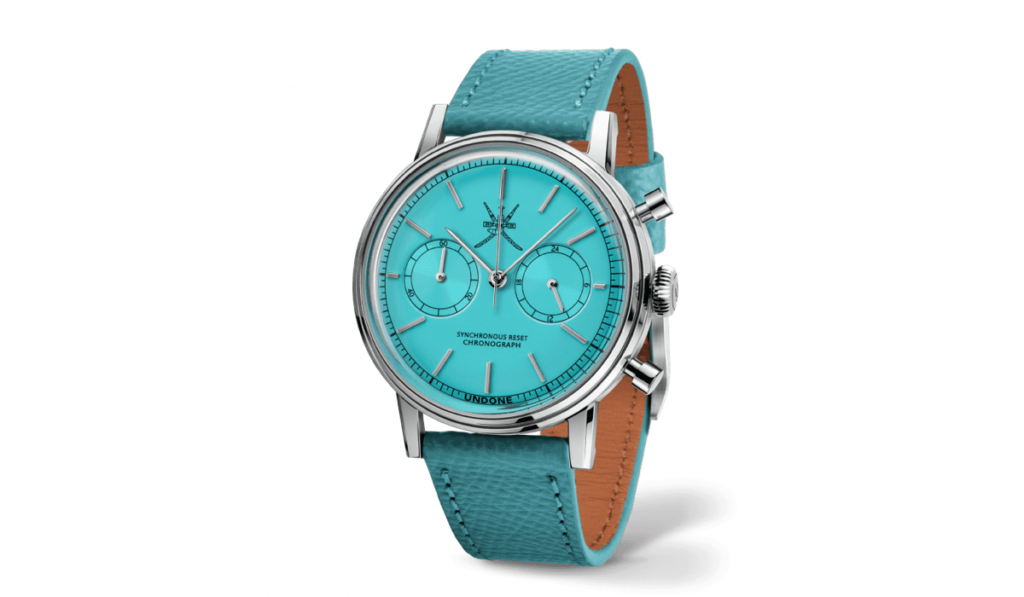 You probably don't have to think too hard to get where Undone took the name for the Stellar Tiff Blue watch.
A 40mm automatic watch of stainless steel, it features a neon baby blue enamel dial, with a few key Middle Eastern influences.
For example, the "Khanjar" royal crest echoes watches commissioned for the Sultan of Oman.
You won't have to pay a King's ransom for the Stellar, however, retailing at just $349 US.
Alternatives to the Omega Speedmaster Moonwatch Professional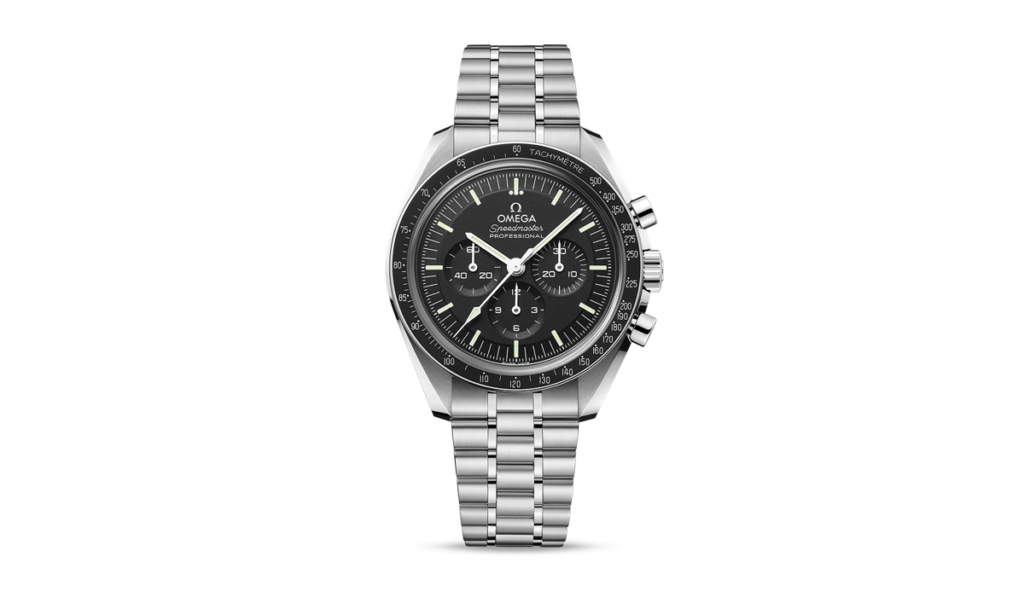 The Omega Speedmaster Moonwatch Professional is the first watch to ever go to the Moon. Strapped to the wrist of Neil Armstrong in July of 1969, the Speedmaster represents one giant leap for watchmaking.
It's readily available in 2022, but it is a little on the pricey side. Thankfully, you don't have to go to the Moon and back to find something more affordable and just as capable.
The MoonSwatch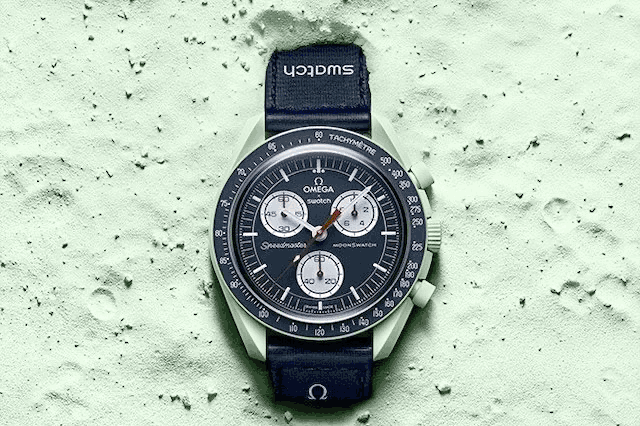 The MoonSwatch is a new collaborative horological affair between luxury brand Omega and consumer brand Swatch.
It's the Speedmaster, remade for a TikTok generation.
It takes the sprit of the Omega Speedmaster Professional, and supersizes it.
Each model is named after the "Mission to" that planet, and colours range from black to green, with the planet or star it's inspired by stamped on the caseback.
The case material is a polymer plastic and ceramic mix called "bioceramic", and it measures 42mm. It's even the same thickness as a Speedmaster Professional, at a hair over 13mm.
As mentioned above, it will run you a little shy of $400 AUD, and it'll be available for everyone, provided you can cop one from a Swatch boutique.
Omega Speedmaster Reduced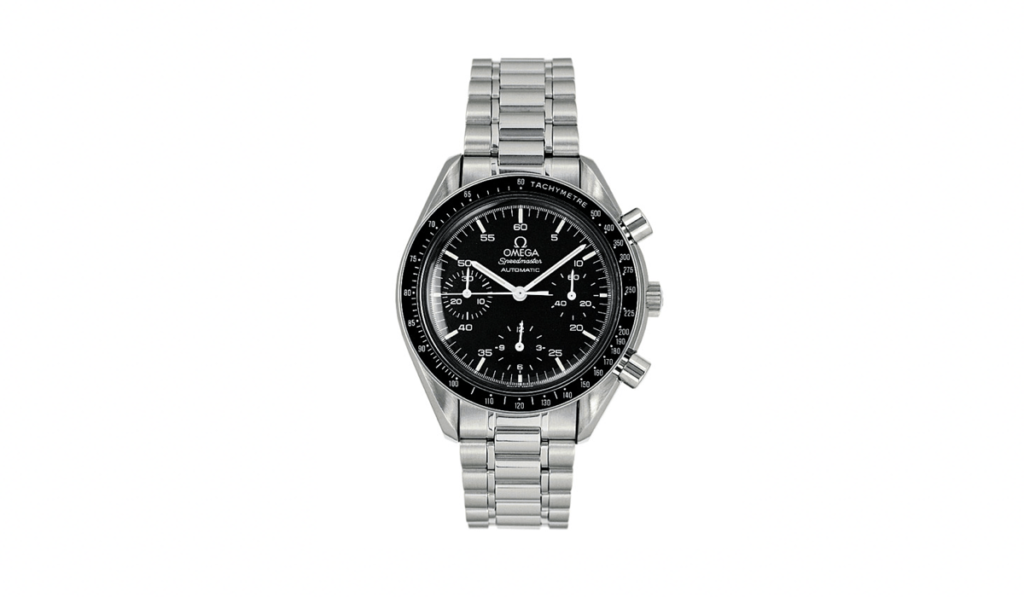 The Speedmaster is a watch steeped in history, as we've mentioned. That historical cache means that Omega has worked hard to expand the lineup to just about everyone.
Over the years, Omega issued new Speedys with automatic movements (the Professional features a manual wind). One such watch that goes off in Japan is the Speedmaster Reduced.
The 3510.50.00 Speedmaster Reduced is smaller and more wearable, much cheaper on the after-market and looks almost identical to a Moonwatch Professional at first, second and even third glance to the untrained eye.
Luke Hopewell
Luke Hopewell is the editor and co-founder of Redaktör. He's previously been the Editor of Gizmodo, Founding Editor of Business Insider Australia, Editorial Lead for Twitter Australia and more.